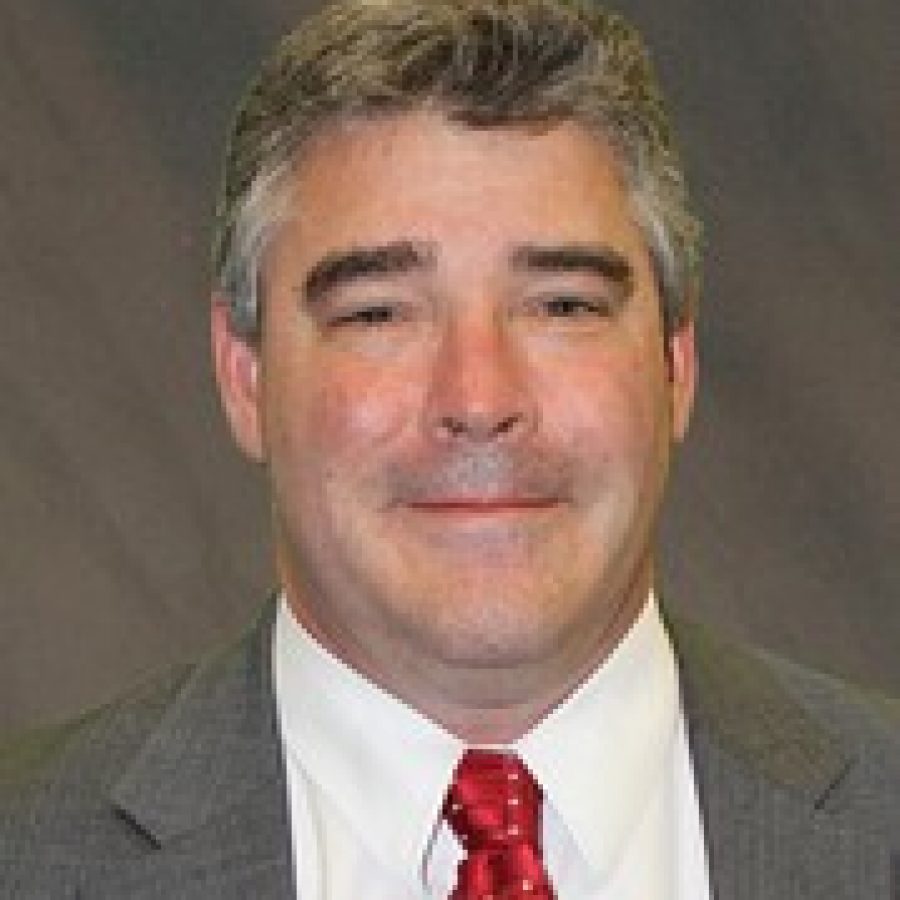 Most of the financial news coming out of the Mehlville School District these days is negative, but some rare positive news came the district's way when CIGNA's renewals for next year's health insurance unexpectedly came back with no increase.
The district self-insures employees, which keeps premiums lower but also means the district's self-insurance fund feels the effects of heavy claims years or months. It came up $2.4 million short in 2013, and dropped $1 million in the span of a month last year. Since then, employee premiums and deductibles have been hiked to make up the shortfalls.
A 10-percent increase was budgeted for insurance this year. Since salaries were frozen, the district planned to pay the full cost of the expected $800,000 increase and included it in the $108 million budget, which has a $2.6 million operational deficit after $4 million in budget cuts. If Mehlville's proposed 49-cent tax-rate increase Proposition R does not pass Nov. 3, another $3 million to $5 million in employees and programs will have to be cut next year.
"If you follow in my footsteps every day, and you look at the crisis that we went through last year — overnight our fund balance dropped $1 million in July. Nobody knows that, nobody can predict that, nobody's prepared that. There's huge fluctuations that you can have, and now you're going way over budget," Chief Financial Officer Marshall Crutcher told the Call. "I conservatively budgeted and then we had good news, so we've got this favorable variance."
Crutcher convened the district's Finance Committee Aug. 27 to ask the group of financial professionals for a recommendation on what to do with the $800,000. The panel came to a consensus that the money should be used for a one-time capital expense, such as an existing bus lease, and to top up the insurance fund to prop it up for future down years.
It makes "zero sense" to pay any recurring costs with the money, Finance Committee Chairman Mark Hinsen said.
After this year's scheduled payments, the bus lease has a $487,000 balance, with no pre-payment penalty. Paying it off early saves the district $22,000 in interest through July 15, 2020, and frees up $103,000 in the capital fund for the next four years and half of that the fifth year, Crutcher said.
In four years, the district would essentially have an identical reserve fund either way, but paying off the buses would also lower the district's budget deficit by ending a financial obligation, "like a business with an accrued liability," committee member Charlie Fischer noted.
If the money does not go toward reserves, school board member Lori Trakas said she would prefer to spend it on some of the district's $55 million in capital needs.
"Buses and boilers are the two things that always pop out at me," she said.
Although many of the district's HVAC systems are outdated or past their lifespan, replacing a boiler that still functions may not be the best use of the money because it adds an expense instead of paying off an existing obligation, Hinsen said, adding, "If you buy a boiler, you're in the hole."
Finance Committee members Marlene DeNoyer and board Vice President Larry Felton suggested waiting until after November to see if Prop R passes, but others contended that the election is irrelevant.
"Why would that change the thought process? … You don't use reserves to fund programs," Fischer said. "I see nothing from a November standpoint that changes anything you decide … If it doesn't pass, saving $25,000 is an even better idea."
"I would almost say the election has no bearing on this decision," Hinsen agreed.
The priorities on how to spend money "dramatically change" if Prop R fails, Felton said, and while he agreed that spending should not go to recurring expenses, when he listed tutoring and transportation as possible ways to spend the money instead of the bus lease, the rest of the committee erupted in a chorus of "Those are recurring expenses!"
"That would be a disaster," Hinsen said.
If Prop R fails, the district can't keep programs no matter how important they are, Crutcher noted.
Board President Venki Palamand, who is not on the committee but attended the meeting, noted that tutoring could be funded for a year and stopped. The district cut its $100,000 tutoring program this year.
"The idea is we're trying to get elementary students reading at grade level by third grade," Palamand said. "If we can help a few kids get to that point, and we can have $10,000, $20,000 toward tutoring, I think that's a worthy use even though it's a one-time expense."
"Definitely a worthy use, but from a financial standpoint, that has no bearing," Fischer said. "If that's a worthy use, you should use those funds out of the existing reserves, because that's what you're pulling it out of — you're pulling it out of the existing reserve as opposed to a one-time payment."
Paying off the bus lease would not impact reserves since the district has to pay the lease over the next four years anyway, he added.
DeNoyer noted that if the district cuts key programs, parents might object that the district spent money on school buses rather than academics.
"That comes into a political, public relations, lack-of-informed-individual type of situation, which is something that you've got to deal with," Fischer said. "You're paying off an existing obligation, you're not impacting funds that are available for other things."
Superintendent Chris Gaines told the Call that his cabinet will examine the options and the Finance Committee's decision and make a recommendation to the board Sept. 24.
The district has already had a capital emergency crop up this school year with a leak from a 60-year-old water line under a teacher work room at Mehlville High School that has to be fixed by trenching across a driveway. The cost will not approach $800,000, but plumbers are still working to figure out the extent of the problem and if the driveway has to be torn up it could get expensive, Gaines told the Call.
The district deferred nearly all facilities maintenance this year to have enough reserve funds to handle emergencies.
"My homeostasis, if you will, is I don't like to spend money just because I have some money," Gaines said. "But if the cabinet ends up recommending that we spend a little bit, I think doing so before November would be premature and ill-advised. We need to have a better picture of what our financial situation is going to be going forward before we start making commitments to spend some money."