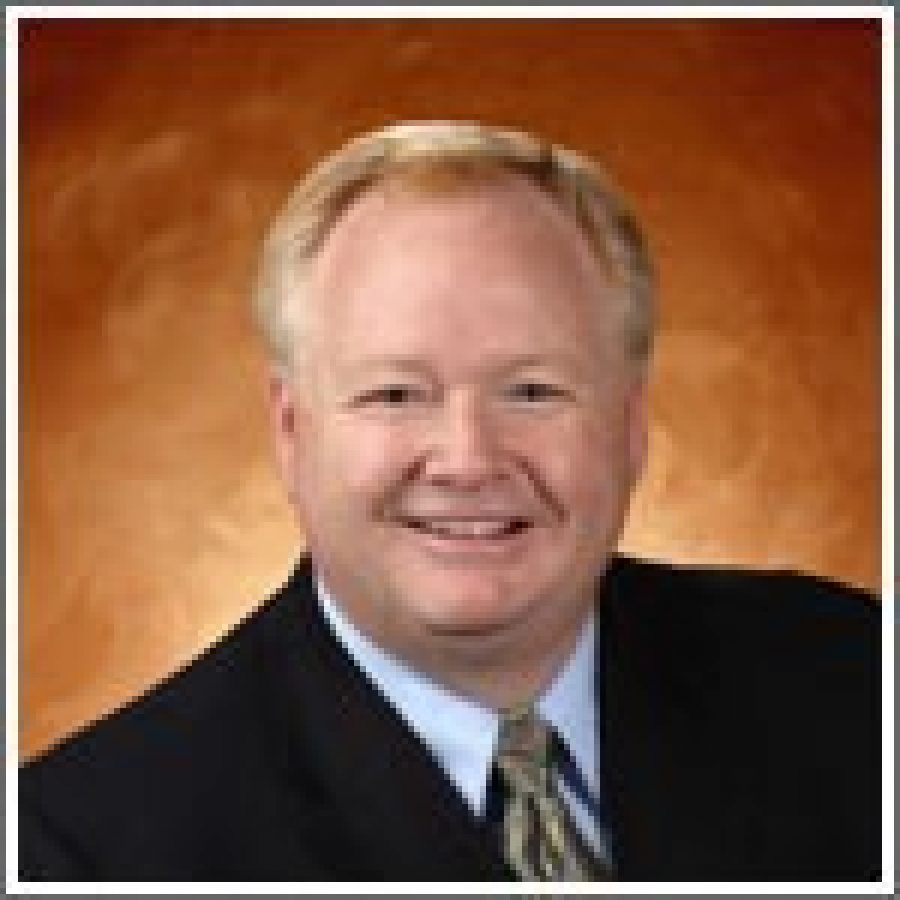 Steve Nieder and Dan Tennessen are vying for Crestwood Ward 4 aldermanic seat in the April 3 election.
The seat currently is held by Deborah Beezley, who did not file for re-election.
Asked to identify the most important issue in the race, the candidates responded:
• Nieder said, "The most important issue is how to plan for and fund top-notch municipal services using a revenue stream that continues to suffer due to the delayed development of Crestwood Court and additional business closures. We need to accept the fact it is not likely that economic conditions will allow the mall to be fully redeveloped and adjust our financial planning accordingly."
● Tennessen said, "Our decline in retail sales-tax revenue has been a problem for about 10 years. We cannot solve the problem by cutting small items and have already substantially reduced our city workforce. We need to decide if we want to reduce services or vote to provide for a temporary extension of a residential property-tax increase. I think a temporary tax increase would provide time to revitalize our retail and manufacturing base."
Nieder, 56, 9131 Cherry Brooke Lane, is an account manager in the industrial automation division of Crescent Electric Supply. He and his wife, Jeanette, have one child. Nieder is a former Ward 4 alderman, who served from 2006 to 2009.
He is seeking election because "I want to offer my past experience as alderman to support Mayor Jeff Schlink's efforts to manage the city finances using the tested business methods of goal-oriented planning rather than making financial decisions with little or no consideration for the long term."
Tennessen, 49, 12142 Lowill Lane, is a financial representative at Northwestern Mutual. He and his wife, Carrie, have two children.
Tennessen, who has not held elective office, said he is seeking election because "I have been involved with the Crestwood Economic Development (Commission) for many years. Primarily through that interaction, and through interaction with neighbors, I have been encouraged to consider running for alderman. I have worked with both past and present mayors and believe that I can most effectively listen to and represent the wide range of perspectives our residents have."
The candidates gave the following responses to a Call questionnaire:
• The Board of Aldermen in 2002 voted to record closed sessions of the board involving litigation and real estate matters. Do you support such taping?
Nieder said, "I support taping the closed sessions of the Board of Aldermen so that an accurate record of what was said, done and how the aldermen voted is available for future reference. I also believe the city should strictly follow the instructions outlining what is legally allowed during the closed sessions, not what is politically convenient."
Tennessen said, "I do not think that a tape of a closed-door meeting is conducive to the meaning of a closed-door meeting, and so I do not support it so long as — a) there is written documentation and sign-off by all participants of the conclusions of those meetings, and b) the meetings are conducted within the law."
• Do you agree with the direction the city is moving under Mayor Jeff Schlink?
Nieder said, "I support Mayor Schlink, who was overwhelmingly elected in 2011. I will use my past experience as alderman to support Mayor Jeff Schlink's efforts to: Create budgets to ensure Crestwood is well managed; be a taxpayer watchdog; apply professional skills to work effectively with the business community; and ensure city services operate as efficiently as possible."
Tennessen said, "I think that Mayor Schlink is doing a fine job. I am not clear, however, which direction is being alluded to. It is my impression that we are continuing in the direction of cuts to solve our problems. I do not think cuts can solve our current true shortfall, as they would need to be so large to truly balance the budget — including the $850,000 transferred in this year — that the city may be damaged."
• Do you support the performance of City Administrator Petree Eastman?
Nieder said, "I do not support Ms. Eastman's continued focus on raises for employees when the city still lacks a coherent pay plan. Her management style, decisions and actions appear to be in conflict with the objectives of the mayor and many of the members of the board of aldermen."
Tennessen said, "This issue should be a discussion between the hiring manager and the employee."
• Do you support the performance of City Attorney Rob Golterman?
Nieder said, "Considering the financial challenges facing the city, I believe the more important question here is whether the city is paying a competitive price for its legal services. I believe this question should be addressed by the incoming board."
Tennessen said, "If the city has hired a city attorney relative to legal matters, that is who I would support."
• In August 2008, 72 percent of Crestwood voters rejected the proposed six-year, 35-cent-tax-rate-increase Proposition 1. How did you vote on Prop 1 and why?
Nieder said, "I voted to reject the proposed tax-rate increase. The tax amount was excessive and not dedicated to a specific purpose. The city was, and is still, collecting revenue from Proposition S."
Tennessen said, "In 2009, we had a clear pattern of retail tax decline going back to 2001, and yet some aldermen did not fully support this needed tax adjustment. I supported it and did vote for it. This year, our budget was balanced in an unsustainable way."
• Do you believe the Board of Aldermen should consider placing a tax-rate increase before voters?
Nieder said, "I would consider placing a tax increase proposal before the voters only if all of the following conditions have been met: there is a dedicated purpose; the amount levied is consistent with the need; all efforts to adjust the long-term plan and reduce expenses are exhausted; and a preference is given to proposals that limit duration. Clear and objective information about the proposal should be presented to Crestwood residents at town-hall meetings."
Tennessen said, "Any proposed tax increase should certainly be decided by citizen vote."