New York Times bestselling author visits Blades Elementary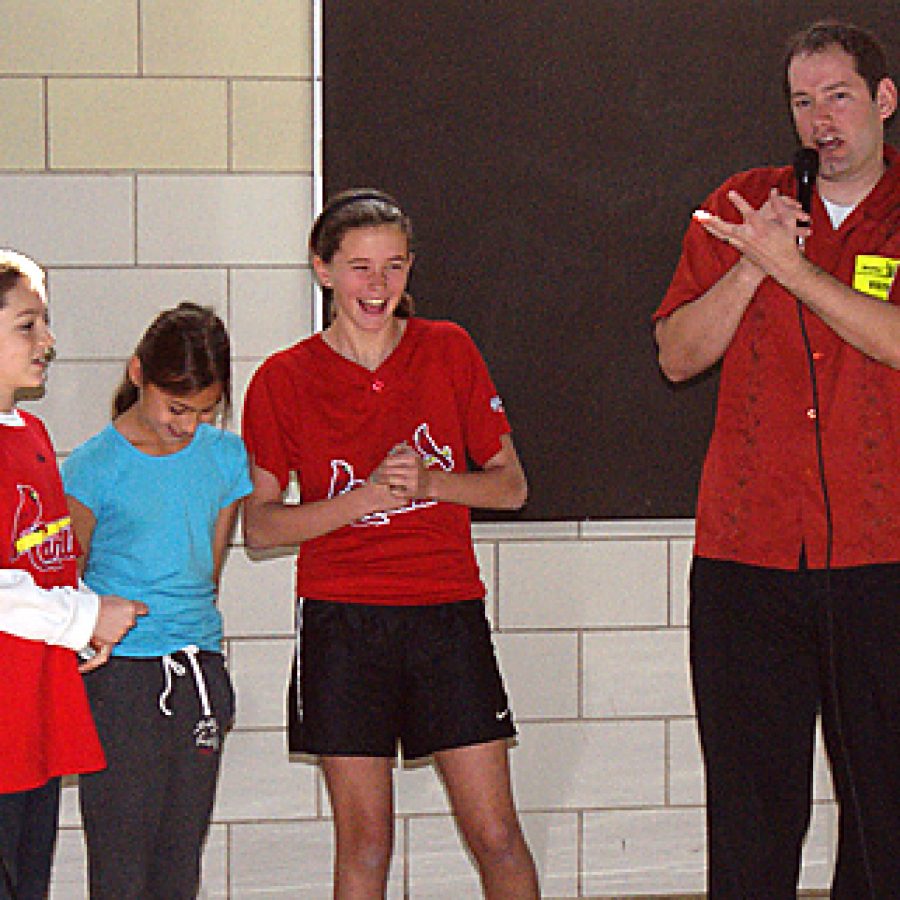 New York Times bestselling author Brandon Mull made a special visit to Blades Elementary during his book tour stop in St. Louis on Wednesday, March 30.
Mull, who is best known for his Fablehaven series of fantasy books, stressed to the third, fourth and fifth grade students the importance of growing and using their imagination by reading books and participating in creative activities.
"Imagination can take you places where you can be entertained," Mull said. "The same kind of pretending you do when you're little is the same pretending I use to write my stories. You could use that pretending to write, too."
Mull explained to the Blades students why reading is better for their imagination than watching TV because it requires them to create a picture of the story in their mind instead of having a picture provided for them. The author also encouraged students to take part in activities that require them to use creativity because greater creativity can lead to a stronger imagination.
"We live in a creative country, and people are always using their imagination to make our world cooler," Mull said, citing monuments, architecture, books and art as a few of the many products developed using creativity and imagination.
During his presentation, Mull also asked for students to express themselves as writers and gave them five tips for becoming a good writer. Mull explained to students that he began writing as a child and continued to write, even when he had a full-time job as an adult.
"Something that didn't seem possible as a kid can be possible as an adult after practicing and working at it," Mull said.
Mull's visit was sponsored by Pudd'nhead Books.