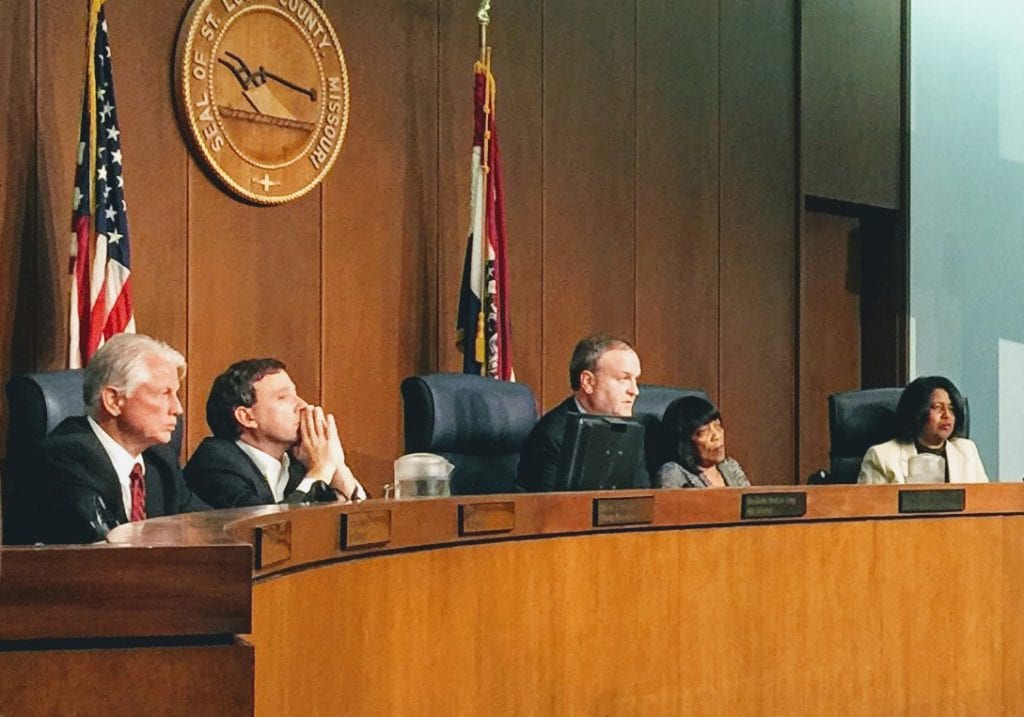 By Gloria Lloyd
Staff Reporter
news3@callnewspapers.com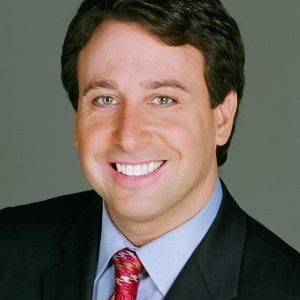 County Executive Steve Stenger issued an executive order last week slashing the County Council budget, which council members had increased last month while cutting every other county department's 2018 spending.
Coming just hours before the first council meeting of the year Jan. 3, the move seemed to ensure that the bad blood between the majority of the council and Stenger that culminated in an ongoing lawsuit last year will continue to dominate headlines as Stenger seeks re-election in 2018.
As part of $31 million in across-the-board cuts to Stenger's proposed $696 million 2018 county budget last month, council members cut an average of 13 percent from each county department except their own.
Most budgets were downgraded to 2017 numbers plus 5 percent in a budget maneuver that cut rollover money that went unspent in prior years rather than actual line items. But the council increased its own budget by $527,000 to $2.4 million.
Council members like 6th District Councilman Ernie Trakas, R-Oakville, say that the council needed the extra money to hire more auditors to back up county Auditor Mark Tucker and pay the council's legal fees for its pending lawsuit against Stenger challenging the way separation of powers works in the county.
Stenger also cut a $240,000 line item that funded the lawsuit and created an office of legislative research director.
But Stenger said he was looking out for taxpayers when he cut the extra auditors.
"I think what's been going on is a strategy by the council to essentially load his office up with employees who can essentially cover for the fact that he can't audit," he said. "I'm going to do what's right for the taxpayers of St. Louis County. And if this saves them $527,000 per year for 10 years and that adds up to $5 million, I'm going to do that. I think that's the right thing to do."
Stenger has called on the council to fire Tucker, who has not completed an audit since taking office in March. Stenger said Tucker is not only unqualified but unfit due to a $100,000 federal tax lien.
"I don't think that the vast majority of the people of St. Louis County would make that man their county auditor, but for some reason a majority of this council did," Stenger said. "I can't agree with that. We are not going to find agreement or common ground there. They think he should be there, I think he's completely unqualified."
Tucker's biggest backer, council Chairman Sam Page, D-Creve Coeur, promised to seek outside legal advice to sort out the ramifications of the executive order.
"It's petty and illegal to have a county executive try and defund the legislative branch," Page said just after the council unanimously re-elected him as chairman for 2018.
But Trakas believed the executive order has "no binding authority whatsoever. I believe he's exceeded the authority of the Charter."
The executive order is a "public-relations ploy from the county executive and will have little impact going forward," 7th District Councilman Mark Harder, R-Ballwin, said in a statement. "The county executive had the opportunity to display leadership and yet again has failed. The county executive should be building and not burning bridges with the council for 2018."
But Stenger disagreed with the council, saying he has authority under the Charter to move line items. And the decision is final, he added.
"The preamble to the executive order really says it all," Stenger said. "As county executive, I think that adjustments to the county budget should be equitable and that the council as an elected body should lead by example, and I've utilized the authority that's given to me by the county Charter to hold the County Council accountable to the same requirements that it has imposed on the rest of county government. And it is really a matter of fairness."
The freeze holds the council to its 2017 budget, which included funding for two deputy auditors that were never hired.