New Wendy's location opens, donates funds to Feed My People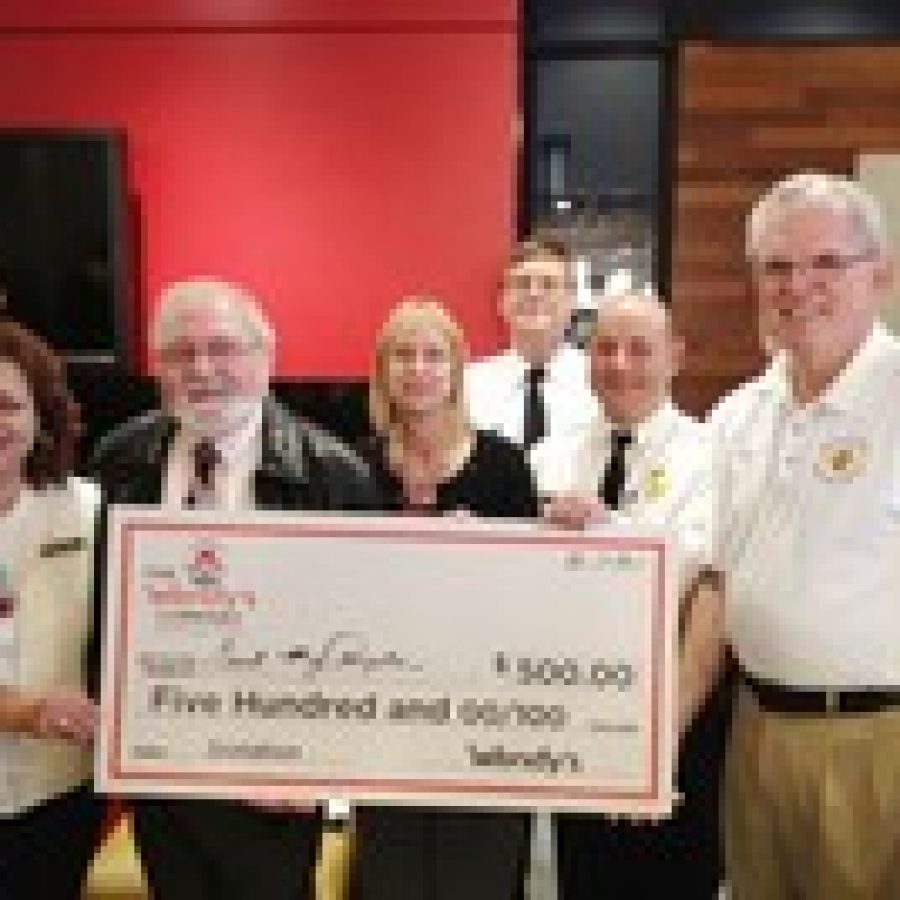 The new Wendy's, 6925 S. Lindbergh Blvd., opened this week, and presented a $500 check to Feed My People during a ribbon-cutting ceremony.
Wendy's was going to donate $500 to the Mehlville Fire Protection District for the grand opening, but Assistant Fire Chief Dan LaFata asked that the funds be donated to Feed My People, according to a news release.
The MFPD has been hosting a food drive for Feed My People, which endedTuesday, Dec. 18.
Pictured, from left, are: Carol and John DeGuire, MFPD Board of Directors Secretary Bonnie Stegman, Capt. John Schindler, LaFata and Board of Directors Treasurer Ed Ryan.