New coach will lead Oakville High boys
Niedringhaus looking forward to squad's first meet Aug. 31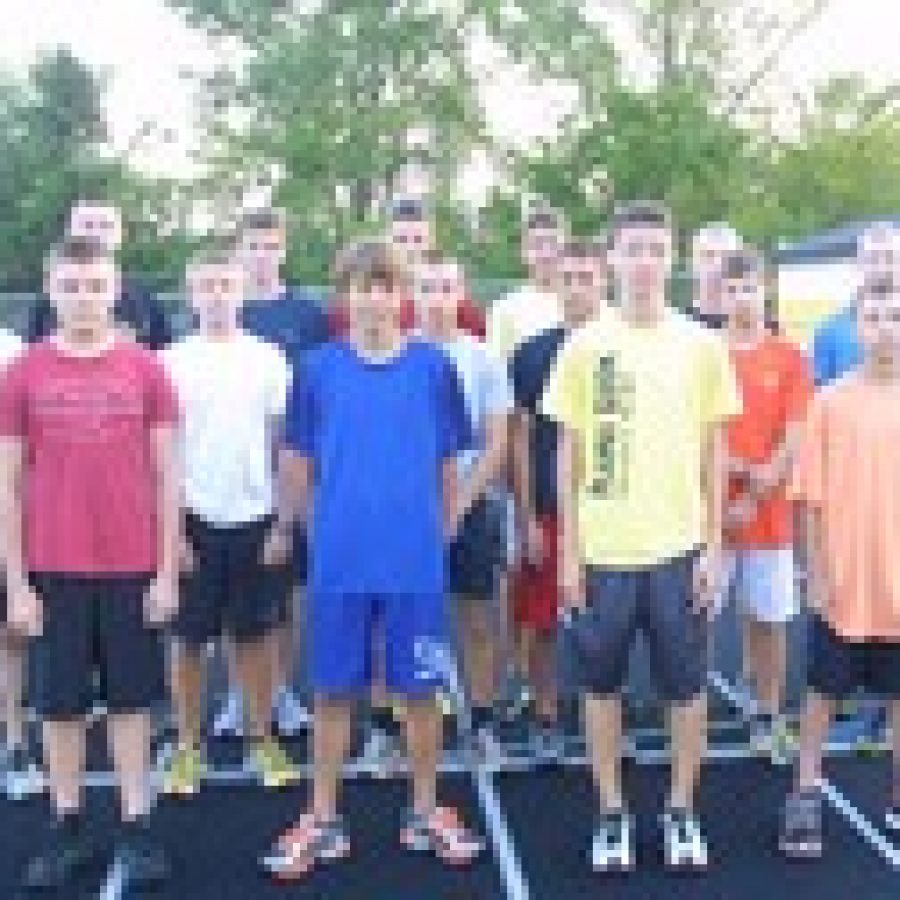 The Oakville Senior High School boys' cross country team lost both graduating seniors and its coach coming into the 2012 season.
New head coach Kevin Niedringhaus will take over for Mike Bishop, who recently retired.
The team returns eight seniors and one junior state qualifier, Elvir Sarajlic.
Niedringhaus said he believes the team can set the bar "pretty high."
Juniors Ben Reed and Cody Landis are runners to look for, according to Niedringhaus.
The team currently has about 20 runners, but Niedringhaus anticipates adding a few more.
"They're just really good kids, they work hard, they (have) great attitude. They worked over summer, came in in shape already …," he said.
Niedringhaus said the team will have competition for the top seven spots.
"I know all the juniors and seniors are going to want to be a part of that seven," the Oakville coach said. "It's going to create competition."
A couple sophomores and freshmen could compete for a top seven spot as well, according to Niedringhaus.
Niedringhaus is looking forward to the first meet —the Aug. 31 Lutheran South Invitational at Jefferson Barracks.
"It's going to be a good gauge for us because we have a couple more meets at Jefferson Barracks," he said. "We'll be able to judge how we do in the first meet and compare (for) improvement later on."