Neighbors restore Crestwood veteran's flagpole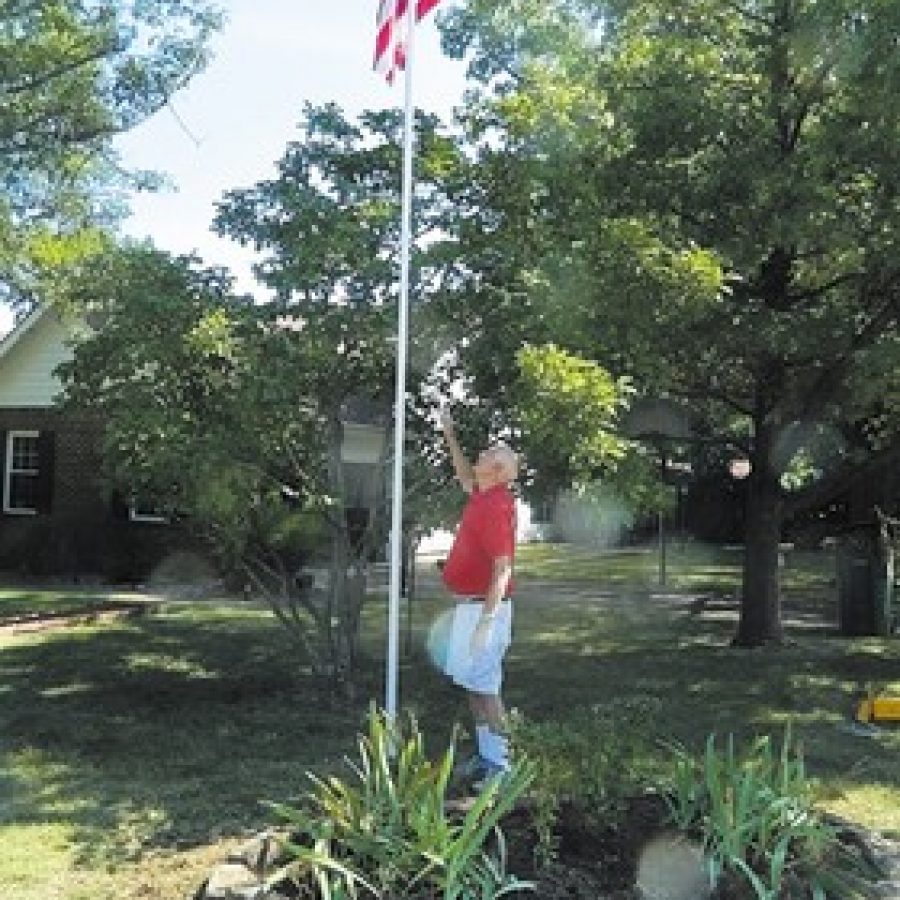 Neighbors of a Crestwood Army veteran recently came together to restore his 25-foot-tall flagpole that has stood in his corner lot for nearly 20 years.
In talking with some of the more seasoned residents of Gene Mentel's current veteran-filled neighborhood on Banyon Tree Court, they'd recognize their neighbor as a very patriotic soul. Many remembered a time when he flew the flag every day.
Mentel, a native of Valmeyer, Ill., worked hard on his family's farm growing up. One of four children, he served his country in the U.S. Army. His two brothers served in the Army and the Merchant Marines.
Asked why he joined the Army, Mentel replied, "There is no greater honor than to serve your country and its citizens."
After his honorable discharge, he married his bride, Norma. They had four children and moved to St. Louis County.
His bride of more than four decades passed away several years ago, and Mentel suffered a stroke last year.
Over time, the silhouette of Mentel's flagpole had been all but swallowed by the leaves and branches of the sweet gum, ash and magnolia trees that surround it.
The pole just got older and more weathered, until his neighbors recognized the need to join together to give it new life.
Working from dawn to well into the dark of night over several days, the paint, stains and oxidation were removed, and gradually the pole began to start taking shape.
The transformation was awe-inspiring, as Mentel stood ready with a flag that had flown over the U.S. Capitol at the request of then-U.S. Rep. Dick Gephardt.
Finally, the flag was hoisted with a new rope and pulley system. Neighbors said Mentel beamed with pride as he sat on his driveway with extra chairs for passersby.
The neighbors, too, looked on with pride, as this is not only Mentel's flagpole, but rather a national symbol representing the entire neighborhood.