National sundial group visits Long Elementary School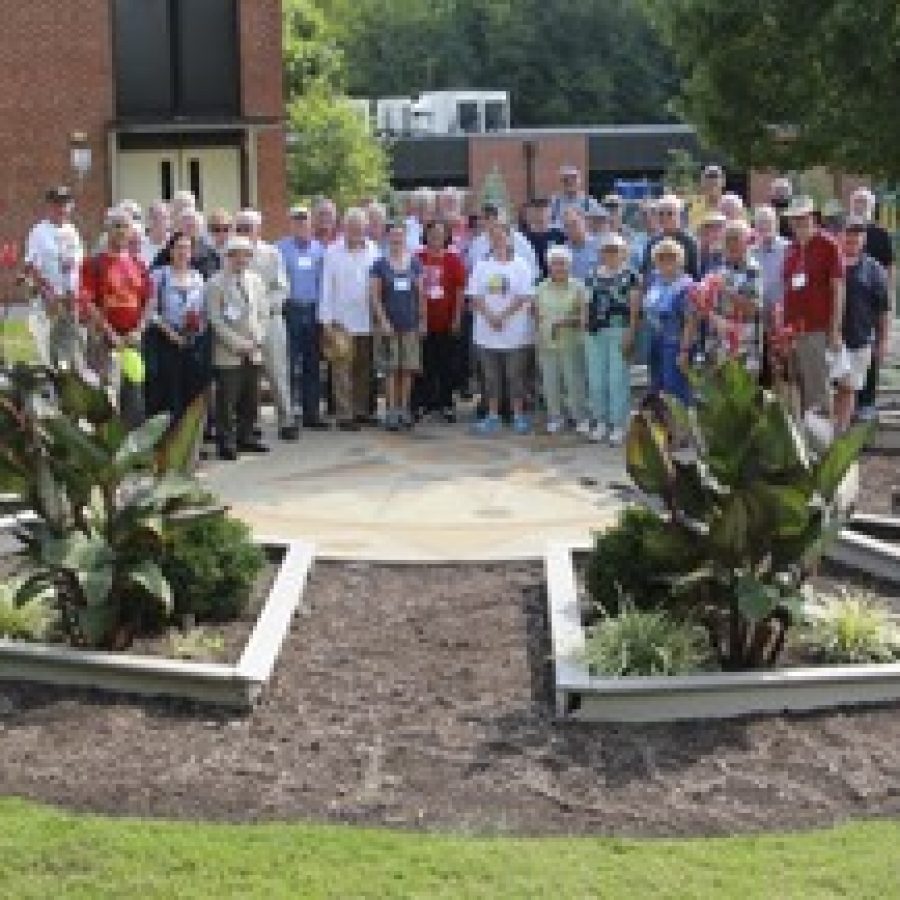 The Nancy L. Ferguson Sundial Garden at Long Elementary School recently received international attention when 49 members of the North American Sundial Association visited during the organization's annual conference, which took place in St. Louis this year.
NASS members traveled here from all over the country, along with Canada, Mexico, Austria, Latvia and England.
The NASS annual gathering traditionally includes a tour of local sundials in the conference's host city. The group also visited Forest Park, the Missouri Botanical Gardens and Jefferson Barracks
Long Elementary School's sundial was dedicated during the 2002-2003 school year, when Principal Nancy L. Ferguson retired. The dial is surrounded by elevated lower planter boxes and has been maintained and beautified by the school district, community and local Boy Scouts.
NASS seeks to preserve the art of dialing and promote the public's understanding of sundials. The group's members range from mathematicians and astrophysicists to artists and craftsmen who build dials.
For more information and a registry of sundials in Missouri, visit
.