National Guard members, including Avery, packing their bags for duty in New Orleans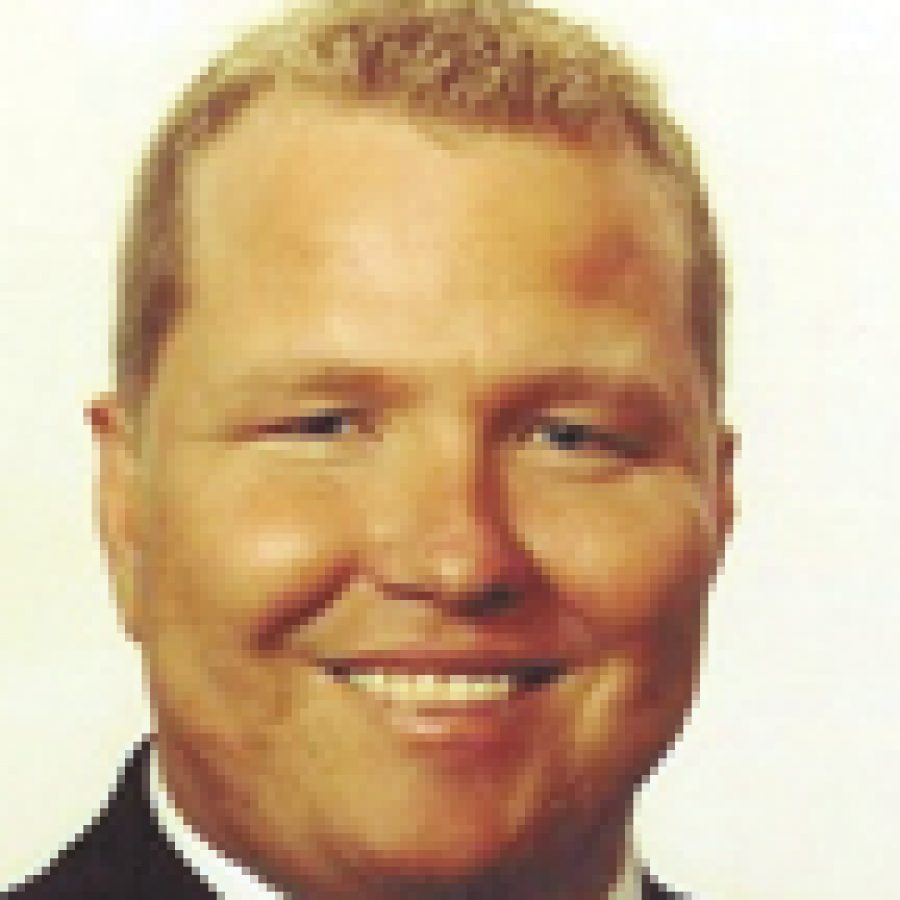 By BILL MILLIGAN
For the Call
A few months after returning from a tour of duty in Iraq, Rep. Jim Avery, R-Crest-wood, is packing his bags in preparation for assignment along America's Gulf Coast.
"I haven't unpacked a lot of the bags from Iraq yet," said Avery, a member of the Missouri National Guard's 1140th Engin-eering Battalion.
"Now, I'm going through them to get ready to deploy near New Orleans. A lot of my gear is still in those bags."
Avery said members of his unit initially were told to be prepared to embark last Tuesday, but the date now has been moved to Tuesday, Sept. 13.
"We're supposed to be involved in a cleanup mission," Avery said. "But I've been told we'll be drawing 150 rounds and body armor. At least there won't be any roadside bombs in this country."
When Avery returned from Iraq he got married and has been working on rehabilitating his Crestwood home. He also has been active following the Novus Devel-opment Co.'s proposal to develop the MainStreet at Sunset in Sunset Hills.
The Sunset Hills Board of Aldermen in May approved the company's request for $42 million in tax-increment financing assistance to help fund the $165.2 million shopping center at Interstate 44, Watson Road and South Lindbergh Boulevard.
The board also approved giving Novus $20 million in transportation development district, or TDD, reimbursements. The project will raze 254 homes and several businesses in the Sunset Manor subdivision. Only the Hampton Inn and Denny's restaurant will remain.
"From Iraq, to New Orleans, to Sunset Hills, this definitely hasn't been a dull few years," Avery said.
But Avery isn't waiting to be deployed to begin working to help victims of Hurri-cane Katrina.
"I'm working to try and reopen some of the National Guard bases that have been closed here in Missouri to house some of the people who've lost everything," Avery said. "There are closed bases in other states. We should open them to house those people who are literally dying on the side of the road. I don't think anybody ever thought it would get this bad."
Avery said this deployment is different than his time in Iraq because some Na-tional Guard members are being allowed to stay home.
"Nobody's said anything official, but talk is we'll be deployed for two or three weeks," he said.