NASA astronaut speaks at public forum at Truman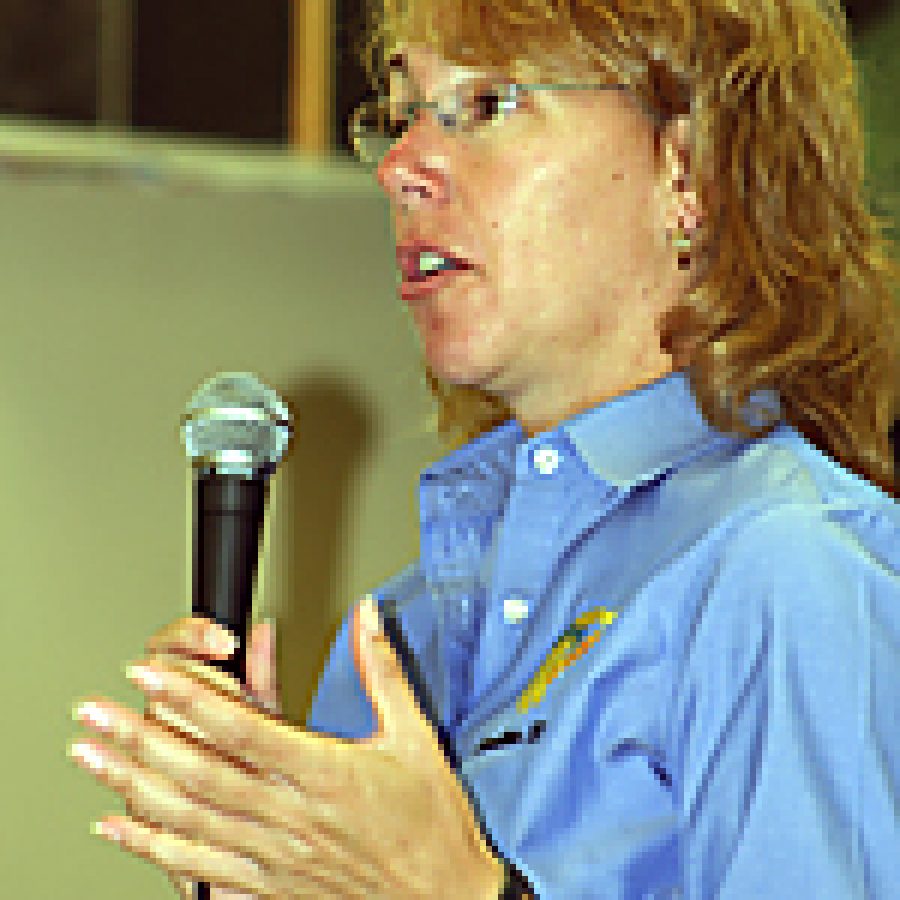 Forget about setting things down in space — there is no "down."
NASA astronaut Sandra Magnus took questions last week at a public forum at Truman Elementary School and on Saturday greeted attendees at the 19th annual Lindbergh Spirit Festival — "Out of This World."
"Being in space is pretty exciting, but it's a whole different kind of lifestyle because you can't just set stuff down and forget about it," Magnus said. "You have to keep track of it all."
Magnus graduated from Belleville West High School and earned her bachelor's and master's degrees at University of Missouri-Rolla before going on to earn a doctorate at the Georgia Institute of Technology and ultimately joining NASA as an astronaut in 1996, according to a news release.
Her first space flight was in October 2002 on STS-112 Atlantis, and lasted 10 days, 19 hours and 58 minutes, according to the release. During that mission, Mag-nus traveled 4.5 million miles and operated the International Space Station's robotic arm during procedures on three spacewalks, the release stated.
Magnus received a NASA Space Flight Medal in 2002.
"I think one of the best things about being an astronaut is getting to learn new things every day," she said, adding that while at NASA, "I met people all over the world. It's just a whole lot of fun getting exposed to all of these different areas."