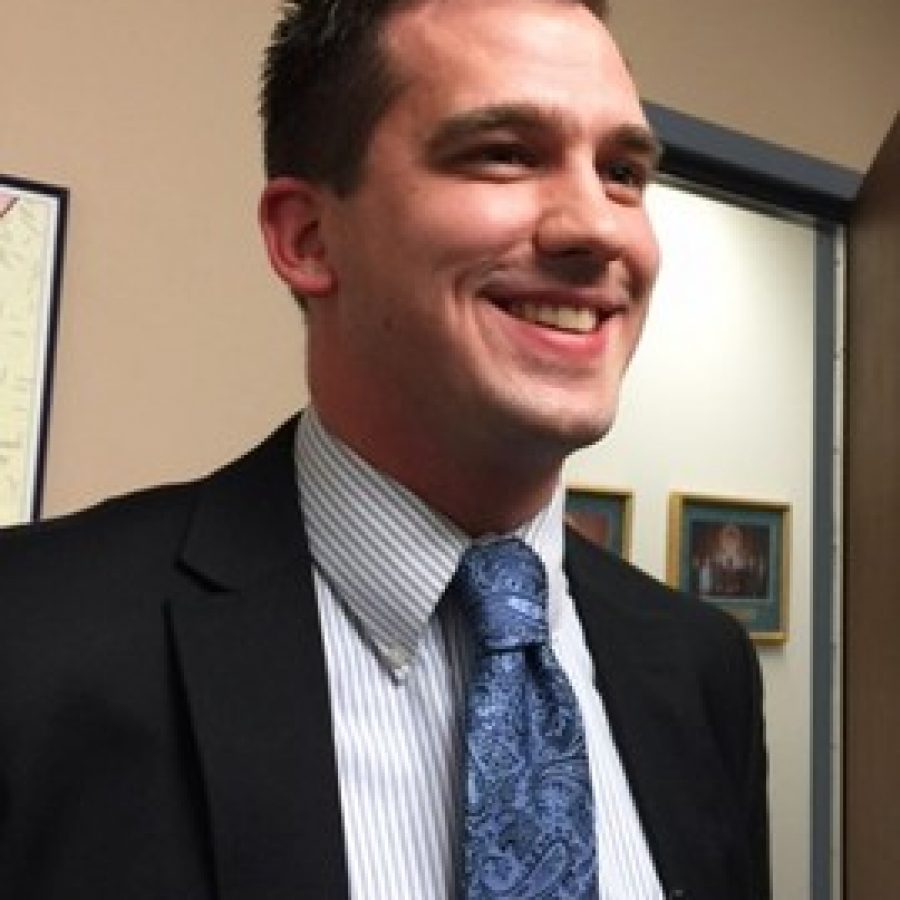 Multiple investigations are underway to determine what caused last week's countywide ballot shortage and who is ultimately responsible for an election fiasco that the St. Louis County Board of Election Commissioners admitted unconstitutionally deprived residents of their right to vote.
As voters arrived at their polling places for municipal and school board elections Tuesday, April 5, precinct after precinct — 63 in all, including three in Sunset Hills and at least one in Mehlville — ran out of ballots and turned voters away. The election used all paper ballots since election officials said they didn't have enough turnaround time after the March 15 presidential primary to recalibrate electronic voting machines.
Two precincts at the Sunset Hills Community Center and one of the precincts at Truman Middle School ran out of ballots as soon as polls opened. Just as at other ill-equipped precincts in Mehlville and throughout the county, election officials told voters to either come back later or vote at the county election board office at 12 Sunnen Drive in Maplewood.
Newly elected Lindbergh Board of Education member Mike Tsichlis said his wife, Vasilika, was working the polls at Truman and knew early on that something was very wrong.
"She said you might want to go in because they're having some trouble. They're turning people away," Tsichlis said.
When Tsichlis spoke to an election judge, "He said, 'In the 18 years that I have done this, we've never had this issue — not having enough ballots and having to turn people away.' Unbelievable."
Although election officials rushed to print more ballots, problems persisted throughout the day, County Executive Steve Stenger said.
"At 7 a.m., I was boiling – and it didn't get any better," Stenger told the Call.
In a court petition asking to keep polls open two hours later than the 7 p.m. cutoff, the election board said the irregularities amounted to an unconstitutional violation of residents' right to vote.
Although the appeals court ruled polls could stay open after most of them had already closed, voters could still cast their ballot in Maplewood.
Gov. Jay Nixon told the Call that he will ensure that the state's Election Integrity Unit, overseen by Secretary of State Jason Kander, conducts a thorough investigation into what caused the ballot shortage. That review is in addition to one launched by a newly formed legislative task force that includes Rep. Marsha Haefner, R-Oakville, and Rep. Cloria Brown, R-Lemay.
In a way few issues have, outrage at the fiasco united politicians at all levels of state government, in both parties and in all regions of the county. County Election Director Eric Fey, hired last year by the Nixon-appointed election board, accepted the blame and immediately apologized to voters for what he attributed to a likely computer database error that switched which ballots should have been at certain polls, sending too many to some precincts and not enough to others.
Kander confirmed that assessment in a preliminary report released Friday.
"It's just unacceptable when people go to the polls and they can't even vote — the ballots aren't there, they're not the right folks on the ballot, and the best excuse people come up with is, 'It's complicated,'" Nixon told the Call. "Well, they had plenty of time. The election didn't happen on a random day."
Depending on what the state review uncovers, Nixon said he is prepared to make any necessary changes, personnel or otherwise, to prevent a similar debacle from happening again.
The election board hires a director from each political party, and the director from the party of the governor takes the lead role. Democratic lead director Fey and the Republican director, former Rep. Gary Fuhr, both live in Concord.
Fey and Fuhr filed affidavits to keep polls open longer. Despite their efforts to compensate for the damage, some voters never got to vote, however.
"Elderly who can't drive, students who have class the rest of the day, people going out of town — all robbed of their vote," Sunset Hills Ward 1 Alderman Dee Baebler said of the calls she received from disenfranchised voters.
Along with the Lindbergh contest, ballot-less voters in Sunset Hills were trying to weigh in on the mayoral race and the Ward 1 race between Alderman Richard Gau and former Alderman Frank Hardy.
The County Council will hold a hearing on the bungled election at the request of 7th District Councilman Mark Harder, R-Ballwin, and Fey and Fuhr were scheduled to testify in front of a Missouri House committee Wednesday — after the Call went to press.
Weeks after Stenger took office, Fey replaced Rita Days, who was an ally of former County Executive Charlie Dooley.
As the legislative assistant of 5th District Councilman Pat Dolan, D-Richmond Heights, Fey worked closely with then-6th District Councilman Stenger. Dolan credited Fey for his 2014 re-election and said, "There are two of us in this job."
Days' supporters contend that the switch was arranged by Stenger. University City resident Tom Sullivan told the council the night of the election that Fey is Stenger's appointee "for all practical purposes."
But Stenger distanced himself from the elections office, saying the county funds it but doesn't run it.
"This is a state-appointed board," Stenger said, emphasizing each syllable. "It has nothing to do with St. Louis County governance — nothing."
Asked if the buck stops with him, Nixon said, "The board is appointed, they hire folks … I will note that there's complicated ballots in other counties, too — Jackson County has a myriad of cities and school districts and fire districts, so this is not an unsolvable problem.
"But if the personnel there can't get it right, we're just going to have to make sure that there's personnel there who can handle these responsibilities. This is not an unsolvable problem in democracy."
Fey, the son of former Lindbergh board President Ken Fey, is an election junkie whose idea of a vacation involves observing elections in Sri Lanka and Kyrgyzstan.
Overnight, the 2002 Lindbergh High School graduate went from relative obscurity to radio hosts demanding his resignation, but he also attracted staunch defenders. Both Rep. Jeanne Kirkton, D-Webster Groves, and Sen. Jill Schupp, D-Creve Coeur, posted on his Facebook page that they have complete confidence in him.
"There's no lack of armchair critics," Kirkton wrote. "Let's allow those with expertise in election matters find the glitch and fix it in a systematic manner and drop the lynch mob mentality."