MSIP results a testament to Cary's leadership skills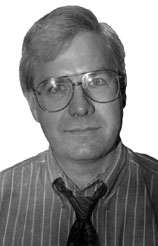 The recent announcement that the Mehlville School District earned 148 of a possible 149 points on its Missouri School Improvement Program evaluation is a testament to the strong leadership of Superintendent John Cary.
Though the final MSIP report and final action on the district's accreditation is not expected until sometime in May, it's not anticipated that the number of points the district will re-ceive will change.
Public school districts undergo MSIP evaluations every five years to earn their accreditation classification based on three sets of standards — resource standards, process standards and performance standards.
To earn full accreditation, a school district must receive 106 of a possible 149 points. Before an on-site visit by the MSIP field team, which took place the week of Jan. 13, the Mehlville School District already had earned 100 points by achieving a perfect score on its annual performance report and receiving the Mis-souri Department of Elementary and Secondary Education's Distinction in Performance Award.
While the district's strong emphasis on student achievement and the subsequent successful MSIP evaluation — not to mention earning the Dis-tinction in Performance Award — is a result of Mr. Cary's leadership, it also is a testament to the excellent staff Mr. Cary has assembled during his tenure as superintendent.
That's especially true given the fact that during Mehlville's last MSIP evaluation, the district did not fare quite as well though it earned an over-all accreditation classification.
The MSIP report issued in 1998 noted that Mehlville was meeting the resource and process standards at an accredited level and the performance standards at a provisionally accredited level. While Mehlville met all five requirements of the resource standards and nine of the 10 requirements of the process standards, the district did not meet the standards for curriculum.
Mr. Cary told this newspaper five years ago that the district had "a definite plan" to meet the curriculum standards, and the proof is in the pudding given the fact Mehlville earned 148 of 149 points for its current MSIP evaluation.
Though Mr. Cary is retiring as su-perintendent on June 30, his successor, South Area Superintendent Tim Ricker, has told this newspaper that his top priority will be to ensure high levels of academic achievement for all students. We have the utmost confidence that Dr. Ricker will be able to continue the tradition of excellence in student achievement that Mr. Cary has established.
Also contributing to the district's successful MSIP evaluation has been Board of Education President Rich Huddleston.
As board president for the past year, Mr. Huddleston has kept both the board and the district focused on its goal of excellence in student achievement.
Shortly after he became board president last year, Mr. Huddleston cited as his top priorities his desire to continue to improve student achievement and a successful MSIP evaluation with the goal of earning not only accreditation but the Distinction in Perfor-mance Award.
Few board presidents in recent years have achieved the remarkable level of success that Mr. Huddleston has.
In fact, he was thrown a curve when Mr. Cary announced last summer that he would retire this year.
But Mr. Huddleston rose to the occasion and was able to garner a unanimous vote on Dr. Ricker's selection as superintendent — something quite remarkable given the lack of rational thought often displayed by some arrogant and elitist members of the board.
Given his performance as board president this past year, Mr. Huddleston has raised the bar of expectations for his successor. Two new board members will be elected Tuesday and the board is scheduled to select officers Wednesday — after the Call went to press.
The school board will face some tough challenges in the coming year. We — and the public — will be watching intently as to how the new board — particularly its leadership — deals with those challenges and other situations that will arise.