MSD's acting executive director named to post on permanent basis by trustees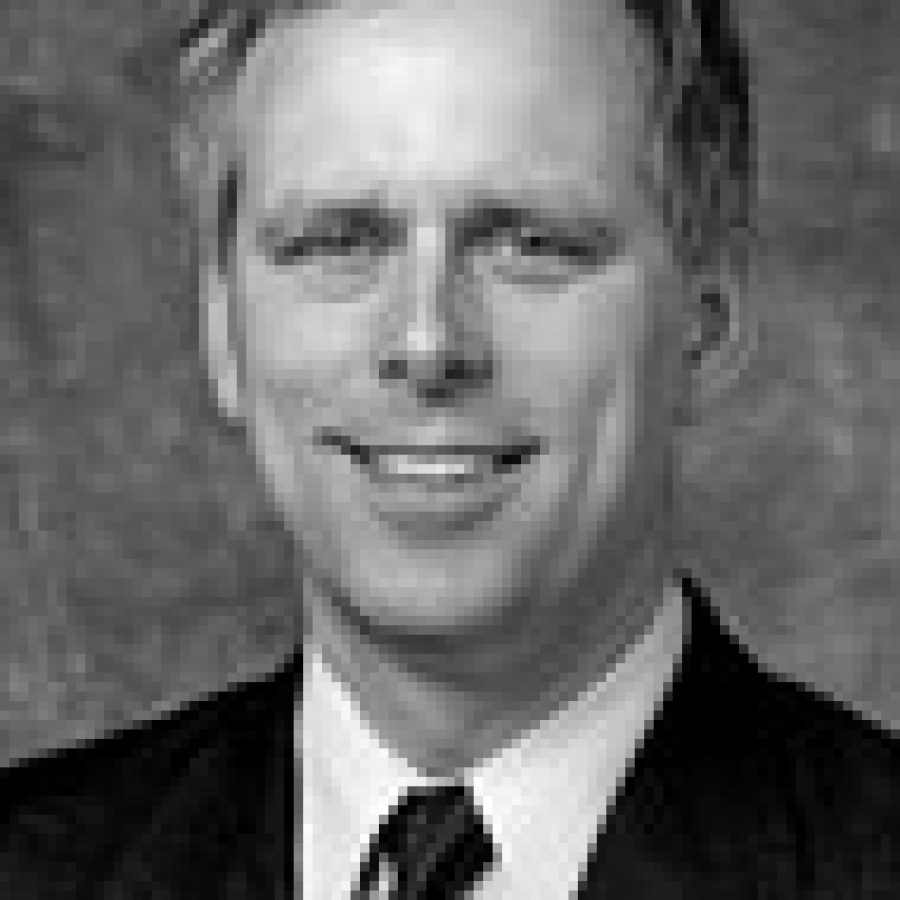 Jeffrey Theerman has been named executive director of the Metropolitan St. Louis Sewer District, according to an announcement by the district's Board of Trustees.
Theerman, a 19-year employee of the district, was most recently MSD's director of operations and since last October also has been serving as acting executive director. Theerman, whose appointment was announced last Friday, replaces Willie Horton, who served as executive director from September 1999 to September 2002.
Since Horton's departure, the executive director's post has been filled by an acting executive director.
In announcing Theerman's appointment to the executive director's position, Board of Trustees Chairman Robert Baer stated in a news release, "For more than a year now, this Board of Trustees has been intently focused on two goals — to gain the public's confidence in the district, and to instill a new business-focused culture throughout the organization. Building a capable and dynamic leadership team at MSD is vital to achieving these goals. Over the past year, this board has named a new director of engineering and a new director of information systems.
"Today, with the naming of Mr. Theerman as executive director, the Board of Trustees completes the leadership team we have sought to build. Given their proven track record, the public should have every confidence in the skills and capabilities of this team. Under Mr. Theerman's direction, MSD is now positioned to aggressively move forward in serving our metropolitan St. Louis community and transforming the district into a customer-focused business," Baer added.
Before Theerman was named acting executive director, Chuck Etwert served in that post until his retirement from the district last September.
Theerman, who has been with the district since October 1984, will be paid $165,000. He signed a five-year contract and annual salary increases will be at the board's discretion. As director of operations and acting executive director, Theerman was paid $140,578. He did not accept any additional compensation when he was named acting executive director.
The previous executive director, Horton, was hired with a salary of $175,000 and was making $183,500 when he left the post.
To fill the executive director's position, the district conducted a nationwide search under the direction of a Board of Trustees Executive Search Committee. Committee members were Trustees Marian Rhodes — who served as committee chair — Joan Swartz and Bart Margiotta.
The search was conducted by MSD's Department of Human Resources. In the past, searches to fill the executive director's role were conducted by outside professional search firms.
By using internal resources to conduct the search, the district estimates that it saved $18,702.67, the release stated.
MSD received responses from 57 applicants for the position of executive director, 12 of whom were from the St. Louis area.
Ultimately, three candidates were chosen for a final round of interviews — two from outside of the St. Louis area and Theerman.
The final candidates also were interviewed by trustees not on the search committee. Each of the finalists underwent a background check and psychological testing to determine their intellectual state of mind, their leadership capabilities and opportunities for professional development.
When asked to comment on Theerman's hiring, Rhodes, who chaired the board's Executive Search Committee, stated, "Based on his skills and experiences, his background in the industry, and most importantly his performance as MSD's acting executive director, Mr. Theerman was the strongest candidate for the position. Mr. Theerman has been a dynamic and steady influence at MSD for the past seven months — this is the type of leadership the district needs going forward.
"The board voted unanimously to offer the position to Mr. Theerman and we are very pleased that he accepted. The Board of Trustees has every confidence in his abilities to lead the district, and we look forward to working with him in the months and years ahead," Rhodes added.
Regarding his appointment as executive director, Theerman stated, "This is an important and exciting opportunity. The decisions we make at MSD over the next several years will have an impact on our St. Louis community for decades to come. As a public agency, service to our ratepayers and the St. Louis community is our No. 1 goal. In pursuit of that goal, I am committed to instituting and leading a culture of continuous improvement, and the development of a strategic vision that serves the entire district."
Theerman has held a number of posts with the district over the past 19 years, including director of wastewater and director of operations. Before being hired by the sewer district, Theerman worked for the Illinois Environmental Protection Agency for four years.
Theerman holds a bachelor's degree in civil engineering from the University of Missouri-Rolla and a master's degree in civil engineering from Southern Illinois University-Edwardsville. He is a longtime resident of Kirkwood, where he and his family make their home today.