Mr., Mrs. Tretter celebrate 60th wedding anniversary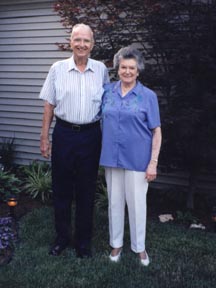 Ray and Rose Tretter celebrated their 60th wedding anniversary June 26.
Mr. Tretter and Rose Kestler were married June 26, 1943, in St. Louis.
He is retired from the McDonnell Douglas Corp.
Mr. and Mrs. Tretter have three children: Carol Jarzenbeck, Jan Szydlow-ski and Karen Robinson.
They have six grandchildren and three great-grandchildren.