Mr. and Mrs. Szydlowski will celebrate 60th anniversary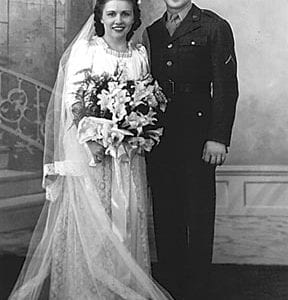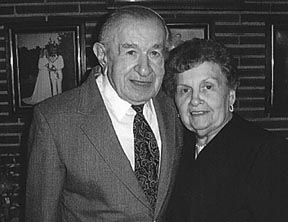 Joseph and Anna Szydlowski will celebrate their 60th wedding anniversary Aug. 1 during a reception at the Old Steak House in Kimmswick.
Mr. Szydlowski and the former Anna Gaska were married Aug. 1, 1943, at our Lady of Czestochoba in St. Louis.. He was stationed at Fort Leonard Wood when he met Anna at a St. Louis dance in 1941.
He is retired from Grey Eagle Distributors where he worked for 25 years.
They are parents of two: sons and daughters-in-law Joe and Jan Szydlowski and Stan and Brenda Szydlowski.
The couple have six grandchildren: Mike (Jenny), Greg, Laurie, Brett, Becky and Blake; and one great-grandchild, Abby.