Mr. and Mrs. Scheffel celebrate 50th wedding anniversary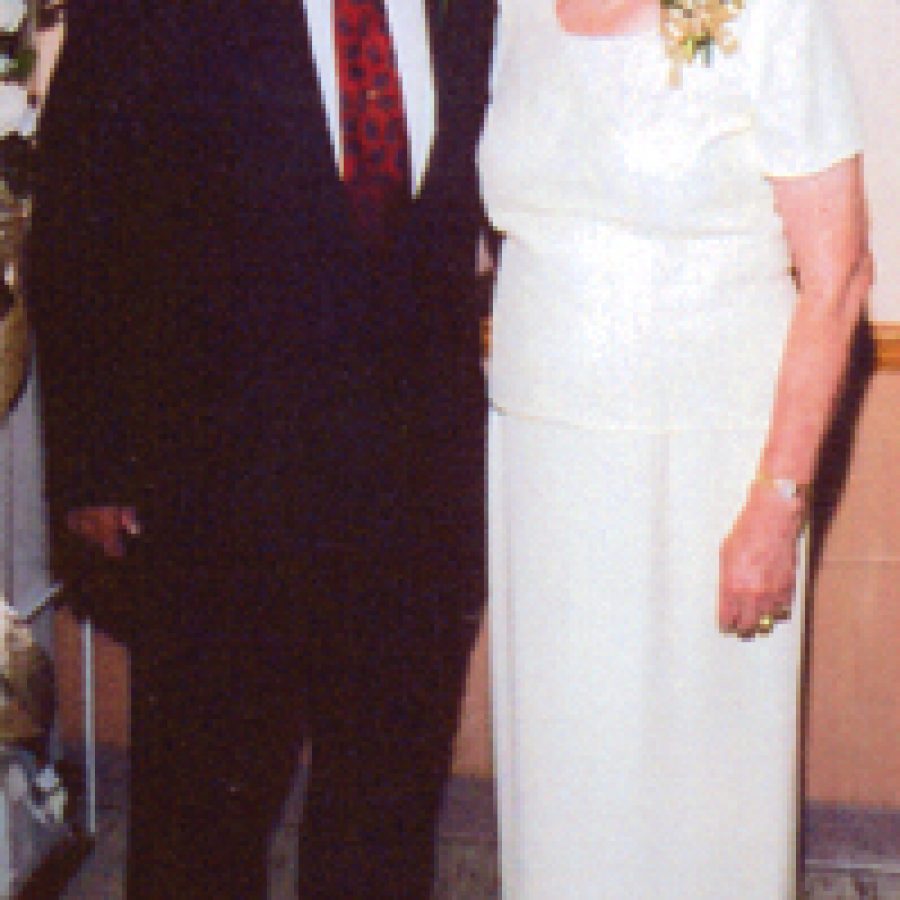 Mathias and Katharina Scheffel observed their 50th wedding anniversary June 5 during a celebration with family and friends at the German Cultural Society Hall.
Mr. Scheffel and the former Katharina Schaefer were married June 5, 1954, by Father Ethelbert Harms during a double wedding ceremony that included Mr. Scheffel's sister and her fiance, Anne Scheffel and Dr. Peter Goetz.
They are the parents of Ken Scheffel, Heidi Durham and Linda Heddell
The couple have nine grandchildren and one great-grandchild.