More than 1,000 students honored at Oakville High's Achievement Recognition Night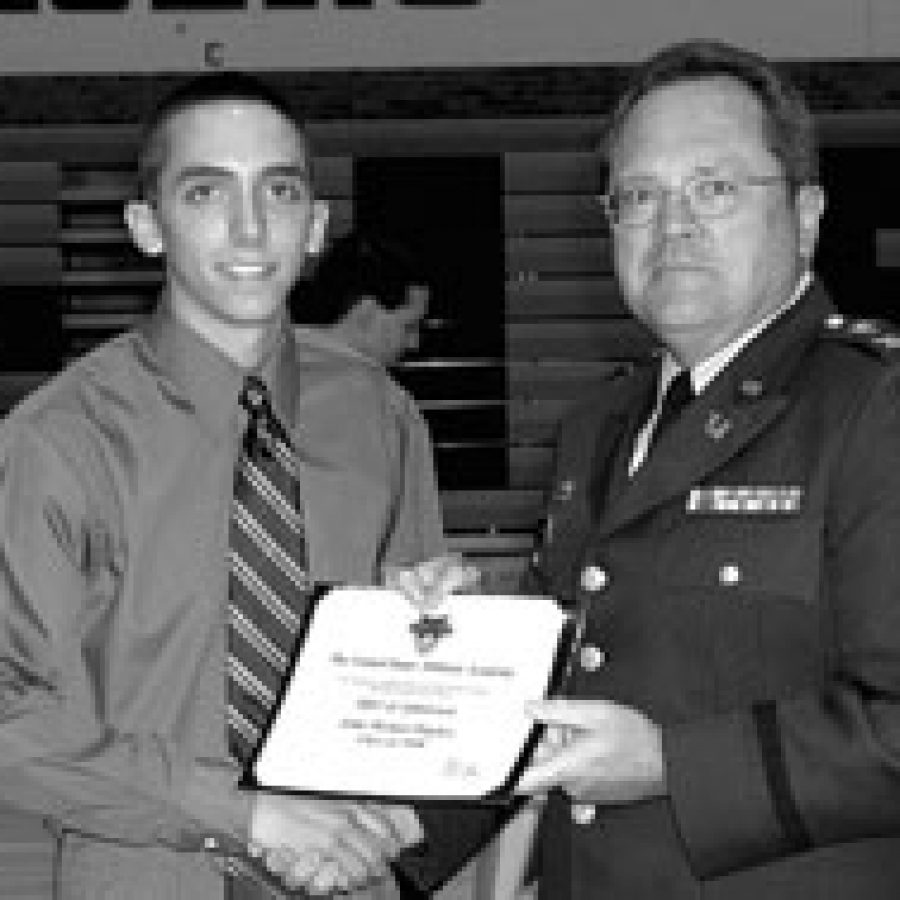 The number of students waiting to receive achievement awards looked like the line for a premiere to a movie as the Oakville Senior High School gymnasium was the place to be when more than half of the student population was invited to attend Achievement Recognition Night.
Not only were there handshakes for the 525 students earning a 3.0 to a 3.499 cumulative grade-point average, but there were some hugs as well for a job well done as the students received an academic achievement certificate.
The applause was thunderous when 524 students received an outstanding academic achievement certificate and a lamp of learning pin for earning a 3.5 to a 4.0 cumulative grade-point average.
It certainly was a night to celebrate when distinguished honors went to 14 seniors from the soon-to-be 2004 graduating class who had earned a 4.0 cumulative grade-point average. Students received an engraved plaque, medallion, outstanding achievement certificate and a stripe.
In his closing remarks, Oakville High Principal Eric Knost stated, "Show me a successful student and I will show you a successful parent."