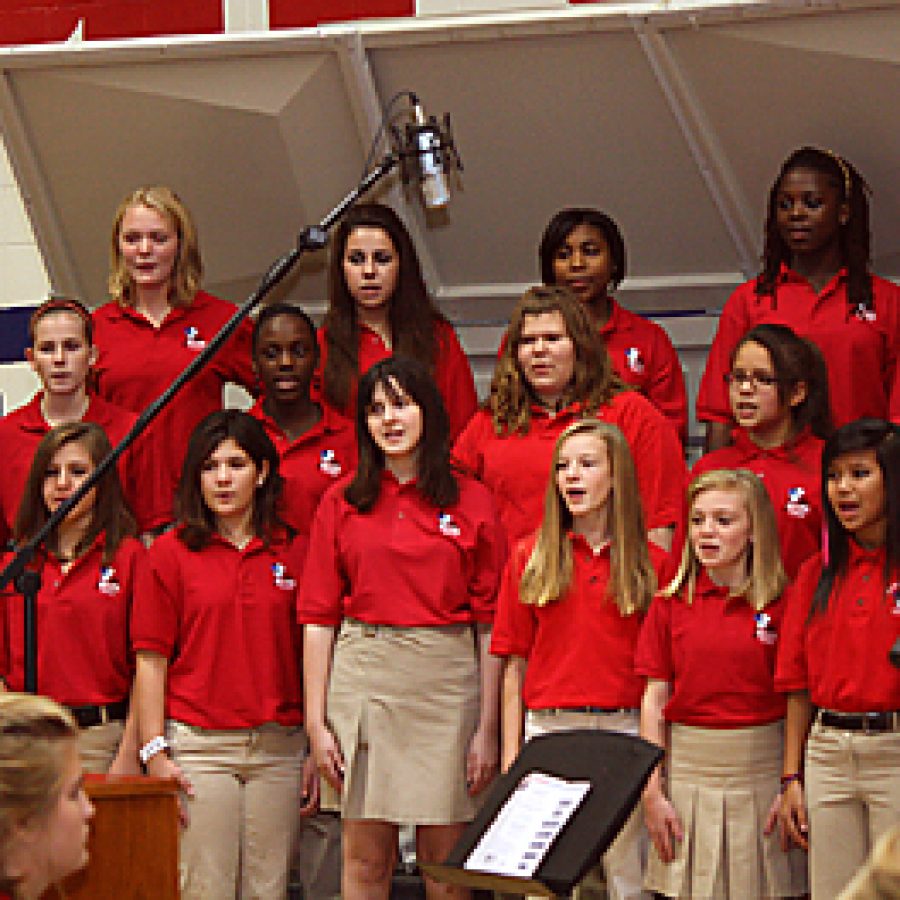 More than 1,000 pupils, parents, teachers and community members packed the Bernard Middle School gymnasium last week for the school's sixth annual Veterans Day Tribute Concert.
With state Sen. Jim Lembke of Lemay serving as master of ceremonies for the concert, which took place Nov. 11, the audience was treated to performances by the Bernard Middle School Concert Choir, the Symphonic Band and Orchestra.
Also performing was the Oakville Senior High School Concert Choir.
A variety of patriotic songs were performed and the entire concert was accompanied by a PowerPoint presentation created by students, according to a district news release.
"I thought it was an amazing night for Bernard Middle School. The whole school got involved and we had well over 1,000 people in our gym," Bernard Middle School Band Director Thom Skinner stated in the news release.
"The reason for the concert is to give back to the community and the Mehlville School District will keep doing things like this for our community to show that we are producing great people for the next generation in our area — kids who remember where we came from and where we hope to go," the band director added.
Veterans in attendance from each branch of the military were honored during the performance of their respective song and the event ended on a solemn note with the playing of taps.
"I am very proud of these young people, these teachers, these administrators of the Mehlville School District that have made it a yearly occasion to have this concert honoring our veterans," Lembke stated in the news release.