More and more couples are discovering the magic of a winter wedding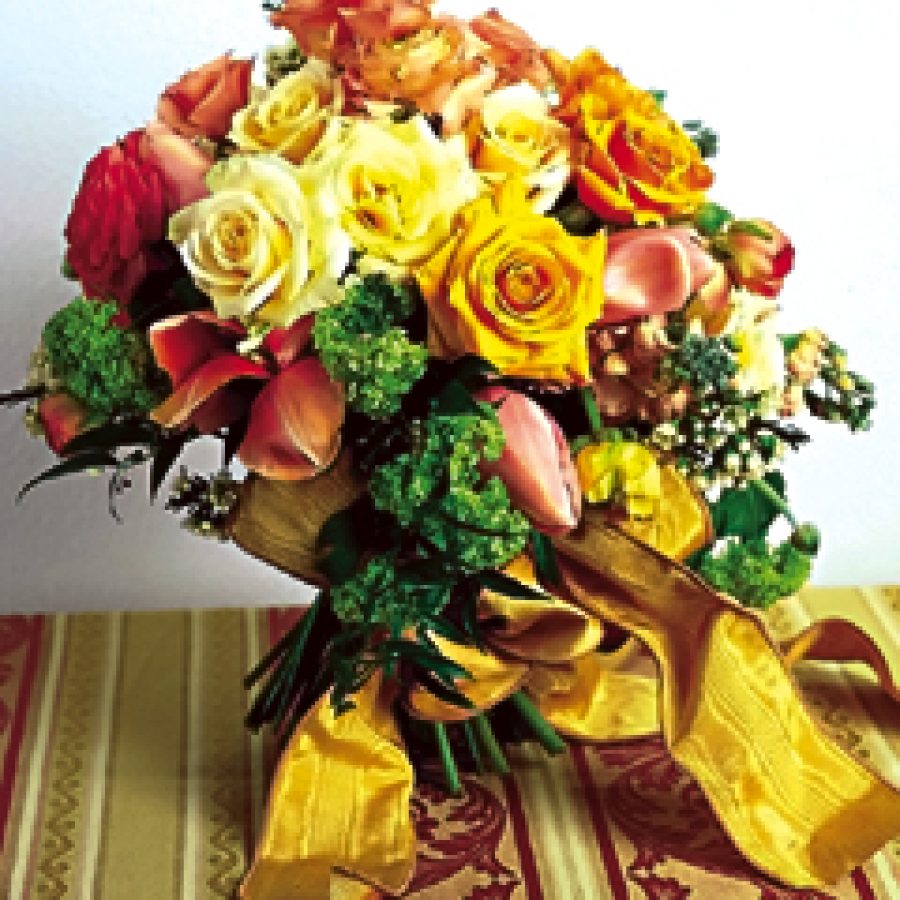 Whether the site is a snow-carpeted meadow in Utah, a ski resort in Vermont or a rustic cabin in California's Sierra Nevada, more and more couples are discovering the magic of a winter wedding.
One advantage of tying the knot in the "off-season" is the potential for cost savings due to less competition for wedding services.
Another appeal is simply the natural beauty of the season that presents a spectacular backdrop for the occasion.
Imagine exchanging vows surrounded by towering, fragrant pine trees in a forest glistening with snow.
For winter weddings, flowers play a particularly important role, according to Tom Bowling of the American In-stitute of Floral Design in Fairfield, Ohio. Their color and texture bring warmth and richness to the celebration.
"For winter weddings, it is important that we bring out the color palette," stated Bowling, a member of the outreach and education team of the California Cut Flower Commission in Watsonville, Calif. "Jewel tones are a big influence with the richness of cranberry, aubergene, and deep amber tones."
New varieties of red roses are bringing rich color to winter weddings in some regions. In Seattle, a large, red rose bouquet for the bride is a strong trend, according to Raul Ramirez of the AIFD in Seattle, Wash. Attendants wear wine-colored dresses and carry bouquets of dark red roses.
Whatever color theme the bride chooses to light up her winter wedding, there are many flowers to carry it out, according to Bowling. In fact, many flowers are grown year-round, so it is possible your favorite flowers are available.
Some, especially roses, lilies, and gerberas, are grown in a wide range of colors.
With the wide array of available flowers, cost-conscious brides can make a sophisticated presentation that does not necessarily carry an extravagant price tag.
For example, Bowling suggests using displays of foliage enhanced with such eye-catching flowers as roses or Ori-ental lilies.
Increasing in popularity is the natural look of grasses with spectacular, high impact flowers at the center.
The bride can also choose from an assortment of specialty material, such as foliage and berries, to bring out color and interest in a unique way. Green seeded eucalyptus and coffee berries add color to crisp white tones.
Soft pink heather warms up white bouquets. Australian pine injects a seasonal look to floral arrangements, without looking too much like Christmas.
Even winter weddings can take advantage of the freshest flowers and the widest range of seasonal availability.