Mobile Tech Center visits Buerkle Middle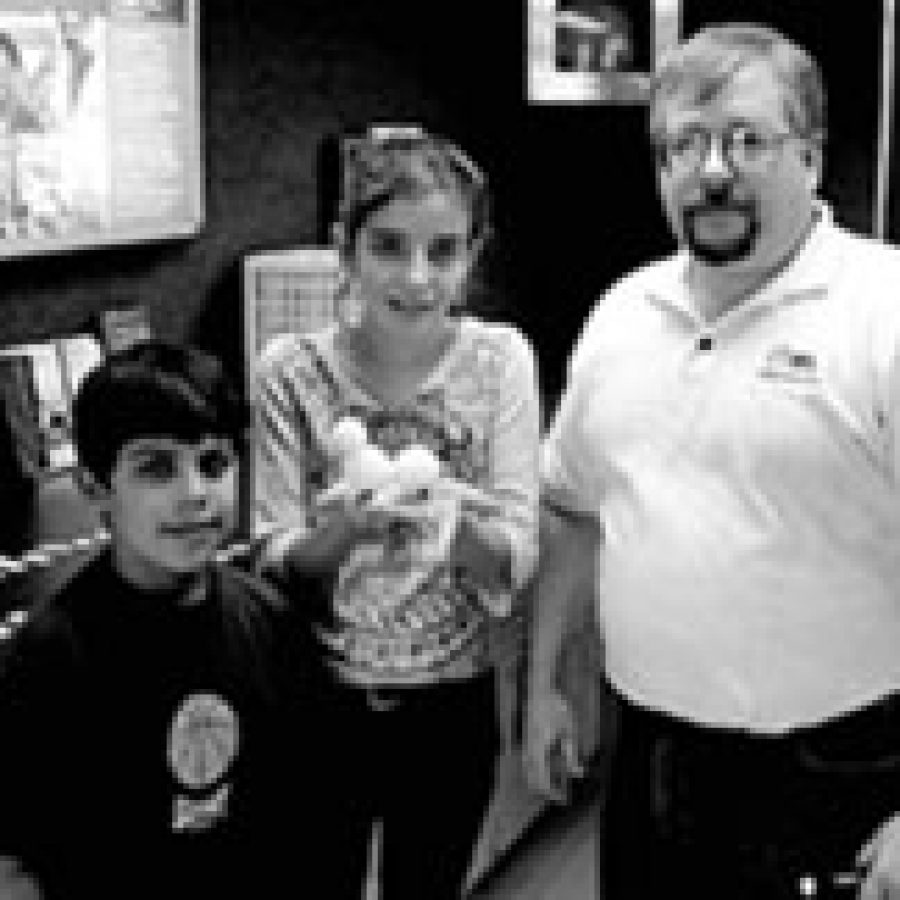 Sixth-grade pupils at Margaret Buerkle Middle School recently received a glimpse of their futures as the St. Louis Community College Mobile Tech Center visited the school, according to a Mehlville School District news release.
The Mobile Tech Center is a 36-foot-long mobile classroom that has been fitted with state-of-the-art equipment, instrumentation and technology that allows St. Louis Community College experts to present hands-on learning experiences for pupils.
Instructors give demonstrations on chemical technology, biotechnology, advanced manufacturing, network technology, engineering and visual technology.
Besides hands-on activities, the Mobile Tech Center provides St. Louis Commun-ity College experts an opportunity to show pupils where the future jobs are and how they can acquire the skills to fill them.
Instructors keep the students interested via participatory exercises and by encouraging questions.
Margaret Buerkle sixth-graders visiting the Mobile Tech Center helped create a "reebop" using plastic foam balls, push pins and thumb tacks.
The exercise was designed to show how dominant genes decide various physical traits such as eye color, height and sex. Pu-pils also examined DNA samples through ultraviolet lights.
Harry Hadd, Mehlville's director of community education, arranged for the Mobile Tech Center to visit Margaret Buerkle. He plans to have the Mobile Tech Center visit all Mehlville School District middle schools during this school year.