Missouri law enforcement community honors fallen officers at annual event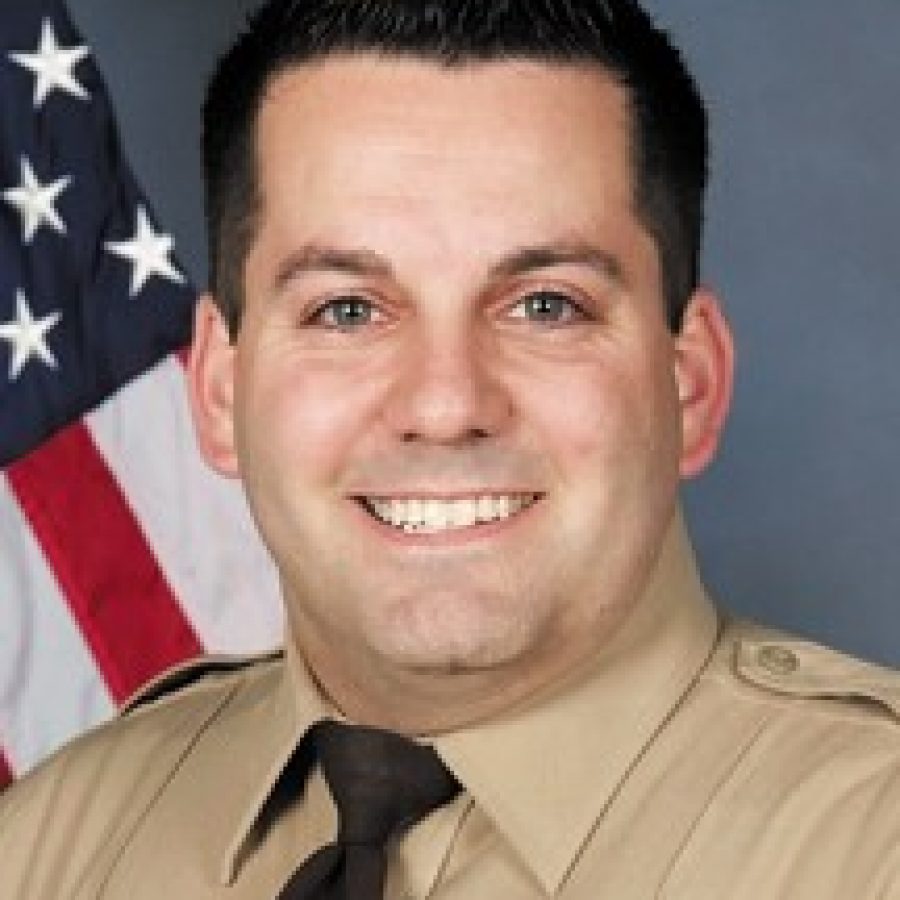 JEFFERSON CITY — Three Missouri police officers, including St. Louis County Police Officer Blake Snyder, and a sheriff's deputy who died in the line of duty were honored Saturday morning during an annual ceremony.
The ceremony honoring the officers who died in the line of duty from 1917 to 2016 took place at the Missouri Law Enforcement Memorial, which is dedicated to those who paid the ultimate sacrifice to keep their fellow citizens safe.
Officers, their families and friends from across Missouri gathered at the memorial on the grounds of the State Capitol as the names of Snyder and St. Francois County Sheriff's Deputy Paul A. Clark, both of whom died in 2016, were added to the memorial's Wall of Honor.
Also honored on the wall were Lakeshire Police Officer Ronald E. Strittmatter, who died of a heart attack in 2015 following his shift, and Pleasant Hill Police Officer S. David Nelson, who was shot and killed after interrupting a burglary in 1917.
"The loss of any member of our law enforcement community is a tragedy," Gov. Eric Greitens stated in a news release. "These men and women leave an indelible and lasting impact on our world and the people they come in contact with.
"Their selflessness, bravery and integrity should not only inspire us, but give us hope. It is the responsibility of each and every one of us to make sure these officers' ideals live on through us," the governor added.
"The brave men whom we honor were the best among us, Attorney General Josh Hawley stated in the release. "We owe a tremendous debt of gratitude to each of these Missouri heroes, as well as to their colleagues in all branches of law enforcement who continue to put their lives on the line each and every day to keep us safe."
Each year, the families of law enforcement officers who have died in the line of duty in the previous year, and through the decades, participate in the ceremony by placing white carnations in a wreath in honor of Missouri's fallen heroes.
Officers from agencies that have lost officers place wreaths at the memorial as the department names are read aloud.
On Friday, a candlelight vigil was held at the memorial in remembrance of all Missouri law enforcement officers who made the ultimate sacrifice.