Missouri GOP lawmakers splinter over redistricting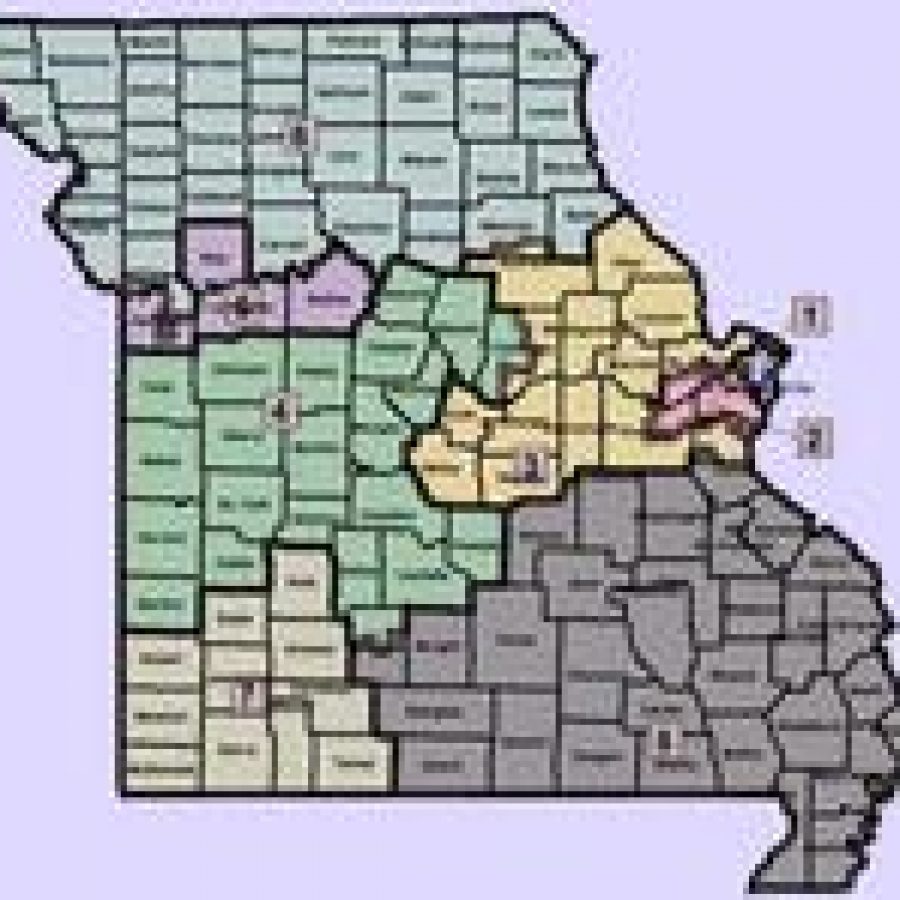 In what House Republicans portrayed as a snub, the Missouri Senate refused to even consider its differences with the House of Representatives on how to redraw congressional district lines.
Rather than taking up the House-passed measure Thursday and voting on the House request for a conference to work out the map differences, the Senate simply adjourned for the weekend.
In response, House Republican leaders called off a work session for Monday — eliminating one of the remaining work days for a legislative session that must adjourn in four weeks at 6 p.m. on Friday, May 13.
"If the Senate had responded to our request on the redistricting map, we would very likely have had something to do," said Rep. Tim Jones, R-St. Louis County, the House majority leader.
The House Democrat leader, Rep. Mike Talboy, D-Jackson County, said he's never seen anything like this before.
"It's disappointing that we get to some sort of stand-off where we decide that we're going to adjourn early," Talboy said. "It is what it is at this point."
Rural Senate Republicans have the biggest complaints about the way the lines are drawn, and the differences between the House and Senate maps are mostly rural. Both maps confine St. Louis City to a single district, which would eliminate the district of Democratic U.S. Rep. Russ Carnahan.
Sen. Scott Rupp, R-Wentzville, who sponsored the Senate redistricting bill, said the redistricting process has been more difficult than expected.
"Once you change one thing in this map, it's the ripple effect across the whole state," Rupp said. "So one change causes a change somewhere else and then what happens is you maybe are solving a problem with one person but you might cause a problem with two."
Rupp said he hopes to reach a compromise next week. He said that would allow enough time to override a possible veto from Gov. Jay Nixon in the current legislative session, rather than putting it off until a fall veto session.
– Missouri Digital News