Missouri Civil War Museum receives Lemay Commercial Beautification Award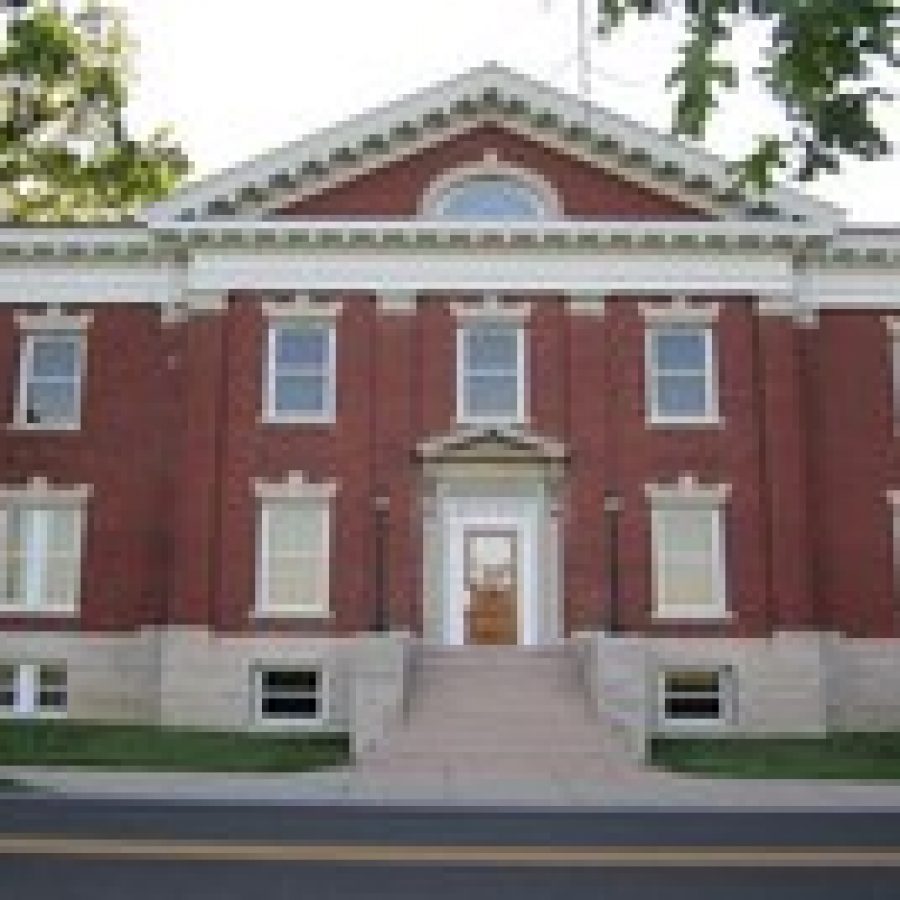 The Lemay Chamber of Commerce presented the Missouri Civil War Museum, or MCWM, with a Commercial Beautification Award at its 35th annual Awards Dinner this week.
"This award is a great compliment to the time and effort that our people have put into restoring our historic building and the grounds," Mark Trout, MCWM chairman, stated in a news release. "It has taken more than 10 years of hard work, but it has been very rewarding to save and restore this historic treasure. We are happy to contribute to the improvements that are taking place in the Lemay and Jefferson Barracks areas. This is a great example of how a small, committed group can save an endangered building and turn it into an asset for the public good."
The museum building is listed on the National Register of Historic Places. The 16,000-square-foot building essentially was abandoned and neglected for almost 60 years and was in danger of collapse until MCWM personnel restored it. To maintain the building's historic integrity, the goal of the restoration has been to retrofit new improvements around the building's original details. Museum staff used copies of the original blueprints to guide the restoration.
More than 200 new trees, flowers and bushes have been planted around the building to improve its appearance.
The Commercial Beautification Award is designed to recognize businesses that have made significant site or building improvements. Promoting economic development and rehabilitating the community's infrastructure are two of the missions of the Lemay Chamber of Commerce.
The MCWM was formed in 2002 to save the historic 1905 Jefferson Barracks Post Exchange Building. Thousands of hours have been spent restoring the building. Once the building's restoration is completed, it will become Missouri's largest Civil War museum and one of the largest in the nation.
"The Lemay Chamber of Commerce is proud to honor the Missouri Civil War Museum with a 2012 Commercial Beautification Award for their tremendous efforts to not only beautify Jefferson Barracks, but to restore an historic building, going to extraordinary lengths to maintain its integrity and original details. The Missouri Civil War Museum will be a national beacon for history buffs and tourists alike, and a great source of pride for Lemay," Angela Lorenz, Lemay Chamber of Commerce executive director, stated in the release.
The museum building is in its final stages of restoration. The installation of an elevator is one of the last major projects. The museum is projected to be able to open in later this year.
For more information about the Missouri Civil War Museum, visit
.