Missouri Civil War Museum receives DAR Historic Preservation Award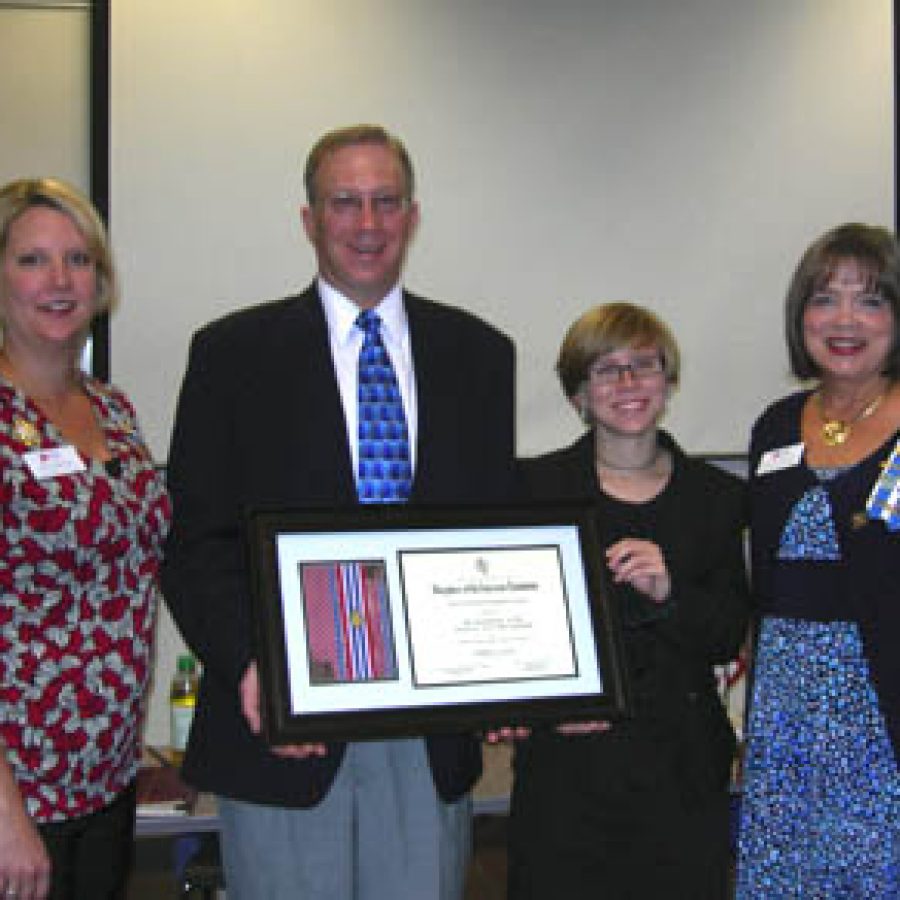 The Olde Towne Fenton Chapter of the National Society of the Daughters of the American Revolution recently presented the Missouri Civil War Museum with the DAR's Historic Preservation Recognition Award.
The MCWM organization was formed in 2002 to save the historic 1905 Jefferson Barracks Post Exchange Building. MCWM staff and members have put in thousands of hours restoring the building. Once the building restoration is completed, it will become a museum dedicated to Missouri's Civil War history.
"We are honored to present the DAR's Historic Preservation Recognition Award to recognize the work of so many in such a very worthwhile effort for our community and our state," Olde Towne Fenton Chapter Historic Preservation Chairman Nora Zimmer stated in a news release.
The award is designed to recognize worthy individuals or groups for outstanding achievements in all areas of historic preservation. A group must be nominated and supporting documentation such as newspaper articles and recommendation letters must be forwarded to the Historic Preservation Committee of the National Society of the DAR for approval.
"We very much appreciate this award," Missouri Civil War Museum Chairman Mark Trout stated in the release. "We know the DAR organization is strongly committed to history and historic preservation. This is a great tribute to all of the hard work that our members have put into restoring our historic building."