Missouri auditor dies at 54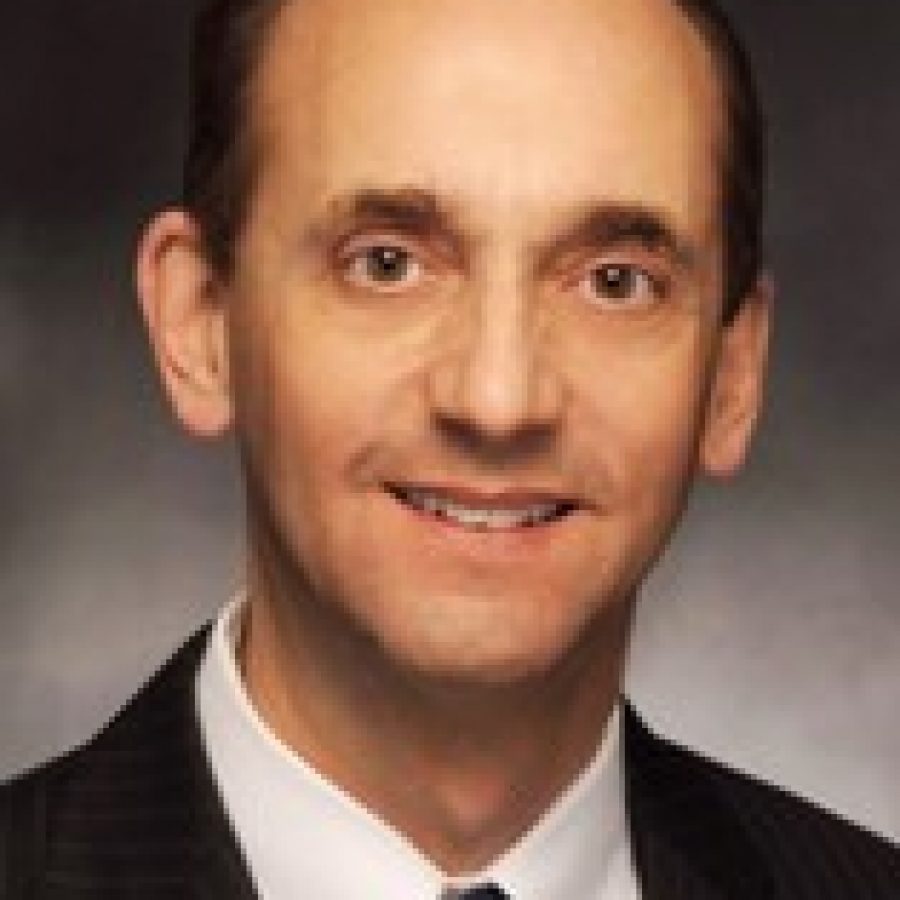 The Missouri Auditor's office announced this afternoon that State Auditor Tom Schweich, a candidate for the Republican nomination for governor next year, has died.
Citing police sources, media outlets are reporting that Schweich died of a self-inflicted gunshot wound. Thursday morning, he was transported from his home in Clayton to Barnes-Jewish Hospital, which initially would only confirm that Schweich was hospitalized with a medical condition.
Schweich, 54, is survived by his wife, Kathy, and two children, Emilie and Thomas Jr., Gov. Jay Nixon said in a statement on Schweich's death in which he also ordered that all flags at Missouri state buildings be lowered to half-mast in honor of the auditor.
The governor was the first of a series of Missouri state, local and national politicians to issue a statement memorializing Schweich and offer condolences and prayers to his family.
Republican Schweich was the only person running for statewide office in November's election to run unopposed, winning his second term as auditor in advance of announcing he would run against Catherine Hanaway next year in the GOP primary for governor.
"I join all Missourians in mourning the passing of State Auditor Tom Schweich, a brilliant, devoted and accomplished public servant who dedicated his career to making Missouri and the world a better place," Nixon said. "From his courageous work to combat the illegal drug trade abroad in Afghanistan to his tireless efforts to protect the interests of taxpayers here in Missouri, Tom Schweich's exceptional intellect and unwavering dedication to public service left a legacy that will endure for many years to come."
An attorney with law firm Bryan Cave before winning election as Missouri's auditor, Schweich served for the federal government as a special ambassador and deputy assistant secretary or state in Afghanistan and as a chief of staff to United Nations Ambassadors Jack Danforth and John Bolton.
Secretary of State Jason Kander mentioned Schweich's service in Afghanistan in a statement and added that Schweich was a friend.
"Tom Schweich was a devoted public servant that I feel fortunate to have gotten to know as a friend and colleague over the past few years," Kander said. "Whether he was serving as our state auditor, the U.S. Coordinator for Counternarcotics and Justice Reform in Afghanistan, or working at the State Department, Tom always fought tirelessly for the people he was serving. Anyone who had a conversation with Tom knew how dedicated he was to his service."
U.S. Rep. Blaine Luetkemeyer said in a statement, "Today, Missouri lost a man who was a true public servant through and through. Tom Schweich, a fifth-generation Missourian, is someone who would fight day and night to better our great state. Tom will always be remembered as a true conservative and a loving and devoted father and husband."
U.S. Rep. Ann Wagner, R-Ballwin, said in a statement that she was "shocked and saddened" about Schweich's sudden death.
"My thoughts and prayers go out to the Schweich family and all those Tom has touched over his decades of service to his state and country," Wagner said.
Calling Schweich's death a "tragic loss," U.S. Sen. Roy Blunt, R-Missouri, said in a statement, "Tom was very smart, very capable, outstanding at his job, and a good friend."
Schweich's fellow gubernatorial candidate, Attorney General Chris Koster, is seeking the Democratic nomination for governor next year and offered his condolences to the auditor's family.
"Tom Schweich was a lifelong public servant for our state and country," Koster said in a statement. "I am deeply saddened by his sudden loss, and extend my heartfelt sympathy to his family.  I ask all Missourians to keep his family in their thoughts and prayers during this difficult time."
"Tom served his state and country admirably, and fought strongly for his values," Missouri Treasurer Clint Zweifel said in a statement. "With his passing, Missouri has lost a devoted public servant. He will be missed."
"Tom's experience as a talented federal prosecutor, diplomat and ambassador made him become a brilliant auditor," read a joint statement from the Missouri Senate's leadership. "In his service to the state of Missouri, he led hundreds of audits, making it his mission to fight corruption and bring transparency to many offices across the state."
"Tom will be remembered as a tenacious, energetic, effective elected official who worked tirelessly on behalf of the citizens of this state and this nation," said Missouri Republican Party Chairman John Hancock, who was elected to the position last weekend, on behalf of the state party. "I ask all Missourians to join me in praying for Tom's family."