Missouri attorney general launches investigation into 'day care fight club'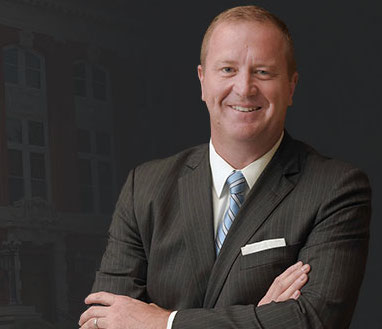 Missouri Attorney General Eric Schmitt announced Wednesday that his office is investigating the teachers who allegedly led a "day care fight club" in the city of St. Louis after prosecutors claimed there is not enough evidence to charge them with a crime.
In a video originally obtained by Fox 2 News in St. Louis, children as young as 3 years old can be seen punching each other while two teachers cheer them on Dec. 7, 2016. The teachers said that the heater was broken at the day care facility that day and the "fight club" was their way of trying to keep the kids entertained.
Schmitt's office served a civil investigative demand Tuesday to the day care, Adventure Learning Center on Gravois Road, to investigate the incident. The video went viral last fall after the mother of the 10-year-old who filmed it went public with it.
The week before Schmitt's announcement, St. Louis City Circuit Attorney Kim Gardner's office announced it declined to bring charges against the teachers after a grand jury declined to indict them for lack of evidence.
"Children are some of the most vulnerable members of our society, and any attempts to harm them in any way will not be tolerated," Schmitt said in a news release. "My job is to protect all six million Missourians, and my office will continue to investigate and bring to justice those who seek to harm others."
A civil investigative demand is used to make entities turn over documents and other evidence relating to any investigation launched by the attorney general. The attorney general's office will review the evidence to determine if the office can take any further action.
The investigation and criminal charges that could be brought by Gardner are separate from the attorney general's investigation.
New Rep. Jim Murphy, R-Oakville, introduced a bill in the Missouri Legislature that would allow the state attorney general to take over criminal prosecutions of cases in which police have asked for charges and prosecutors have declined to pursue them.
Murphy's legislation was targeted to new county Prosecuting Attorney Wesley Bell, who has announced that he will not pursue nonviolent marijuana offenses that don't involve dealing and will not criminally prosecute those who don't pay child support, among other criminal-justice reforms he says will allow the county to focus on other crimes.