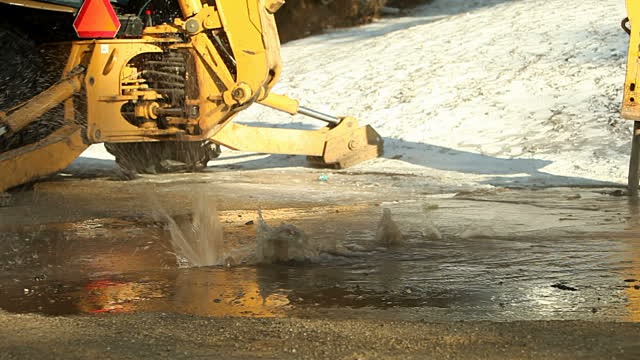 Getty Images
Missouri American Water has begun a project to replace approximately 400 feet of water main in St. Louis County beneath Interstate 270 near Sappington Road.
In August 2018 a water main broke and caused traffic problems on I-270. The water main will be replaced with a ductile water main within a steel casing pipe. The main will improve service reliability in the area and the project is estimated to cost around $650,000.
"When the main broke last summer, it created a real traffic night for commuters on Interstate 270 for a few hours, though thankfully not many customers went without water," said Matt Jaspering, senior project engineer in a press release.
According to Jaspering, the new water main will be installed next to the old water main since it was determined that it would be too costly to repair the existing main running underneath the highway. Installing the adjacent main will also be timelier. The old main will be left in place and removed from service.
Crews will work weekdays and Saturdays between 7 a.m. and 6 p.m. Traffic restrictions may be required on side streets such as Roanna Lane and Hausfel Court during construction.
There may be temporary water service interruptions, discolored water and lower-than-normal water pressure. Missouri American Water expects to complete the new main installation, testing and disinfection and connecting customers' service lines to the new main by April 2019, weather permitting. Final paving restoration is expected to be completed by summer 2019.
For information, contact Missouri American Water at 866-430-0820.