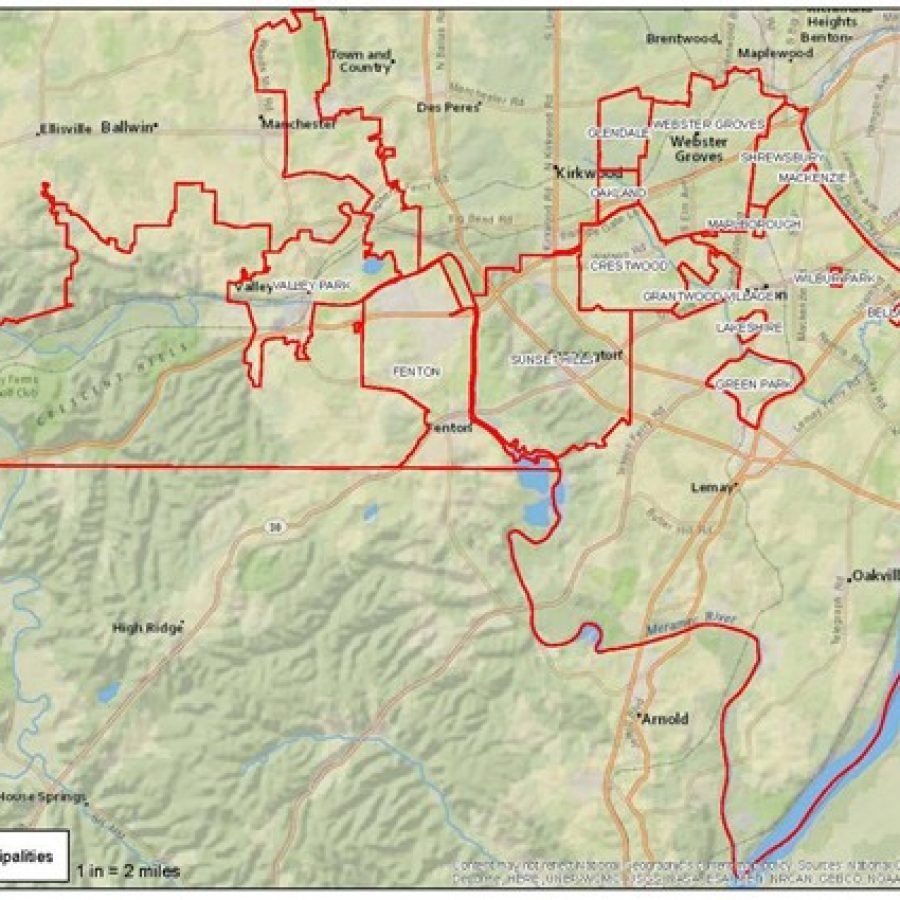 Missouri American Water is asking that south county residents conserve water over the next few days because record-setting Meramec River flooding is preventing the South County Water Treatment Plant from keeping up with demand.
Some customers may see lower-than-normal water pressure in the next few days, Missouri American spokeswoman Ann Dettmer said. But the water itself is still healthy, drinkable and meets all federal and state regulations for quality, she added in a news release.
Along with unincorporated areas including Oakville, Affton, Mehlville, Sappington and Lemay, the cities affected by the pressure problems include Crestwood, Sunset Hills, Grantwood Village and Green Park.
In calls sent out to customers Wednesday night to let them know about the conservation advisory, Missouri American said, "Your water is still good to drink, all of our water plants are producing good quality drinking water that meets all state and federal standards. We are asking you to please use water wisely over the next few days until the flood waters go down. Please join your neighbors in conserving water."
Here is the full list of the cities and areas Missouri American is asking to use less water:
Affton
Crestwood
Fenton
Grantwood Village
Green Park
Lakeshire
Lemay
MacKenzie
Marlborough
Mehlville
Oakland
Oakville
Shrewsbury
Sappington
Sunset Hills
Webster Groves
Wilbur Park
Valley Park