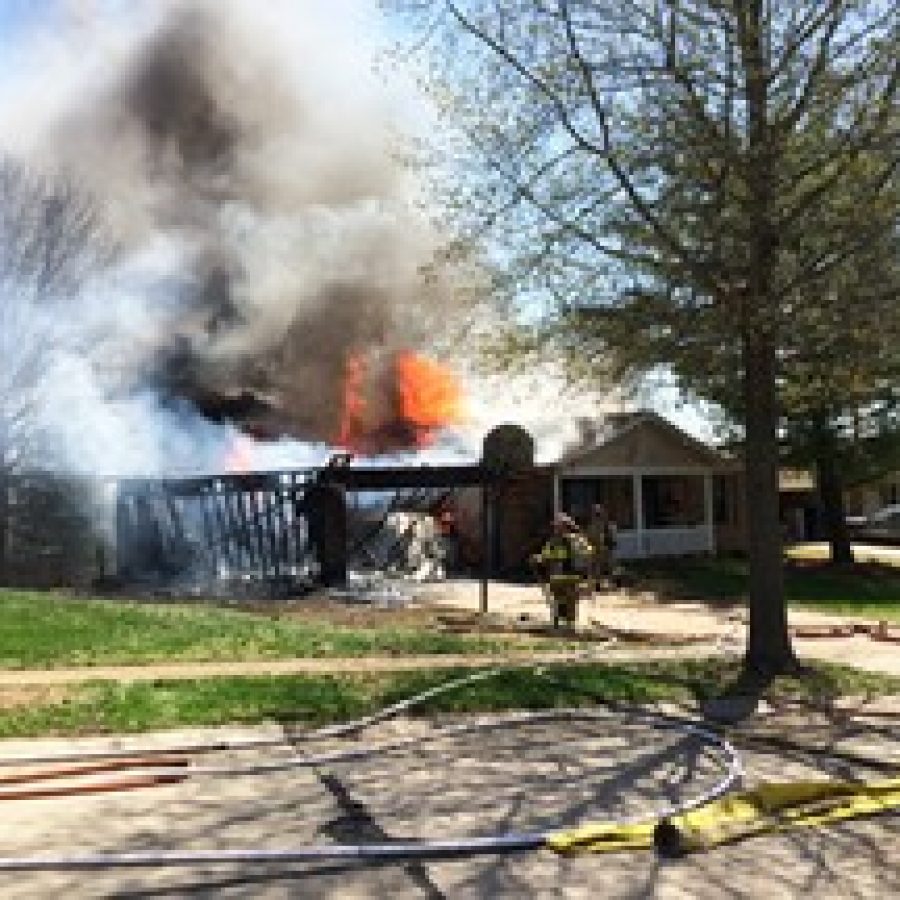 Crews from the Mehlville Fire Protection District and the Rock Community Fire Protection District responded to a house fire at roughly 12:06 p.m. Friday in the 5800 block of Falcon View Lane in Oakville.
When crews arrived, they immediately began attacking the fire that consumed the entire garage of one structure and ignited the siding on the house next door, according to Mehlville Fire Protection District Assistant Chief Dan LaFata.
A second alarm was requested, which brought in three additional Mehlville units and a pumper from the Lemay Fire Protection District, LaFata said. The second structure was quickly extinguished and the original fire was under control within 45 minutes. No injuries were reported. The cause of the fire is under investigation, but is believed to be accidental.
Both houses received extensive damage, according to the assistant chief.