MFPD asks county to delay public hearing on Berra plan
County officials do not plan to postpone Oct. 10 hearing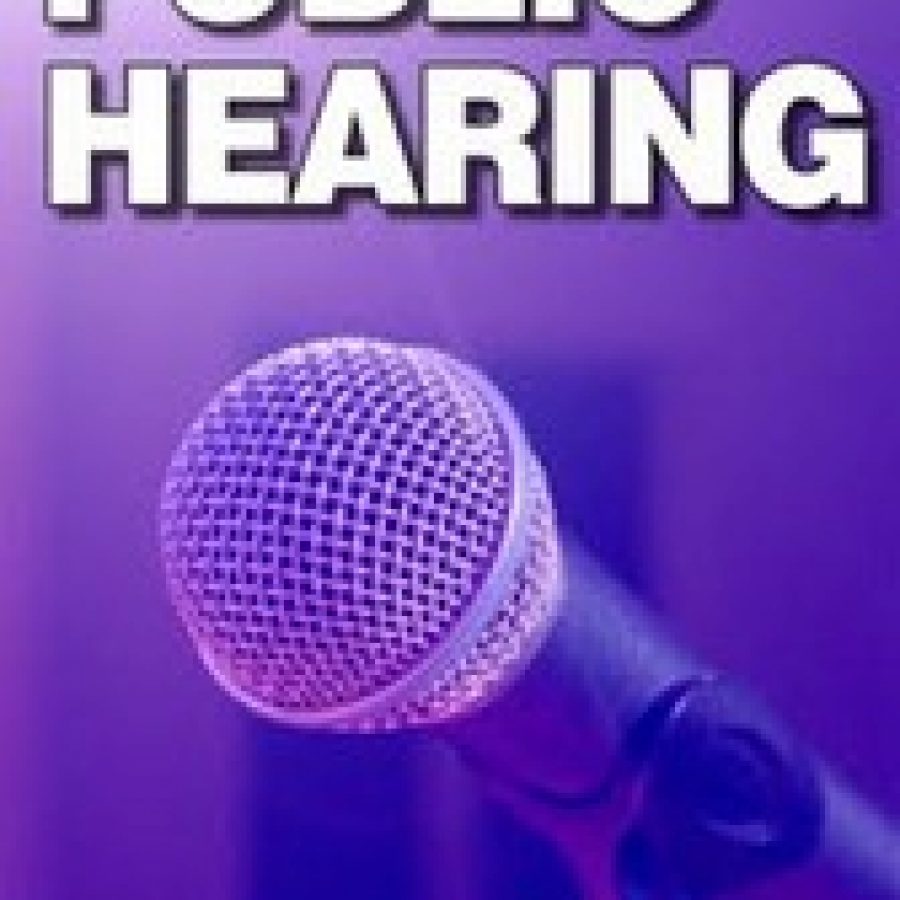 Officials from the Mehlville Fire Protection District are asking the county to hold off on considering an apartment complex proposed in Concord because of the difficulties fire trucks will encounter trying to access the sprawling, gated 232-unit development.
Mehlville School District representatives are also concerned about how school buses will pick up and drop off children living in "21Bauer," which Oakville-based developer J.H. Berra proposes to consist of gated "high-end" apartments in 10 two-, three- and four-story buildings at the intersection of Tesson Ferry and Bauer roads.
Due to the underlying concerns with the project, MFPD Chief Brian Hendricks and Fire Marshal Ed Berkel are asking the county to delay it for a month so safety issues can be examined, MFPD Board of Directors Chairman Aaron Hilmer wrote in a letter to the county Department of Planning last week.
"It is imperative that we conduct a full review of this project to determine its impact on public safety," Hilmer wrote in the Sept. 29 letter, which he copied to County Executive Steve Stenger and the entire County Council.
At the Call's press time, a special public hearing by the county Planning Commission was still set for 7 p.m. Monday, Oct. 10, at the county Administration Building, 41 S. Central Ave. County officials received Hilmer's letter but do not plan to postpone the hearing, said interim Planning Director Gail Choate.
Hilmer also asked planning officials to meet with the MFPD about the concerns, and Choate said nothing had been set up but planners would be happy to meet with fire officials any time.
Last week, Hilmer also asked to meet with the area's councilman, 6th District Councilman Kevin O'Leary, D-Oakville, who has voted for the project, but at the Call's press time, the fire board chairman had not yet heard back from O'Leary.
The Department of Planning and the planning panel recommended approval of the project in July, and it was set to be narrowly approved by the County Council last month, until the neighbors' attorney, Stan Wallach, found possible violations in the zoning process. Now, it is set to go through the entire process again.
Under Berra's existing plans, school buses and fire vehicles would have to stop along Tesson Ferry Road, or Highway 21, to, respectively, pick up and drop off children and enter the gated property for an emergency call.
The difficulty of those types of stops along a major highway, however, has officials in the fire and school district concerned about safe access for firefighters and children.
Fire trucks need two safe entrances and exits onto a property in case one is blocked by a fire, Hendricks said.
Under the plan for 21Bauer, the apartments would have a gated exit onto Tesson Ferry and a gated exit onto Bauer Road, across from Tammy Kay.
The nearest firehouse to the apartments is Engine House No. 4, 13117 Tesson Ferry Road. The MFPD does not rely on remote controls or anything with a battery to enter gated complexes since those systems can fail, so firefighters would have a Knox-Box and a physical key at the site, the chief said.
But as the apartments are proposed, if a fire truck was trying to turn off Tesson Ferry into the gated entrance, the fire truck would hang out onto Tesson Ferry while the crew jumped out to use the key, with other fire trucks possibly lining up behind the first one, Hendricks said.
"If our trucks are sitting there on Tesson Ferry at that gate with their rear ends out, that's a concern," said Hendricks, who noted in an earlier meeting that traffic speeds by at 50 or 60 mph on that stretch of Tesson. "We have to take all chance out of it, we have to remove any possibility of mechanical failure such as remote controls or remote receivers … So that's a concern that I have as well. Accessing it with a gate — the time it's going to take to get that gate open."
The school district is facing a similar issue with school buses, Communications Director John Wolff told the Call. The gates would prevent buses from entering the apartment complex to pick up students, so pickups and drop-offs would have to be on Bauer Road or Tesson Ferry.
Transportation Director Dan Gilman is closely following the development and any impact it will have on students, Wolff said. On other busy roads like Lemay Ferry and Butler Hill, buses stop in the road, but that is trickier on Tesson Ferry.
"He is following the situation and will probably ask for some accommodation to get the bus off of Highway 21 so he doesn't cause a traffic mess," Wolff wrote in an email.
But if the option the builder provides is a pull-off on the side of Tesson Ferry, Wolff added, "I can see a big problem … The bus pulls over to pick up kids and then has to merge back into moving traffic. That could be tricky when the road is busy."
As for the MFPD's concerns, Hendricks summed them up by telling the board at its Sept. 28 meeting, "Preliminarily, as it is here, there are problems."
Under the proposal submitted to the county, the interior roads are only 24 feet wide when they have to be at least 26 feet wide for fire trucks to be able to turn around, Hendricks told the board.
Such a clear violation of fire code is puzzling, Hendricks said.
The chief asked Berkel why a developer would submit plans that did not meet fire codes, and Hendricks quoted Berkel as saying, "Some architects are better than others."
The fire chief also took issue with the project allowing residents to take a left turn out of the complex onto Tesson Ferry without a light.
"I have to make a left hand turn out of our firehouse with a light, and sometimes I feel like I'm taking my life into my own hands," Hendricks said. "It's a tough area."
Those initial observations about the plan were made without reviewing the project's traffic study. Nearly a week after asking the county, CBB and Berra for the study, the MFPD received it just two hours before the meeting, Hendricks said.
"We only got that because we were chasing after it," Hilmer said.
"I've been chasing for days," Hendricks said.
The importance of planning ahead for the worst was reinforced to Hendricks when the MFPD responded as backup for the Affton Fire Protection District to a major four-alarm fire that gutted condos at a complex on Echoridge Lane, Hendricks noted.
With that experience fresh on his mind, he took board Secretary Ed Ryan on a tour of area apartment complexes where fire trucks can easily fight fires and those where they can't, like the Affton one. In that case, MFPD trucks had to stage their equipment on the exit ramp of Interstate 55 because the condos are lined up next to the interstate, with no other rear access.