Mertz, Raines exchange vows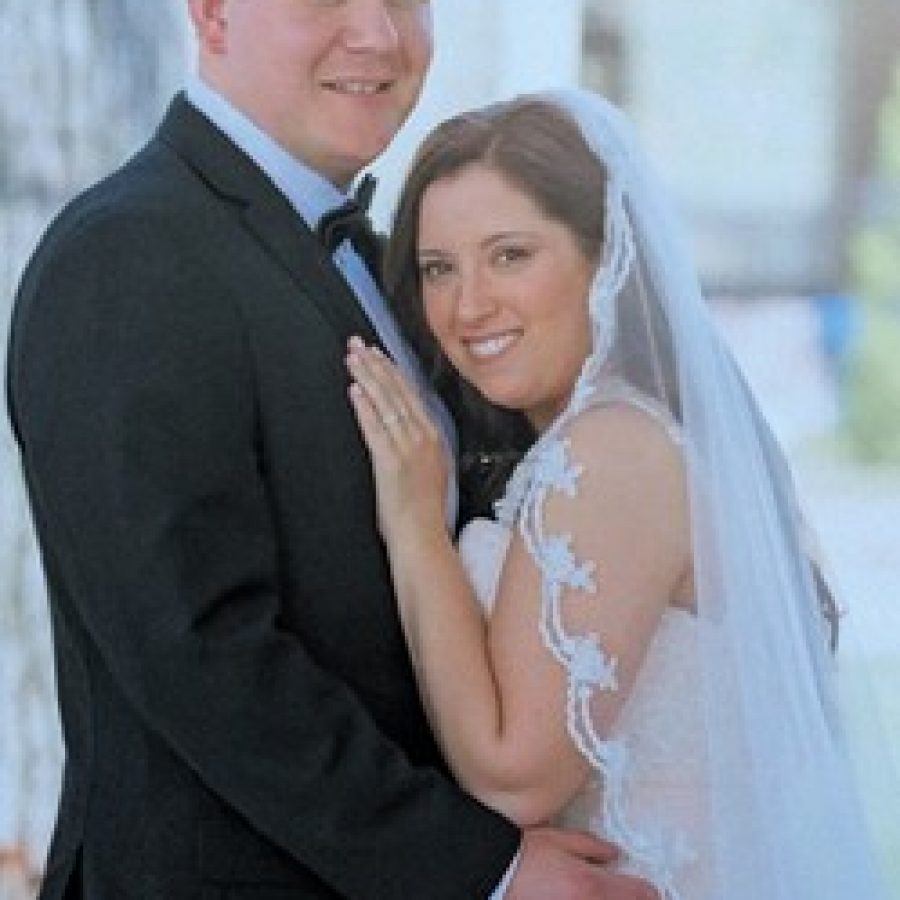 Jamie Mertz and Eric Raines were married April 11 at St. Michael the Archangel Catholic Church, with Deacon Richard Schellhase officiating.
The bride is the daughter of Kathy Mertz and Scott Mertz of St. Louis. The groom is the son of Marc and Michelle Raines of Oakville.
The maid of honor was Kelly DeRossett.
Bridesmaids were Natalie Norman, Chris-tina Raines, Nicole Skor, Brittany Behnen, Colleen O'Donnell, Hilary Romeo, Jen Simmons and Peggy Yates.
The best man was Ryan Nenninger.
Groomsmen were Scott Mertz, B.J. Norman, Andrew and Joe Miller, Joe McMullen, Brian Wiegers, Pat Simmons and Matt Ehrlich.
The flower girls were Myah DeRossett and Ruby DeRossett.
The ringbearer was Declan DeRossett.
Ushers were Steve DeRossett and Paul Moellenberg.
A reception was held at the Crowne Plaza Hotel in Clayton.
After a honeymoon trip to Cancun, Mexico, the couple moved to Oakville.