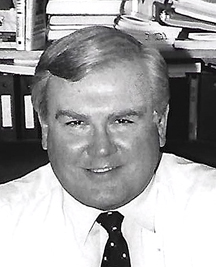 A memorial service for former Mehlville School District Superintendent Dr. Robert E. "Bob" Rogers will take place Sunday, Oct. 15, at the William B. Nottelmann Auditorium on the campus of Mehlville High School, 3200 Lemay Ferry Road.
Doors will open at 1:15 p.m. and the service will begin at 2 p.m. A reception will follow in the auditorium lobby.
Dr. Rogers died Friday, Sept. 1, in Kiel, Germany.
He retired as Mehlville superintendent in June 1996 and resided in St. Petersburg, Fla., with his wife, Dixie, who survives.
Dr. Rogers devoted his entire 33-year career in education to the Mehlville School District, including serving seven years as superintendent.
Rogers Elementary School, which opened to students Sept. 5, 1991, was named in his honor.
Dr. Rogers also was a member and past president of the Isla Del Sol Yacht and Country Club. He also was a member and past council president of the Pass-A-Grille Beach Community Church, 107 16th Ave., St. Pete Beach, Fla., where a memorial service will be held at 2 p.m. Nov. 4.
Memorials may be sent to the Mehlville School District, c/o Dr. Robert E. and Dixie Gilbert Rogers Scholarship Fund, 3120 Lemay Ferry Road, St. Louis, Mo. 63125, to be used for a Mehlville School District graduate who attended Rogers Elementary School.