Mehlville's Kuhlmann to play volleyball at SEMO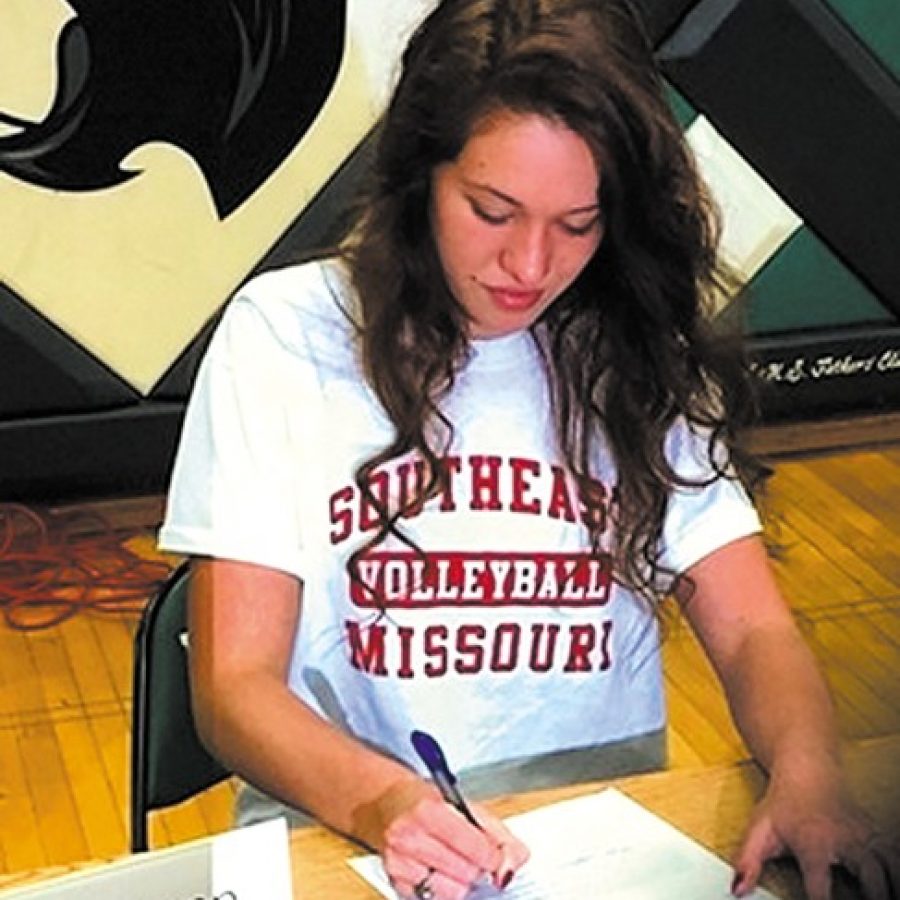 Mehlville High School outside hitter Mikayla Kuhlmann recently signed a National Letter of Intent to play volleyball at Southeast Missouri State University, according to SEMO head coach Julie Yankus.
"We are so excited to welcome Mikayla to our Redhawk family," Yankus stated in a news release. "She has been very involved with our team and coaching staff throughout the recruiting process and I know she will be a great fit for our program."
A native of St. Louis, Kuhlmann registered 828 kills, 1,415 digs, 66 blocks and 116 aces during her four-year career at Mehlville High School.
Early success allowed Kuhlmann to earn Second Team All-District and Breakout Star honors her freshman year. As a sophomore, she was named a team captain on the varsity squad and was named Female Athlete of the Fall Season.
Kuhlmann has earned All-District Team honors all four years while earning All-Conference three times. She tallied 185 kills, 348 digs, and a career-high 40 aces during her junior campaign. As team captain her senior season, she registered 243 kills, 398 digs and 25 blocks.
She helped guide her team to three straight winning seasons.