Mehlville's 60-Plus social attracts 80 residents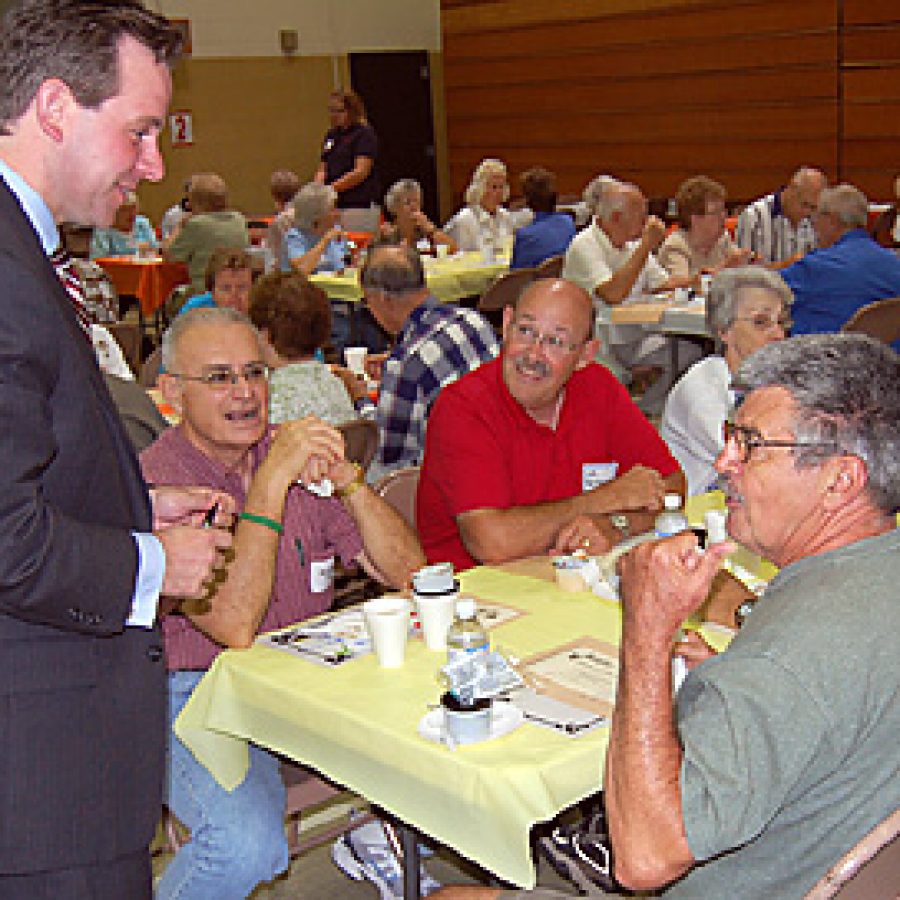 More than 80 community members gathered to usher in the beginning of the fall season by attending the Mehlville School District's recent 60-Plus Autumn Social at Washington Middle School.
Seated at tables donned with place mats created by sixth-grade WMS pupils, the program began with seventh-grade foreign language pupils reciting the Pledge of Allegiance in both English and French.
The 60-Plus attendees then were treated to performances by the seventh- and eighth-grade WMS choir and band. The event concluded after a game of trivia in which attendees were tested on their knowledge of Mehlville School District historical facts, according to a district news release.
"It was an honor to host the September 2009 60-Plus Autumn Social at Washing-ton Middle School. Everyone at WMS pulled together to ensure the event was a huge success," WMS Principal Adam Smith stated in the release. "Well over 100 students participated in and entertained members of our community.
"I feel the hard work and preparation put forth by the Washington Middle students and staff was much appreciated by the community members in attendance at the 60-Plus Autumn Social. It was a truly rewarding experience for both our school and the community."