Mehlville to add solar panels at two schools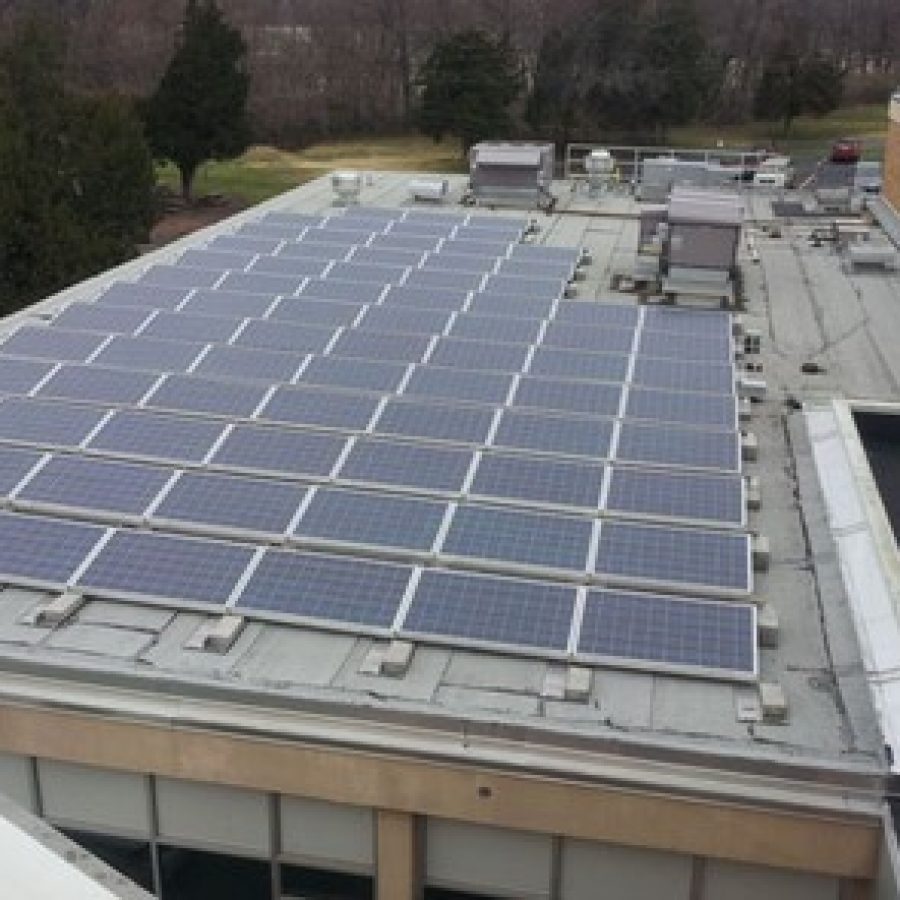 The Mehlville Board of Education will add solar panels to two more schools this year, bringing its total number of rooftop solar arrays to seven.
Board members unanimously approved the panels through the consent agenda at a meeting last month. StraightUp Solar will install new solar panels at Mehlville High School and Margaret Buerkle Middle School through a 20-year leasing program.
The program is similar to the one under which the district already installed solar panels at five schools three years ago: Oakville High School, Hagemann Elementary, Bernard Middle School, Beasley Elementary and the Witzel Alternative Academy.
The lease has no upfront fees but for three schools would cost $58,000 over 20 years, during which the district projects utility savings of $38,000 under what they would have paid in utility payments to Ameren Missouri for the same amount of energy the panels are expected to generate.
St. John's School, which houses SCOPE, was set to be part of the latest round of solar installations. But Oakville resident Jim Murphy — father of board member Katy Eardley and board candidate Jamey Murphy — told board members in February that he believed they were "lying to the public" about the extent of the claimed savings for solar. After Facilities Director Steve Habeck said that the district might have to pay to remove the panels to install new roofs at some point over the next two decades, the board tabled the issue until the Facilities Committee could review it.
However, the savings to the district have been in line with the savings projected by StraightUp Solar, Chief Financial Officer Marshall Crutcher said.
Board Vice President Venki Palamand said he consulted with officials at the Mehlville Fire Protection District, which has received no complaints about the solar panels it installed on six of its seven engine houses last year. The MFPD has also not received any concerns from the public that the panels are not generating the promised savings, Palamand noted.
"… Mehlville Fire saved money. To me, I think it would be fiscally irresponsible not to save the district perhaps $100,000-plus," Palamand said of the panels.
The Facilities Committee recommended the board approve the new solar panels, since they could add to the district's curriculum and would not cost more than $3,000 to remove for roof replacement.
That, at worst, would make them break even for one year.
At the facilities meeting, Jim Murphy said the district spent too much time studying whether the panels save money, but Superintendent Norm Ridder disagreed.
"Right now, day to day, I'm looking for a dime. I am. I'm sorry," he said. "I'm looking for the little things … We're going to have cuts. So yeah, the time spent, it may be valuable … I have a hard time saying no if there is some savings because then you're giving the wrong message as well, Jim. When I saw that you could actually show and chart the savings by a meter, I was done …"