Mehlville superintendent released from hospital, back to work full time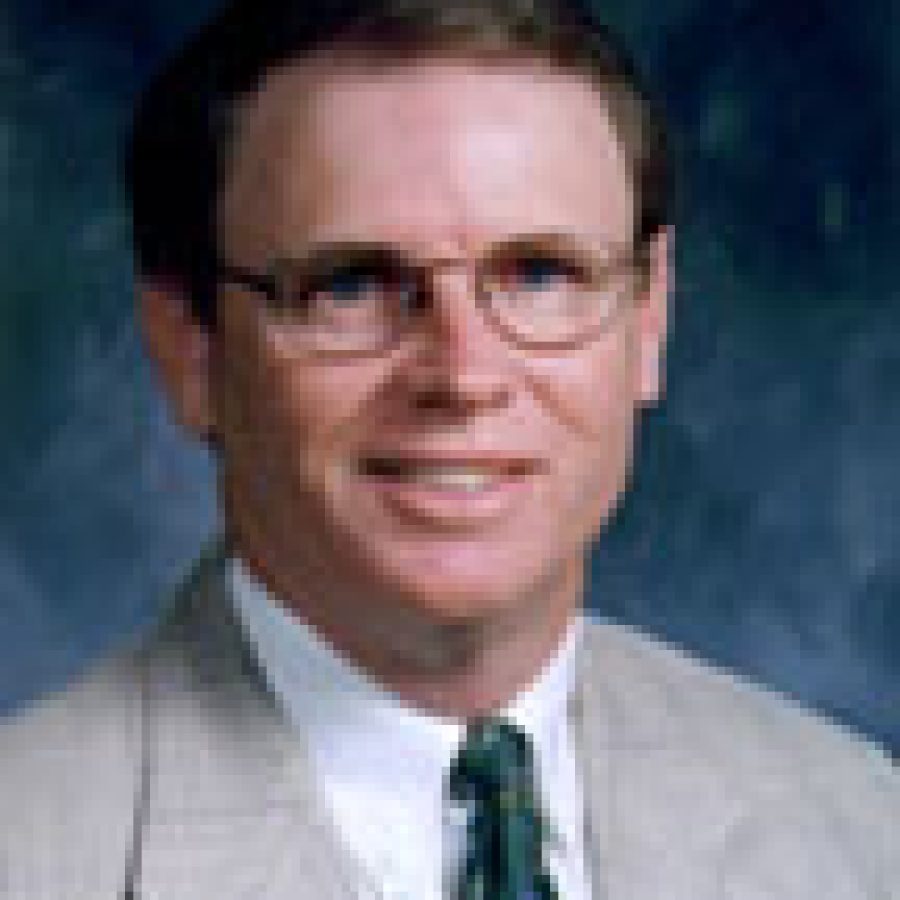 By MIKE ANTHONY
Executive Editor
Mehlville Superintendent Terry Noble was released from a local hospital last week after being treated for an intestinal problem and has returned to work full time.
During an interview Friday afternoon, Noble said he was pleased that he did not need surgery and was well on the way to making a full recovery.
He also took exception with comments made by former interim Superintendent Jerry Chambers regarding the role of other Central Office administrators — specifically Deputy Superintendent Eric Knost and former Chief Financial Officer Brent Bell — in formulating the district's 2007-2008 budget.
As first reported by the Call, financial projections indicate the school district's operating-fund balance will dip below the state-required 3-percent minimum by the end of the 2009-2010 school year. Noble previously told the Call that he was taken aback by the new projection for the 2009-2010 school year as it differed significantly from a previous projection that the district would have an operating-fund balance of 5.75 percent on June 30, 2010.
Chambers told the Call that he had no role in presenting financial projections to the board and as interim superintendent was limited to working 550 hours — an average of 10 hours per week.
"You can't have it both ways. You can't be the person who rode in and saved the district and then was barely here and everyone else took care of things in your absence," Noble said. "I mean you can't have it both ways and Jerry was the superintendent. He was the one with the authority in that position, and as far as the budget goes, Brent Bell crunches numbers. Brent doesn't decide what goes into the budget. He crunches the numbers."
The board recently voted unanimously to return Bell to his previous position as director of accounting along with a roughly $19,000 pay cut.
Noting the superintendent recommends the budget to the board, Noble said Knost also had no authority to determine what would go into the district's budget.
"He may refer something there and if funds are available, then it could go in there, but his role would be more with the nuts and bolts of gathering and collecting information in terms of priorities and needs and submitting those. Then the team — I'm sure the administrative team as a whole works through that process. I know that's what we'll be doing here real soon to determine what stays and what goes," he said.
"However, the numbers that you have to play with or what the amount is that you have to spend or however you want to look at it has to be determined between what the superintendent says can go in there based on the number crunching that occurs down in Brent's office."
Noble maintains the superintendent ultimately is responsible for the budget that is presented to the board, not other Central Office administrators.
Noting that Chambers had said he was limited on hours, Noble said, "Then again, you can't have it both ways. If he wasn't getting much done while he was there, he sure claimed to have done a whole lot …
"Who was the decision-maker last year? And those are Jerry's words, some of his favorite words. Well, the buck has to stop with the superintendent and accountability starts there."
Noble says he has total confidence in his Central Office administrators.
"The board has granted me full authority to name the team that I've put together — even if they've already worked here before — and I'm highly confident of those that are here and welcome the opportunity to work with them in the future," he said.