Mehlville students' test scores rank in top 1 percent of country's seniors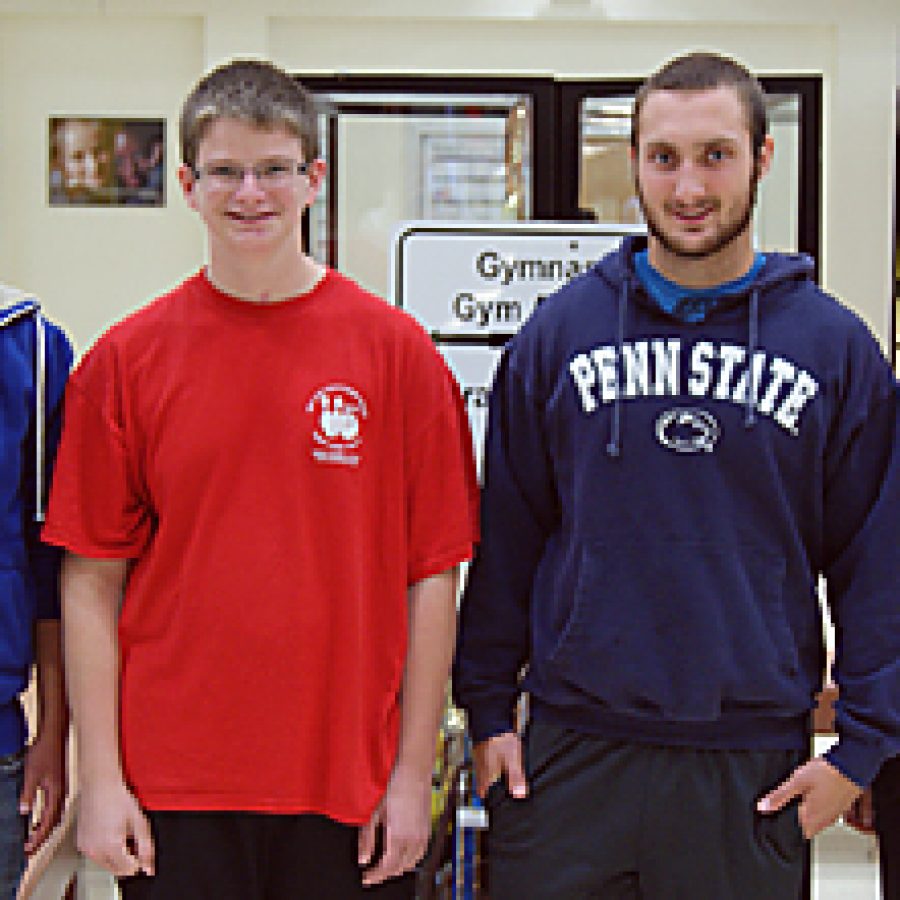 The Mehlville School District announced this week that five of its students recently were recognized by the National Merit Scholarship Corporation, or NMSC, for their top-notch scores on the Preliminary SAT/National Merit Scholarship Qualifying Test.
Mehlville High School senior Nathan Quinn and Oakville High School seniors Clarisse Caliman, Alex Mathews, Charles Meyer and Stephen Ream, have been named as semifinalists in the program and will have the opportunity to compete for a National Merit college scholarship.
"Oakville High School is very proud of these four gifted students. It a prestigious honor to be recognized by the National Merit Scholarship Program and a testament to the hard work and dedication of these four students," OHS Principal Jan Kellerman stated in a news release. "Their high scores on the PSAT are truly an academic accomplishment shared by only the upper one percent of all students across the country who took this test."
The nationwide pool of 16,000 semifinalists, which represents less than 1 percent of U.S. high school seniors, includes the highest scoring entrants in each state. The number of semifinalists in a state is proportional to the state's percentage of the national total of graduating seniors.
"The National Merit Scholarship is one of the most prestigious honors awarded in our nation, and Mehlville High School is thrilled for Nathan Quinn to have been named as a semifinalist," MHS Principal Denise Swanger stated in the release. "Of course Nathan possesses phenomenal test scores and a top GPA, but he also exhibits much more than just high numbers. Nathan runs cross country and track and exudes incredible character. He also plays piano and sings and is a member of the choir and solo ensemble; he gives piano and voice lesson outside of school. Nathan aspires to obtain degrees in pre-law, politics and ethics and is applying to Yale and Harvard. He is very deserving of this award, and we are very proud to have him represent Mehlville High School in this competition."
To become a finalist, a semifinalist must have an outstanding academic record throughout high school, be endorsed and recommended by their high school principal and earn SAT scores that confirm the student's earlier performance on the qualifying test, according to the release. The semifinalist and a high school official must submit a detailed scholarship application, which includes the student's essay and information about the semifinalist's participation and leadership in school and community activities.