Mehlville students restock food pantry for classmates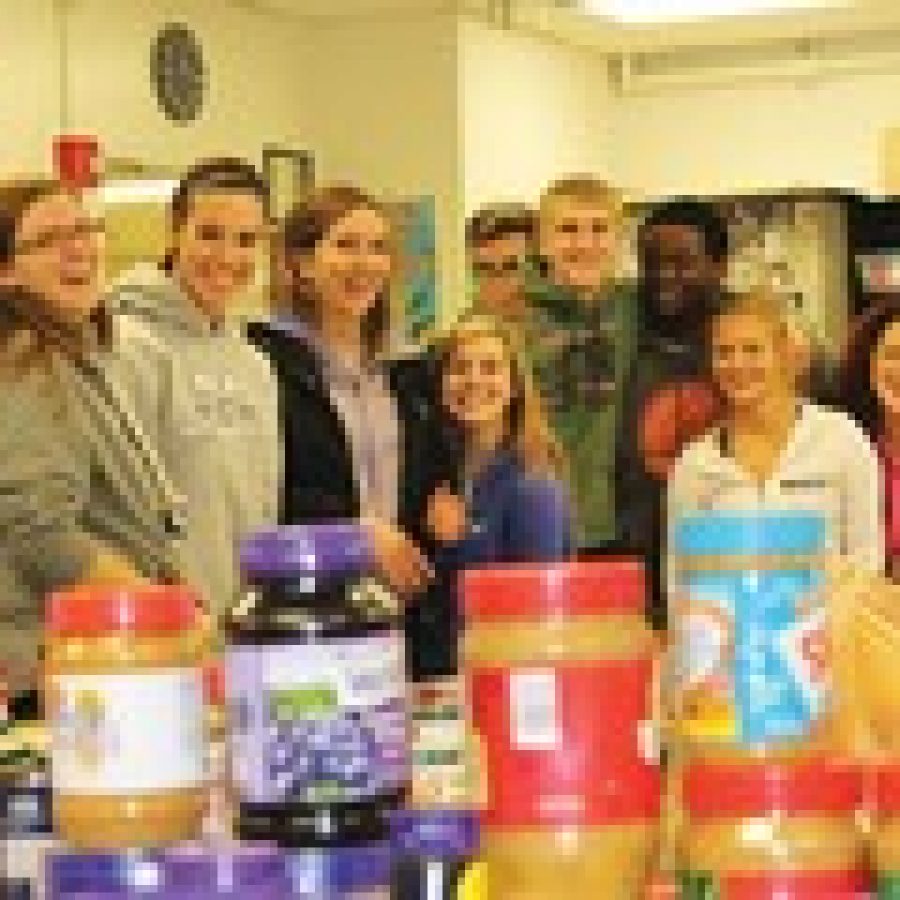 Members of the "Mehlville High School Gives Back" group spent part of their leadership class period last week unpacking food items collected from the community.
The food will be used to re-stock the MHS food pantry, which serves students' families, according to a district news release.
Leadership class member and MHS senior Emily Ackels stated in the release, "We went out into the community and put bags and fliers on people's doorways on the Mehlville side of the district. Then we came back today and collected donated items to be used for kids at our school who don't have enough food.
"We were very impressed with how much food we got," she added. "We weren't really sure how it was going to work. We weren't expecting people to donate as much as they did."
MHS staff members estimated students collected as many as 5,000 food items.
"It goes down to our pantry," Ackels explained. "Kids who don't have enough food can come in and pick up a school backpack filled with food. We're trying to collect enough right now so they and their siblings have enough to eat over the 16-day winter break."
Leadership class members had their work cut out for them, as all of the food items had to be unpacked and temporarily stored in a vacant classroom.
"We have to sort the food and take it down into the pantry so they can separate it into backpacks for kids to pick up," Ackels stated. "We really appreciate everything people did with the donations. This is definitely going to help out families in need this time of the year."
Jean Driver, an MHS business teacher, monitors the food pantry.
"Our shelves were dangerously low," Driver stated in ther release. "We tried to do some stocking this morning, and we've just got empty holes everywhere."
Driver said this effort would replenish supplies and go a long way toward allowing some students to have something to eat over break while they're at home.
"This is fabulous," she added.