Mehlville students learn, reflect during Sept. 11 tribute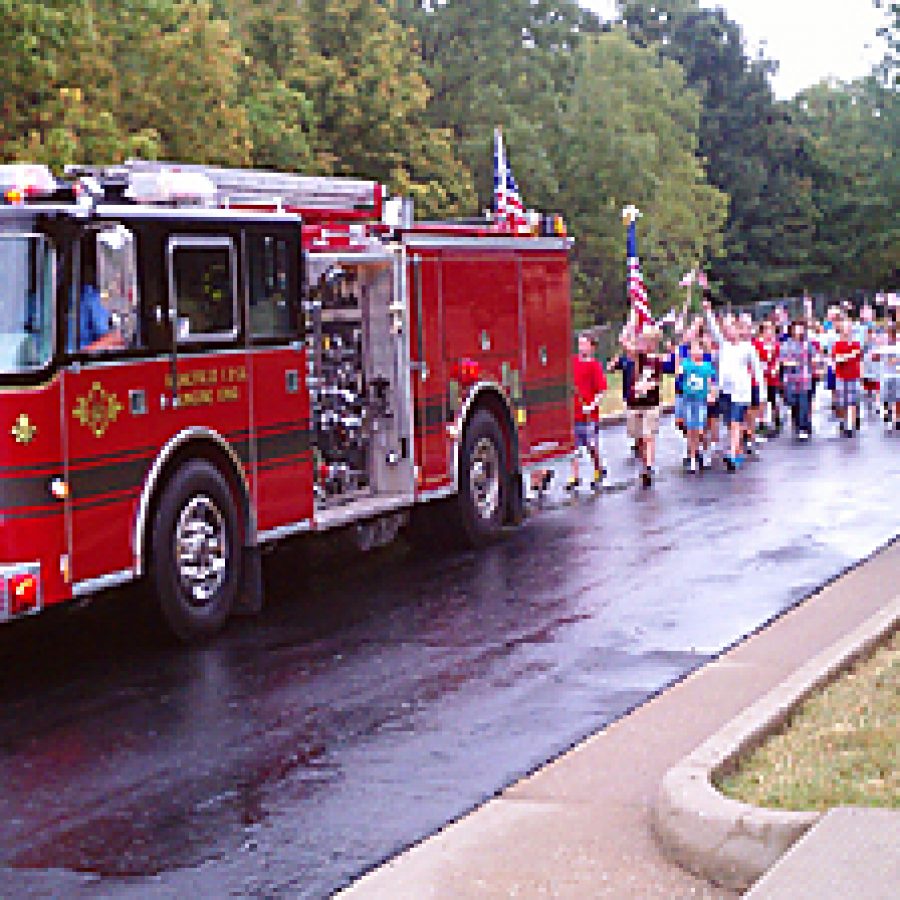 Most middle school students in the Mehlville School District are too young to remember the terrorist attacks on Sept. 11, 2001, and almost all elementary students were yet to be born.
But on the days surrounding the 10th anniversary of the historic event, students across the district learned what happened, reflected upon the lives lost and united themselves through patriotism in the same way people across the country united in 2001, according to a news release.
All of the district's schools hosted different activities on the days leading up to and immediately following Sept. 11, ranging from thank you events for local firefighters, police officers and military personnel, to a discussion about what happened on Sept. 11 and how it has impacted our country.
The district's early childhood program and 10 elementary schools based their Sept. 11 tribute events on a common theme: United We Stand. Through a donation of 3,000 flags from Jefferson Barracks National Cemetery, students placed flags on their school grounds to honor the individuals whose lives were lost on Sept. 11. Students and staff at these 11 schools also donated one dollar to wear red, white and blue on Sept. 9, raising $2,629.20 for the Fisher House at the Jefferson Barracks V.A. Medical Center.
The middle and high school students created memorials honoring the victims of Sept. 11 and reflected during moments of silence, while the students and staff at SCOPE, part of the South County Consortium Programs, welcomed the members of the American Legion for a special patriotic ceremony.