Mehlville Senior High students witness consequences of distracted driving in mock crash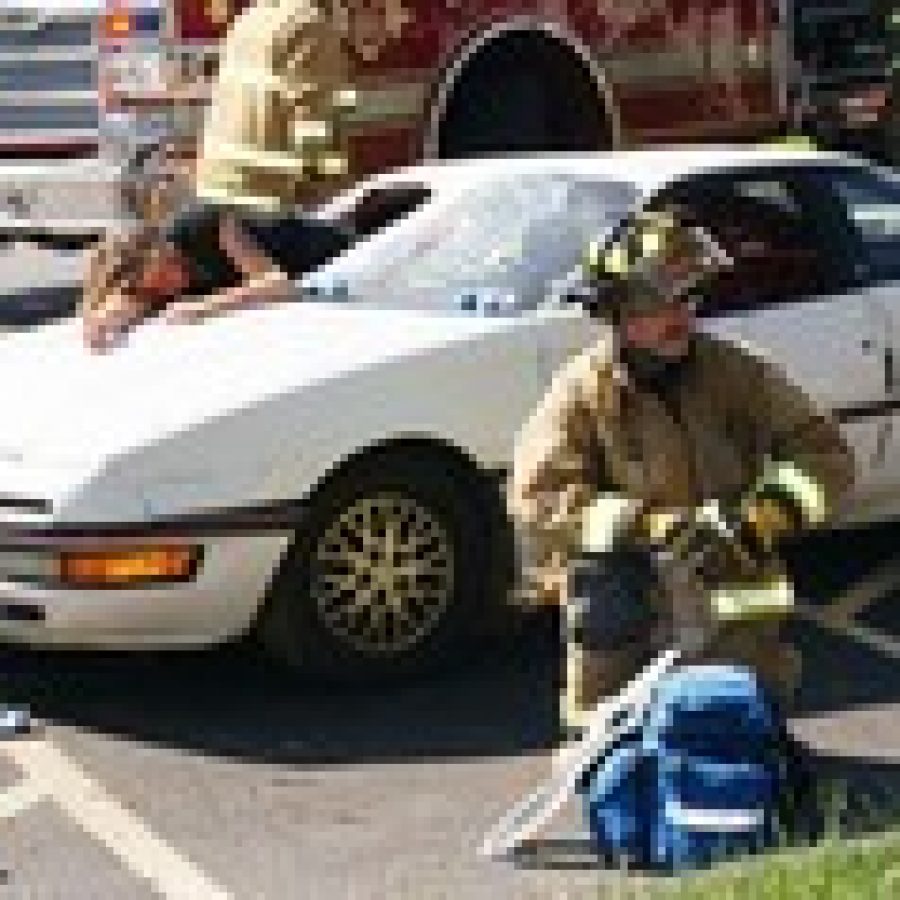 Mehlville High School junior and senior students witnessed a mock crash at their school Thursday to learn firsthand about the dangers of drinking and driving, not wearing a seatbelt and texting while driving.
"Learn from this message, not from personal experience," MHS School Resource Officer Charlie Rodriguez, who coordinated the presentation, stated in a district news release.
A student-produced video set the stage for the mock crash, which played out on the school's campus. Volunteer student actors depicted the consequences of making poor choices while behind the wheel, and local police officers, firefighters and ARCH medical helicopter personnel arrived on scene to enhance the authenticity of the mock crash.
The presentation was sponsored by the MHS Paws 'N Peace Club, which works to educate students on the dangers of using drugs and alcohol and promotes a violence-free campus.