Mehlville Senior High School student's artwork to be published in teaching guide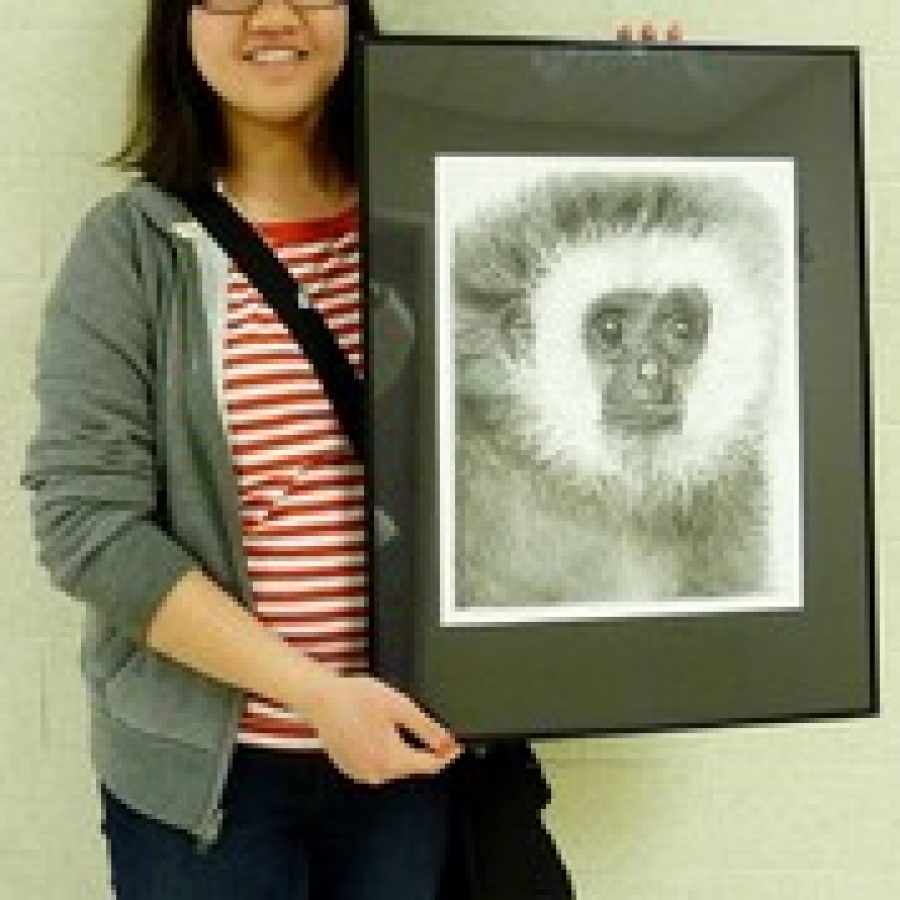 A Mehlville Senior High School student's artwork was selected by author Helen Hume to be published in Hume's latest book, "A Survival Guide for the Secondary Art Teacher — Second Edition."
Senior Hue Lam's 12-inch-by-15-inch charcoal drawing of a monkey, "What's Going On?," was displayed at the St. Louis Artists' Guild's Young Artists' Showcase when it was spotted by Hume.
"It is an honor to have my artwork selected for the book," Lam, who is enrolled in Advanced Placement Art Studio at MHS, stated in a news release. "Art is something that I love to do the most. Even though it is time consuming, it's the only way to have a great quality of the artwork."
"A Survival Guide for the Secondary Art Teacher — Second Edition" is Hume's ninth book and will be published in December 2013.