Mehlville School District students among state's 100 top seniors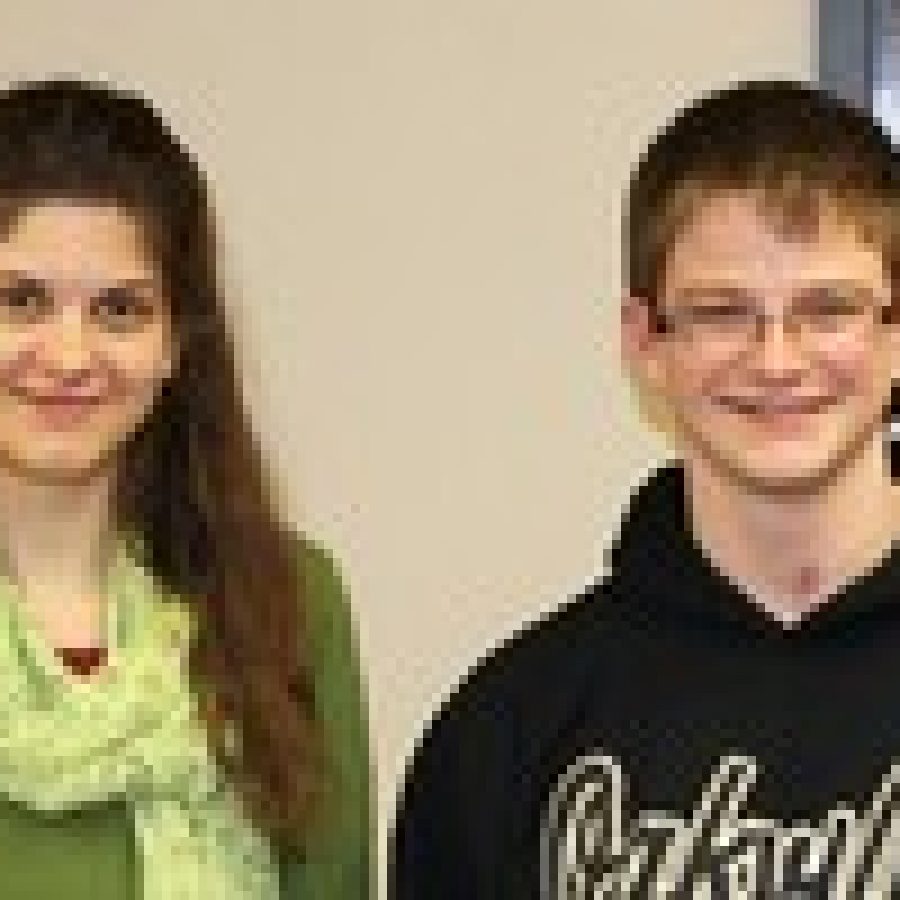 Mehlville High School senior Samuel Richter and Oakville High School seniors Clarisse Caliman and Charles Meyer have been selected for the 2012 Missouri Scholars 100, a statewide program honoring 100 of Missouri's top academic students in the graduating class of 2012.
The students will be recognized at a luncheon Sunday, April 29, in Columbia. MHS senior Amanda Altgilbers received an honorable mention from the program based on her outstanding academic record.
The Missouri Scholars 100 program, which is sponsored by the Missouri Association of Secondary School Principals, selected this year's honorees based on nominations provided by the students' schools. Each nominee was judged against 10 criteria including the requirement of a minimum 3.750 grade-point average, minimum ACT score of 29 or SAT score of 1,900 and a class rank in the upper 10 percent of the student's high school graduating class.
Nominees also must have strong citizenship, be involved in extracurricular activities, have an exemplary attendance record and have taken advanced courses in mathematics, science, English and foreign language.
For more information about the Missouri Scholars 100 program, visit
.