Mehlville School District honors first responders
Bernard Middle School students serve lunch to area police officers, firefighters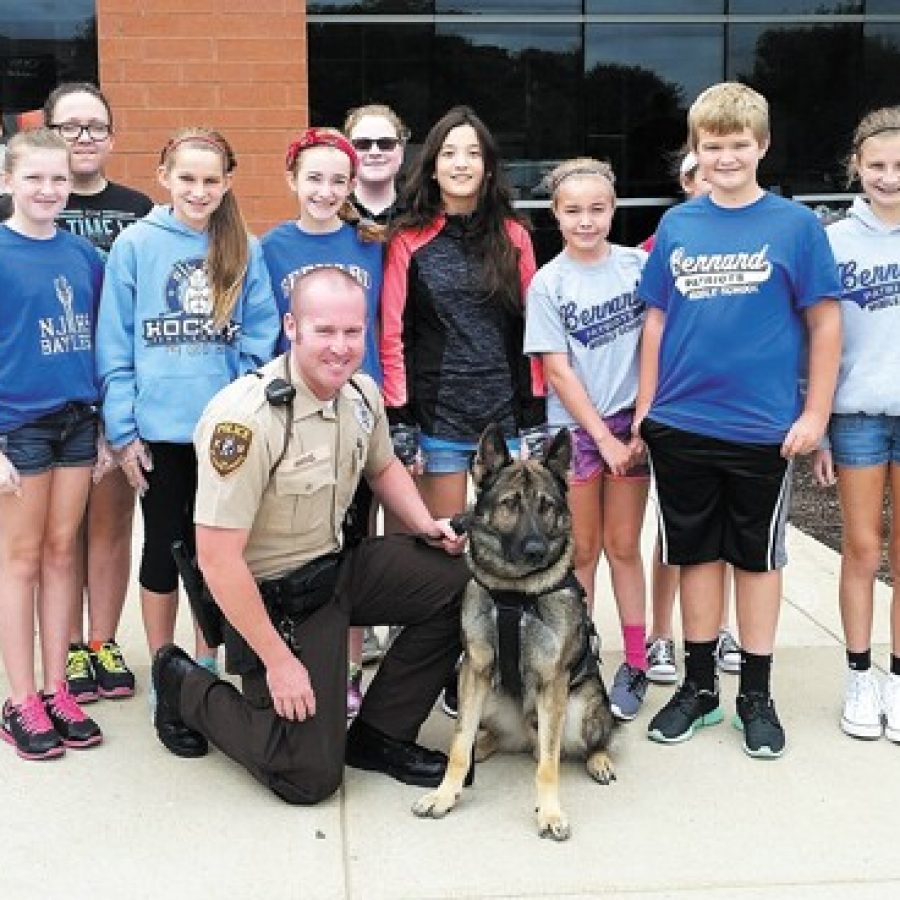 On the 14th anniversary of the Sept. 11 attacks last week, Bernard Middle School students served lunch to first responders to honor their service.
For the fifth consecutive year of the 9-11 First Responder BBQ, the Bernard students – whose mascot is the Patriot — invited police officers, firefighters, military members, paramedics, a K-9 dog and other first responders to the school and made cards thanking them for their service.
Unlike the first years of the event, today's Bernard students were not yet born when the Sept. 11 attacks happened, and the event is a way for them to learn about it and also respond to it in a positive way, Principal Lori Sullivan told the Call.
Oakville Elementary School students attend Bernard, and Oakville Elementary Principal Chad Dickemper posted on Facebook that he is "very proud to see our students emerging into leaders in the Oakville community."
The same day, Dickemper led Oakville Elementary students in a moment of silence and raising a flag in honor of the victims and first responders of the Sept. 11 attacks.
The lunch came at no cost to the school district since community members volunteered and more than a dozen Oakville businesses donated food for the event, including McAlister's Deli, Rizzo's, Bunny Bread, MacArthur's Bakery, Rich 'n' Charlie's, Crusoe's Restaurant, Top-Shelf Deals, Bertx, Zito Deli, Lemay Meat, Biser and Dittmer Meat.
Unlike past years where the weather for the annual tradition ranged from too hot to too cold to rainy, everyone who attended enjoyed the perfect weather, and dozens of first responders from the community attended. The vehicles parked outside Bernard at the lunch included a fire engine from the Mehlville Fire Protection District, several county police vehicles and a tactical unit vehicle, an ambulance and a K-9 unit.