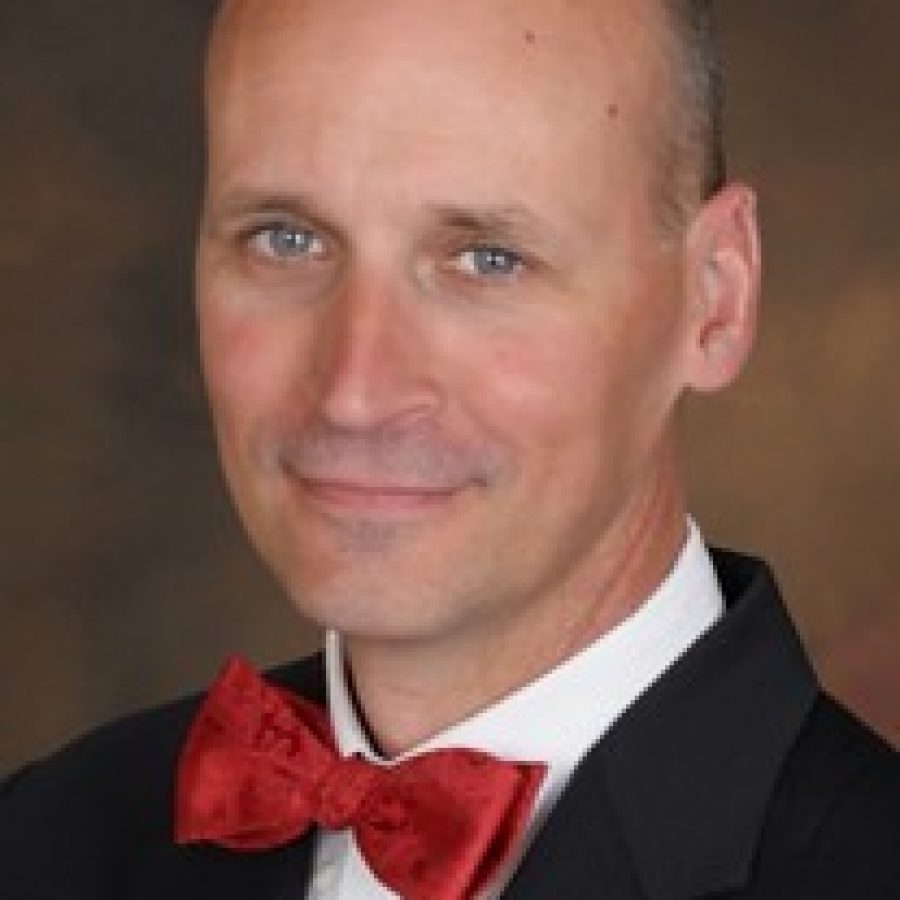 The Mehlville Board of Education will weigh whether to green light a sea change in the way education is offered in the district next week when it decides whether to start an elementary school of innovation.
The school board will meet at 6:30 p.m. Wednesday, Jan. 18, in the Mehlville High School Library, 3200 Lemay Ferry Road, to discuss and likely vote whether to open the lottery-based Choice School of Innovation, or CSOI, in the former St. John's Elementary on Will Avenue.
Every board member has said they support the idea behind the new school and its emphasis on problem-based learning, but several are unsure that the district can afford it, especially in light of a recommendation against the extra spending by the district Finance Committee.
In a work session last week on issues surrounding the new school, board member Lisa Dorsey said she wants to be a good steward of taxpayer dollars and not put the district and its students at risk.
"But I actually believe that not doing this is a far greater risk to our students and our community," Dorsey said.
As Superintendent Chris Gaines first proposed a year ago, the new lottery-based school would allow students to move at their own pace through project-based curriculum designed to prepare students for the challenges of the real world better than traditional desks-in-rows classrooms.
The district received hundreds of entries in a naming contest and will unveil CSOI's name at the meeting.
Students at the school would move "through at their own path and pace," the school's slated principal, Forder Elementary Principal Scott Clark, said in a district video. That is an exciting prospect for board members ranging from Dorsey, a professor at St. Louis University, to Jamey Murphy, who said that the possibility of revamping education in the district excites him even if the cost does not.
After one-time startup costs of $250,000, the ongoing cost of operating the CSOI in St. John's could add up to $400,000 annually if six new teachers are added. The school will require 13 staff members, but the district can cut enough staff and aide positions through redistricting to make up for the other seven positions. None of the funds budgeted for Prop R would be used for the school, which would be funded from operating funds like any other school.
The district Finance Committee recommended against the new school, since it would speed up the point at which the district falls into deficit in five-year projections by one year.
At the Jan. 5 board work session, board members said they would be more likely to favor the CSOI if the recurring cost could be further brought down. Gaines outlined how a change in high-school schedules from a block schedule this year to a flex schedule in two years will take fewer full-time employees, or FTE, because study halls will decrease.
As innovative opportunities outside the classroom expand at the high schools, including early college at St. Louis Community College-Meramec, online classes and internship programs, fewer overall high-school teachers may be required, Gaines told the board. An upcoming look at middle-school scheduling and staffing could also yield more resources to devote to elementary school, Gaines noted.
Board member Larry Felton said he felt better about the finances around CSOI after seeing the other areas the district is saving money.
"I thought it was significant that by shifting some things around, the district could be able to recover the recurring costs for CSOI," Felton said.
Board President Samantha Stormer noted that the finance panel had approved up to a $1 million one-time cost for CSOI, which would cover two years of total CSOI costs.
She suggested other ways that the district could cut costs could include expanding early-childhood education and expanding summer school.
"Do we want to continue following, or do we want to be a leader?" she said. "I don't think there's any question about the concept, it's just the resources of it."
The Finance Committee's decision was based only on finances, not educational benefit, and does not take into account a possible $9 million annual increase in operational funds if 2000's Proposition P 49-cent tax-rate increase is permanently extended in 2021.
If board members vote against opening the school, Gaines does not believe the issue is dead. Schools similar to CSOI are the way education is going in the future, and he believes the district could add it into its next strategic plan, which would be written in 2019.
One consideration in why now might be the time to open such a school is in the changing environment in Jefferson City and Washington, D.C., where Gov. Eric Greitens and President-elect Donald Trump could bring more conservative views to education funding. Mehlville would be a prime area for a charter school to open, due to its population density, demographics, empty school space and many private school families, Gaines noted. If a charter school opened in Mehlville and siphoned off 300 students from Mehlville schools, the district could lose $1.5 million a year in state funding.
The district looked into opening CSOI as a charter school that it would run, but the finances and governance were not feasible, he said.
Aside from the finances, the CSOI could help improve academics in the district as it has at similar schools in the Liberty School District near Kansas City, where scores are 15 to 20 percent higher at the innovative school, EPiC Elementary, than at other district schools.
It could also attract some private school families back to public school, Gaines noted. And it could attract families to the district, with many young parents inquiring to the district already how they would apply for the lottery for their child. One prospective applicant is only 2 years old right now, but his parents wanted to know how to sign him up for the lottery.
One of the key questions around the school is whether the district could accomplish the same end result — converting to a more innovative style of teaching and learning — in each individual school, instead of first concentrating innovation in a separate school.
"The belief of the people who have really put the time and effort and work into this is that in order to be successful and in order to have it push and scale out, we need it all in one place, so it's that lab, that catalyst," Gaines said.
To understand the way personalized learning works, educators have said it's almost necessary to visit a school that does it and see it in action. The closest examples are near Kansas City.
"This would change the educational landscape in St. Louis," Clark said.