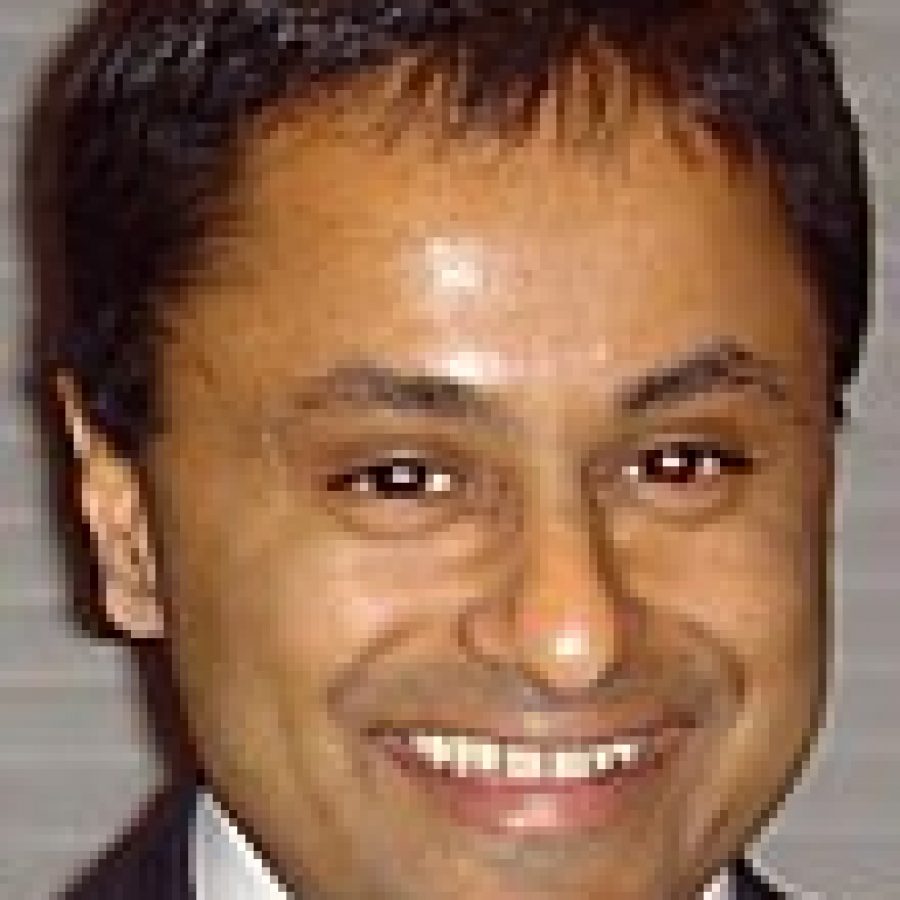 The Mehlville Board of Education saw little change at its meeting last week, despite the departure of board member Tom Diehl, the introduction and swearing in of board member Kathleen Eardley and election of officers.
But consistency in the Board of Education's leadership makes a great deal of sense, according to Superintendent Eric Knost.
"I think the board has actually functioned quite well in recent months …," Knost told the Call. "I would have been glad to work with any of the board members as president, but I'm more interested in the cohesive group of independent thinkers that are able to carry their constituency, but work together effectively."
Venki Palamand will continue as board president; Elaine Powers, previously secretary, was elected as vice president; and Larry Felton, previously vice president, will hold the secretary position.
The board voted 4-3 to re-elect Palamand, who was nominated by board member Ron Fedorchak, to the position he held for the last year. Palamand, Fedorchak, Powers and Felton voted to name Palamand president.
Board member Mark Stoner, who was nominated by board member Rich Franz, received three votes.
The returning board president said he is honored to have the support of his fellow board members in being elected for a second term.
"The last 12 months have seen significant, positive changes to the district, including unanimous board approval for an additional two and a half days of instructional time, construction of an auditorium and tennis courts," Palamand said.
Powers said she thinks being vice president is an opportunity to continue building on what the board started last year.
"I think we've set a really good pace this (past) year," Powers said, "and (I) feel confident that we're going to continue looking at different ways to focus on what we're doing for the kids in this district, work on student achievement and making this a desirable place for people to live and work and be a part of."
Palamand said what was accomplished last year, and what the board hopes to accomplish this year, "can be done without asking our local residents for more money."
"These actions by the board and administration will only strengthen our position as a top district in the state of Missouri for return on taxpayer investment," he said.
Powers, who held the secretary position for one year, said she is looking forward to her new role as vice president.
"Venki and I, I think, work well together, and Larry as well. I think we'll be a good team," Powers said.
Felton will return to a position he previously held — from 2008 to 2011 — before serving as vice president.
"(Secretary) is a good position to have because you get a good idea (of what's) going on in terms of legal commitment and authorizations we have to do as a board," Felton told the Call.
During the meeting, Knost praised board member Tom Diehl, who fulfilled his second full term as a board member.
Diehl served as president four of his six years on the school board.
"Throughout his six years, Tom has stayed committed to improving the education we provide to the students in this community, and I believe his efforts have yielded good results," Knost said. "Tom is a true advocate for children and for the education community."
Board member Rich Franz said though he has only been on the board for one year, Diehl and he generally "never agree on anything."
"In fact, Tom knows I didn't like him very much when I started. He didn't like me very much," Franz said. "But, I do want to comment that I think we've developed a really nice, mutual respect. I want to compliment Tom for being a man of character who stands by his ideals."
Newly elected board members Fedorchak and Eardley also were sworn in at last week's meeting. The next board meeting takes place at 7 p.m. Wednesday — after the Call went to press — at the Administration Building, 3120 Lemay Ferry Road.