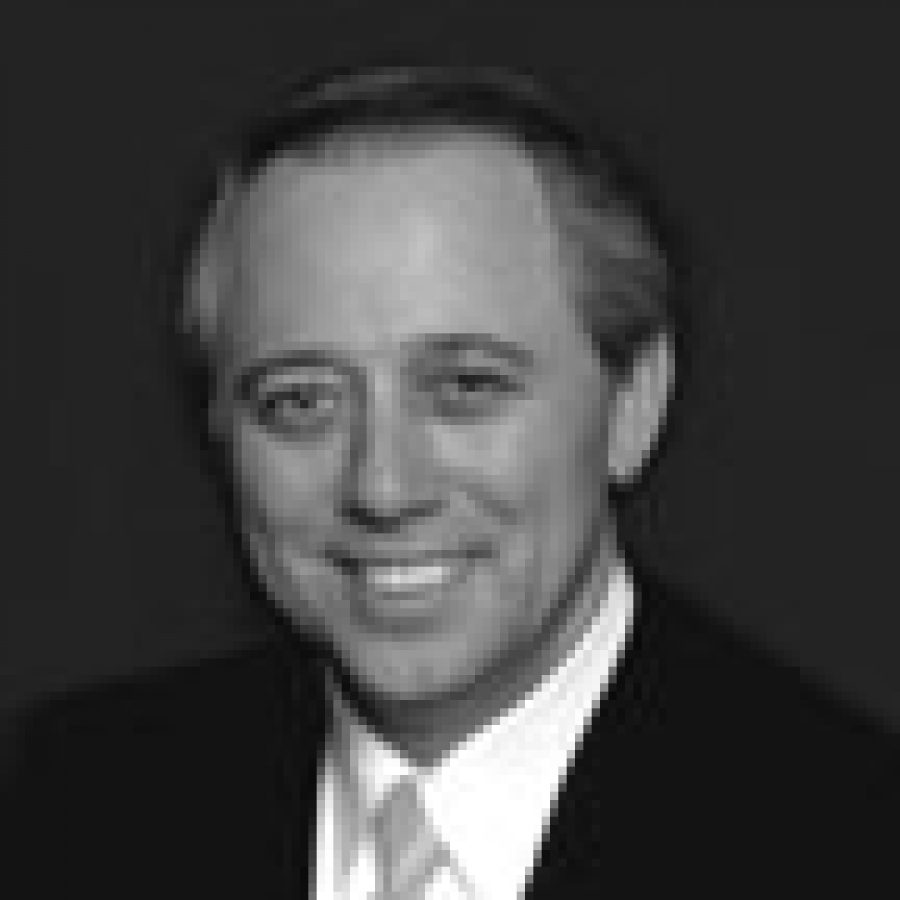 Instead of having a public forum for residents, Mehlville Board of Education members now are considering the possibility of Saturday-morning breakfasts to speak "one on one" with the community.
Board Secretary Micheal Ocello proposed the idea at an eight-hour board retreat on Saturday at Minions Cafe in Maplewood.
Board members discussed the notion of having monthly breakfast sessions in local restaurants with two school-board members and an administrator attending each one.
He said the breakfasts would allow board members to not only have informal, "one-on-one" discussions with residents, but also reach out to people who otherwise might not attend any district functions.
Ocello also said he favors the cafe sessions over a public forum because he believes the smaller, conversational settings would be more conducive to a board/community dialogue than an open forum where speakers could "politicize" to an audience.
"To me, that (a breakfast session) seems like such a great thing to do," Ocello said. "And we're making ourselves available not behind the desk at a board meeting. We're in the community in a relaxed setting and we'll have a conversation.
"And, yeah, I think some adversaries will come. But I think most of the people that are going to come will come because they have genuine issues as opposed to making statements."
But board Vice President Karl Frank Jr. said while he is not altogether opposed to such breakfasts, he believes that if the district wants to maximize its public-engagement process, it should have an open forum for residents to publicly address the board.
"This came up as part of the community engagement," Frank said. "And there are people in the community that think we should have public forums. But real community engagement would involve a session where people can come up and air out … The thing about having a public forum and letting somebody come up, I don't think it's that bad to let somebody come up and do their politicking and grandstanding. We're not doing it all the time. And to me, you can do more damage by not allowing it than just by allowing it and dealing with it."
The school board previously discussed scheduling a public forum at a June 28 meeting, when board President Tom Diehl suggested conducting such a forum by August so residents can have an avenue to voice concerns to district officials and ask them questions.
Diehl also proposed at Saturday's retreat that the school board could consider scheduling a forum similar to the district's community-engagement sessions, where residents are grouped at tables and their ideas and concerns are organized into a more singular message.
The Facilitating Team for the district's public-engagement process, COMPASS — Charting the Oakville-Mehlville Path to Advance Successful Schools — also discussed in June scheduling a forum and decided to pass consideration of it to the Board of Education.
The Facilitating Team is comprised of district residents, school-board members, administrators, teachers and students charged with prioritizing residents' concerns and suggestions for the district's future into recommendations that will be presented next May to the school board. Those ideas from residents are being collected at 11 community-engagement sessions, three of which already have occurred.
At the Facilitating Team's June 18 meeting, members were split on the idea of scheduling an open forum to discuss either concerns with COMPASS or issues residents have with the district as a whole.
At that time, Facilitating Team co-chair and former Board of Education member Dan Fowler proposed a four-person panel of Diehl, himself, Facilitating Team co-chair Jim Schibig and Superintendent Terry Noble to field questions at a forum.
Some Facilitating Team members opposed the idea of a forum altogether for various reasons. Their concerns included potentially undermining the gathering of public opinion done through COMPASS and the group's previous pledge that they would not ask for residents' involvement during the summer.
On that same evening, Diehl and Ocello said they would like to study the merits of an open forum out of concern that some residents might have areas they would like to discuss outside of the topics reserved for community-engagement sessions.
But last week, Ocello spoke out against the idea of a public forum, saying it would allow "opponents" the opportunity to speak in public.
"I think there's a benefit to that (cafe sessions) because we're not going to give people the chance to stand up and politicize and make their political speeches," Ocello said. "But for those people who really would like to say 'I really don't understand turf. I've just got to know why you did this. Help me understand,' or whatever, there's going to be three people there who can really have a dialogue. I'm a little concerned about the big forum. And as much as I think we need to communicate, it would give our opponents the opportunity to speak not to us, not to communicate with us, but to make a speech to the other 30 people in front."
"That's right," board member Venki Palamand said. "We don't want a big forum with a microphone. It just becomes political theater then."
But Frank said substituting one-on-one, breakfast sessions for a town-hall-style public forum makes the school board appear to be afraid of what residents would say in an open setting.
"You kind of get the impression that, for some reason, we're scared to have a public forum and we're not going to have it," Frank said.
"Does the fire department have a public forum?" board President Tom Diehl asked.
"Well, no, I'm not saying …," Frank said.
"Does County Council have public forums?" board member Cindy Christopher asked.
"They have a special public forum," Diehl said. "And other elected bodies, you know, does the state Legislature have a day where people can come up and say whatever they want?"
Ocello said he also is opposed to an open forum because residents might ask questions that board members or administrators cannot answer on the spot.
"If it's just left as an open forum, someone could come up and ask … you can blindside people with questions," Ocello said. "And you do have to sit there and go: 'Well, I just don't know. I'm going to just have to go find out.' Well, when you say that and you can't have a retort, they win that battle for the moment. Now in the big picture, you may win. But to that 30 or 40 people, you've lost."
"I'd rather have it to we know what they're complaining about than not," Frank said. "I'd rather them get up and tell us all to our faces …"
"Well, I think you have a board meeting to do that," Diehl said.
"Well, you do it and you have the same … just like we have up here with open comments," Frank said. "We're having an open forum, you've got three minutes and it has to apply to board policy."
But while he also would like to know the community's concerns, Ocello said he simply would rather talk with residents in a private, one-on-one setting.
"I don't disagree in the regard that I think it's beneficial for any public body to know what the real complaints are from their constituency," he said. "But we've already got a venue for that at the school board. We have those meetings. And then if we do the cafe thing, they would have an opportunity to come to you …
"The day before I got elected, I was a citizen in this community. And I was like everybody else. But the day I got elected, I'm all of a sudden 'one of those people on the school board trying to waste our money.'
"And I think this is a good chance for us to go sit down with people and say: 'I'm the same as you. I'm that way, too. I've got a kid in school, too. I know what you mean.'"
The Mehlville Board of Education will meet at 7 p.m. today — July 26 — at the district's Administration Building, 3120 Lemay Ferry Road.