Mehlville Schedule Review Committee slated to meet for first time on Wednesday
Public meeting slated at Oakville High School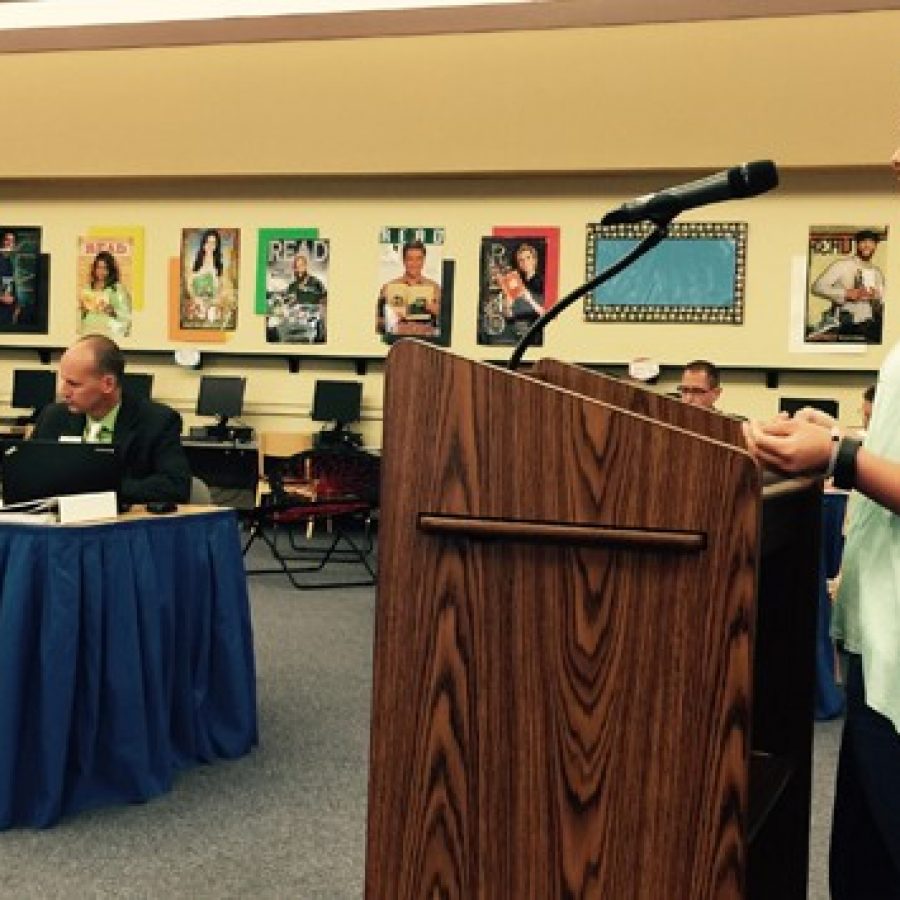 Anyone from the Mehlville School District who did not make the cut for a scheduling committee will have their first opportunity this week to give their feedback on proposed changes to block scheduling at Oakville and Mehlville high schools.
The first of a series of community meetings this fall on block scheduling will be held from 7 p.m. to 8:30 p.m. Wednesday, Sept. 7, in the Oakville High School library, 5557 Milburn Road.
The Schedule Review Committee comprised of administrators, teachers, parents and students meets for the first time just before the public meeting at 5 p.m., also in the OHS library. Applications for the committee were open from Aug. 12 to Aug. 24, and members were selected last week.
To accommodate parents and officials who want to attend those meetings and the Finance Committee meeting scheduled at the same time, Board of Education President Samantha Stormer asked that the finance panel's meeting be moved from Central Office to Oakville High School.
It will take place at 6 p.m. in Room 222 at OHS.
The series of public meetings will continue at Mehlville High School on Sept. 21, along with a joint community meeting for both high schools Oct. 10.
The committee is set to make a scheduling recommendation to the Board of Education Dec. 15.
Cutting or changing block scheduling could potentially save up to $2 million a year. The scheduling initiative came from savings suggestions from the public last year, Superintendent Chris Gaines said.
In an email asking parents to serve on the committee, officials said the project is part of the district's ongoing commitment to continuous improvement and looking at all existing processes for efficiency and effectiveness.
Members of the 23-member committee include members of the administrative scheduling team that has examined different types of schedules since last year, including Chairman John DeWalle, director of the Witzel Alternative Academy, Oakville assistant principals Brian Brennan and Jason Buatte and Mehlville assistant principals Andy Ross and Jason Landherr.
The teachers chosen from Oakville include Kelsey Tunze in science, Sarah Erb in social studies, Mike Wegener in fine arts and industrial-arts teacher Jim Kreyling for the at-large position.
Teachers chosen from Mehlville include Cheryl Ogolin in language arts, Jane Perrica in math, Kristin Wheatley in practical arts and assistant football coach Matt Phoenix for the at-large position.
The three Oakville parents selected are Kamechia May, Peggy Hassler and Parkway teacher Ellen Wilke. The Mehlville parents are Kristin Piskulic, Debbie Robertson and Dawn Hutchcraft, and the students chosen are Cass Berggren and Preethi Tumati from Oakville and Carly Herman and Blain McVey from Mehlville.