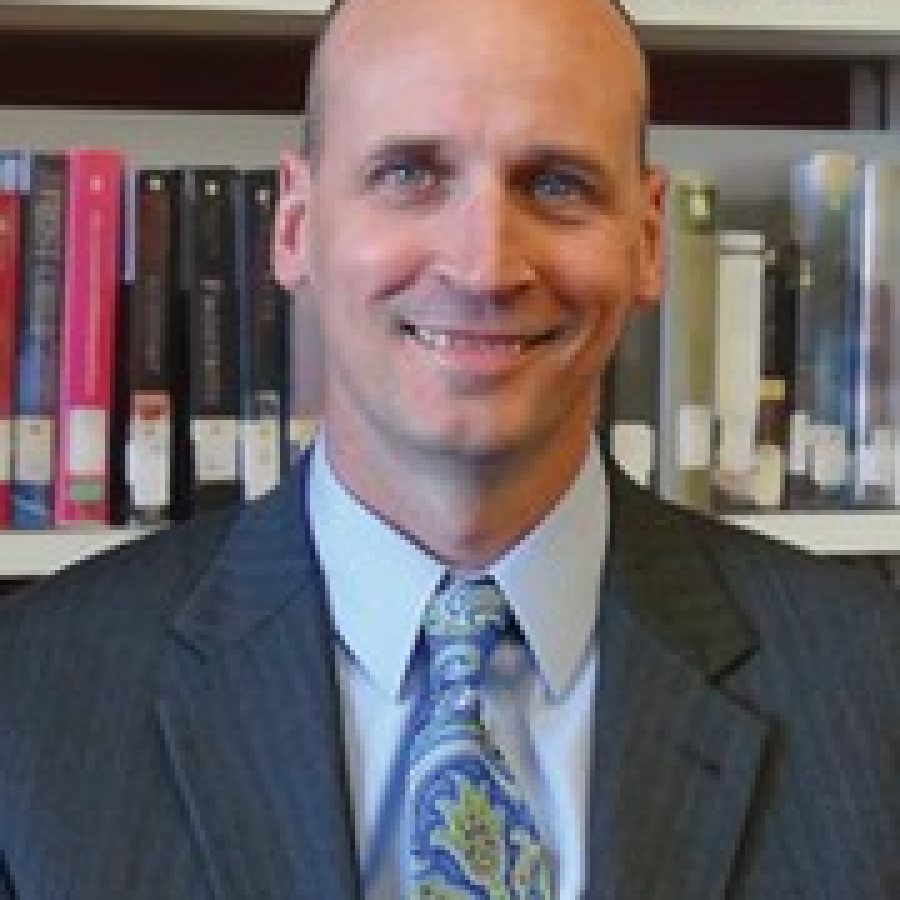 Mehlville School District officials are rethinking how they communicate after a backlash from parents upset that the district didn't immediately notify them last week that a student was arrested for threatening to "shoot up" Oakville High School.
A 16-year-old OHS student remains in juvenile custody after he wrote a post on Facebook Saturday, April 16, to the effect of "Give me one like and I'll shoot up the school," Superintendent Chris Gaines said.
OHS students who read the posting while attending a baseball game at the high school reported it to Oakville Athletic Director Becky Czuppon, who alerted Principal Jan Kellerman. After an investigation by School Resource Officer Mike Andrews and other members of the St. Louis County Police Department, the student was arrested that day. Juvenile court records are closed.
The threat appears to have never gone beyond words on Facebook, but the severity was exaggerated as rumors spread on social media — especially after a parent posted a prayer April 18 to the Oakville Residents Unite Facebook group that incorrectly stated that police found a gun in the student's possession.
With no official word from the district to parents on the incident, that Facebook post is how many parents and Board of Education members — including board President Samantha Stormer, whose son attends Oakville High — found out the school had been threatened.
But while parents and board members were upset they did not find out sooner about the threat and the student's arrest, Gaines said that they knew before he did.
He first learned about it when his cell phone started blowing up with text messages after the prayer was posted, two days after the student's arrest. As news stations began to call Communications Director John Wolff for comment that night, he told them he was also unaware of the incident.
Within hours of the Facebook post, Kellerman sent an emergency email to OHS parents clarifying that no gun was found or involved in the incident and that the student would not be at school.
The upset parents from the district's lack of notification became one of the region's top news stories the next day, with Gaines repeatedly apologizing over radio and television airwaves.
"We should have sent something out and we didn't," Gaines said. "Might we mess up in the future? Yeah, the possibility's there, but I think a lot of people got burned this week, and they're not going to get burned again."
Kellerman and Andrews wanted to send out an email notifying parents of the threat over the weekend, Gaines said, but a supervisor — not Gaines — made the call not to send anything to parents.
"Jan and Mike are beating themselves up for not sending something, but feel like they were told not to do so," Gaines wrote to board members.
To prevent a similar mistake in the future, district officials have been reviewing what happened, with plans to keep Central Office and the communications staff in the loop about any events involving the health or safety of students, Gaines said.
"The district did a poor job of communicating with the board and the public," said board member Venki Palamand, who served as board president until two days before the incident. "It was not the first time, but I certainly hope it will be the last."
When Stormer was elected board president just days before the incident, she said she hoped to improve the district's communication, and the lack of communication and how it backfired against the district only emphasizes that need, she said.
Despite the focus on the aftermath, Stormer noted that district officials did everything right with the incident itself.
"We couldn't be more pleased with how quickly the situation was handled, especially on a Saturday," she said. "Every situation is different, and we need to make sure, first, that the situation is handled and there is no threat to our kids. That is exactly what our students, administration and St. Louis County police did."
To help the district determine how severe a threat is and whether to send a communication to parents, Gaines is looking into using a threat assessment tool that another school district adapted from the tool the Secret Service uses to decide if a threat is legitimate.
Board members could discuss how the incident was handled when they meet in closed session with employees on personnel matters Wednesday, April 27.
If the student could return to school, Deputy Superintendent Brian Lane — who oversees Oakville schools — and Assistant Superintendent Jeff Bresler would decide what punishment he should receive from Mehlville, which Gaines suspected would involve a "lengthy" suspension.