Mehlville QB signs to throw for Missouri Western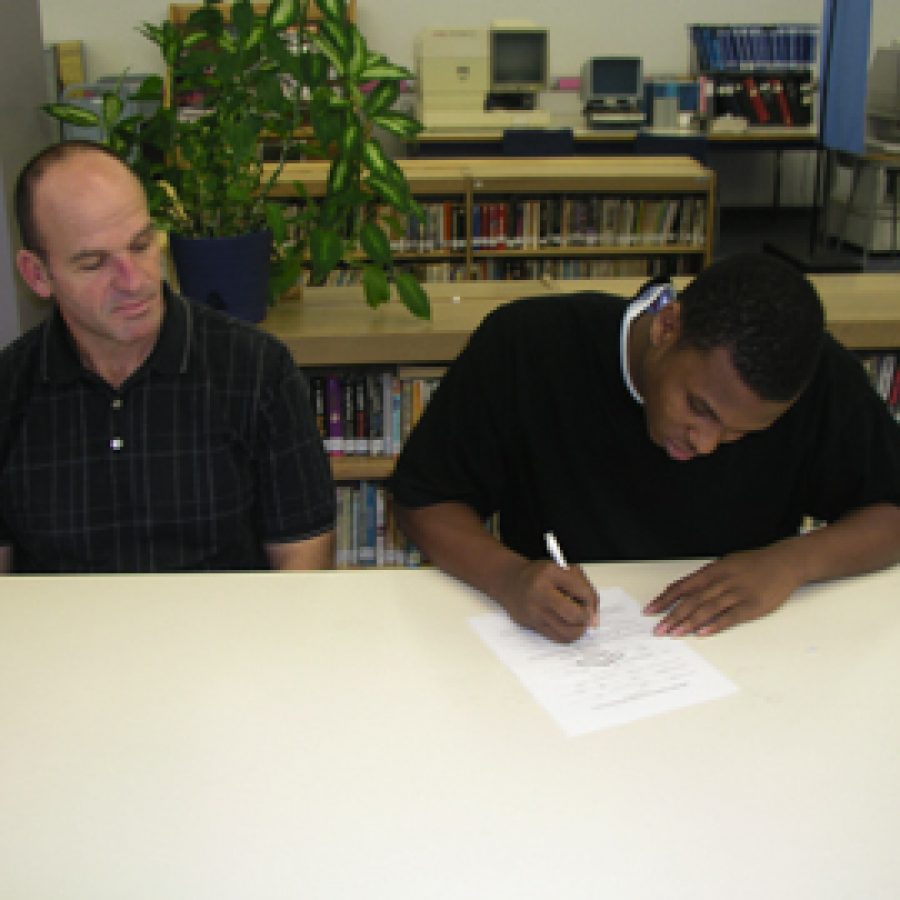 Quarterback Ron Roberts of the Class 6 District 1 Champion Mehlville Senior High football team will throw the pill for Miss-ouri Western State College next year.
Roberts recently signed a letter of intent to play at the college, according to a Mehl-ville School District news release.
As a three-year starter, Roberts guided the Panthers to a 7-3 regular season record in 2004 and a district championship.
Roberts threw 14 touchdowns and helped the Panthers rack up 1,671 yards through the air. He also carried the ball for 448 yards and 12 touchdowns.
On defense, Roberts made 19 solo tackles, assisted on three others and grabbed two interceptions.
Roberts received a full scholarship from Missouri Western, the news release stated. Planning on earning a bachelor's degree in business or marketing, Roberts hopes to open his own business after college.