Mehlville Parents As Teachers receives $3,000 grant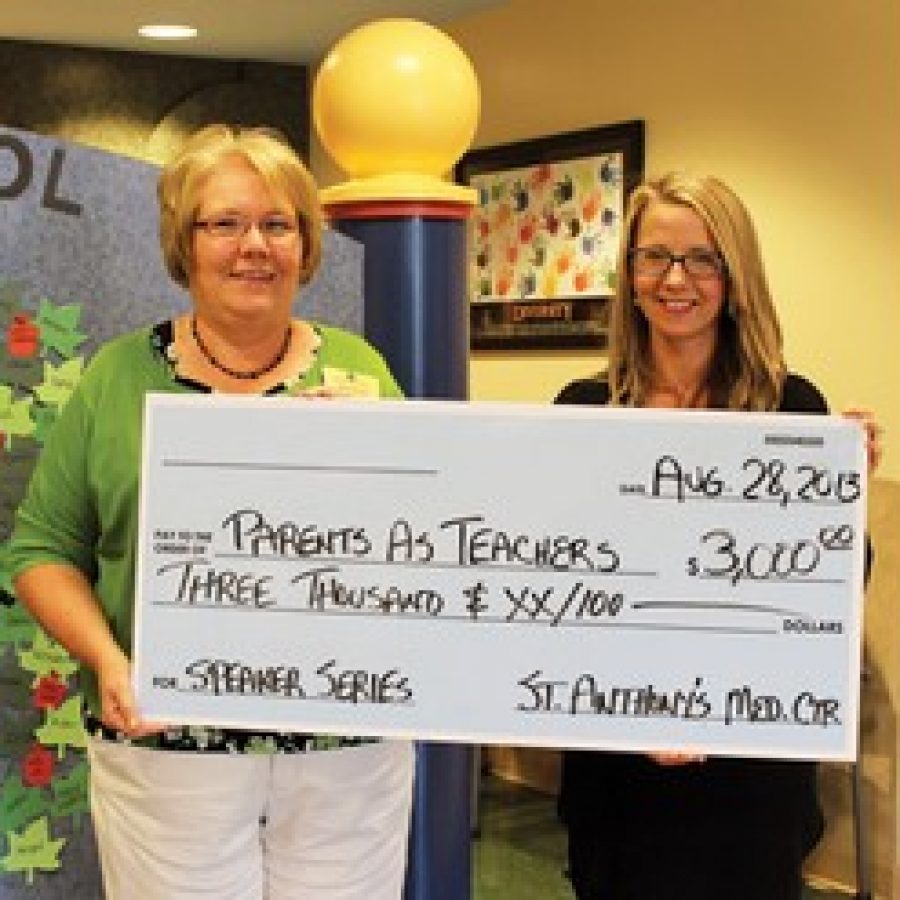 For the fourth straight year, the Mehlville Parents As Teachers, or PAT, organization has been chosen as a recipient for a St. Anthony's Medical Center Partnership Grant.
The $3,000 grant will help the PAT provide professional and educational presentations to the parents and guardians of young children in south county, according to a district news release.
PAT's mission is to provide resources that will help create and nourish a healthy family environment that helps prepare children for school and achieve goals that will enable them to become productive members of the community. The St. Anthony's grant will be used in part to fund a monthly Speakers Series that will focus on a wide variety of subjects ranging from emotional development, sleep issues, nutrition, childhood obesity and even toilet training, the release stated.
Mehlville PAT Coordinator Barb Ehlen stated in the release, "Feedback from parents about these events has been overwhelmingly positive. This is a unique opportunity because community access to presentations like these tends to be limited. We are thankful to have such a strong working relationship with St. Anthony's Medical Center."